If you missed the first part, check it out here.
I'm back with the finished end tables!  I finished these babies last week and they are working out great.  WELL worth the mere $35 a piece they cost. Especially since I sold our old, impractical, ugly set that I didn't even like for $200…I actually made a profit of about $100 when you factor in the extra materials I needed.  I'll take it!
I painted the body just a simple black in semi gloss with a couple coats of this poly
for protection.
The top was a mixture of stains that I had on hand: a little bit of Dark Walnut with some Provincial (Dark walnut can be found here
and Provincial can be found here
).   I tested out the mixture on a scrap piece until I found the right ratio. Then of course, I put a couple layers of this poly
on again.
I trimmed the pieces for the top with our miter saw.  TIP: for tips on how to use a miter saw for beginners, check out this post!
I wasn't sure how I would feel about the two toned look of natural wood with a black.  Verdict: I'm diggin it.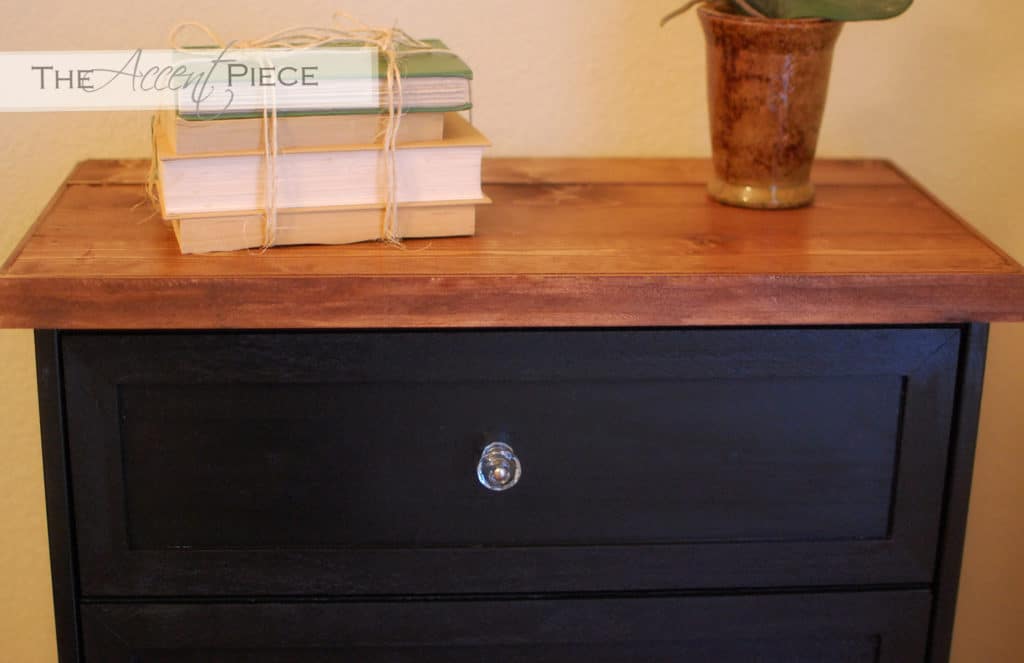 You can see these end tables in action in this post.
The knobs were 1/2 off from Hobby Lobby, so they came out to a little less that $2 a piece!
And now for a reminder about how they started out…