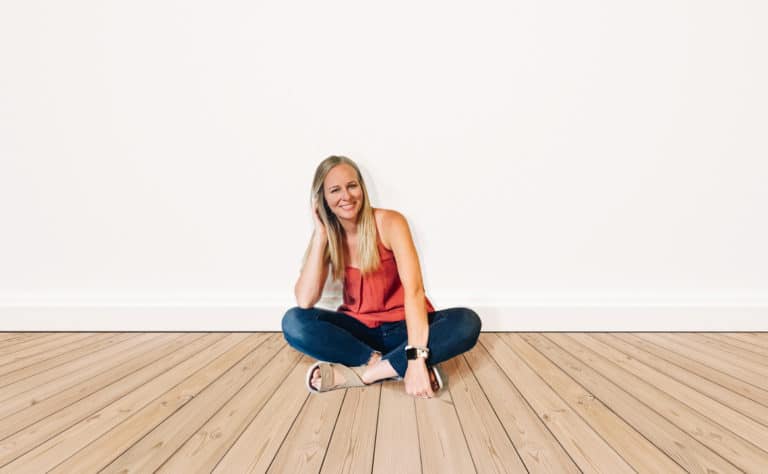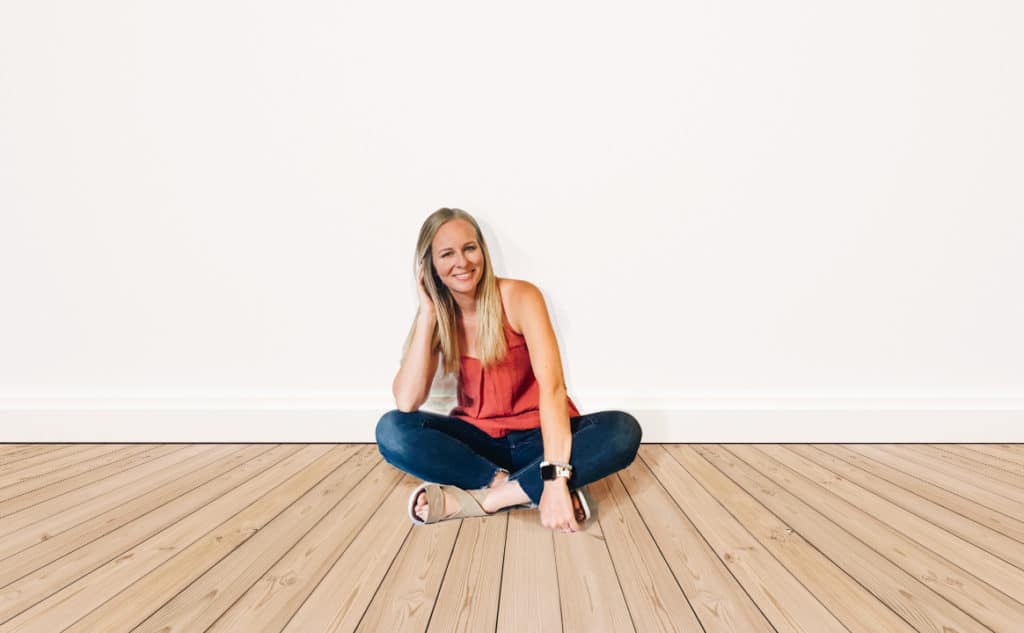 Hey, I'm Suzie!
I'm a self-taught woodworker, DIY enthusiast, house-to-home transformer, new home builder, endlessly curious maker, wife, and mom to 2. Building, making, and creating is my passion. Creating a home with my own two hands is my jam.
This blog exists to share what I learn with others through furniture-building plans, painting techniques, tips on building a dream home, and basic woodworking skills. My hope is that readers will feel empowered to create a home they love too.
How did you get started with building?
When my husband and I first got married, we quickly bought a house and just as quickly realized that we didn't have the funds to furnish said house.
So I bought a circle saw because I didn't know what else to buy and it looked like it could cut wood. I MacGyver-ed together some truly horrible looking end tables. The were wobbly, they were not level, they were all kinds of janky, they were completely unstable tables. I loved them.
The furniture building can was officially open. From there, I knew I wanted to make whatever I could with my own two hands. If I didn't know how to make something, I'd figure it out. Building quickly became my outlet and passion.
Fun fact – I still have one of those end tables because I just can't get rid of my first-ever build. It's on our patio in all of its wobbly, janky glory!
Why the blog?
All of my projects are dreamed up and built in one half of my dusty, not-so-fancy garage. I just add one tool at a time. So, good news: you can too! Just start somewhere. Start with that janky, wobbly, unlevel end table and learn from it.
Then, follow along here and learn from my mistakes, too. That's what this blog is – a place to document all of the projects I figure out – the good, the bad, and the wobbly, so you can learn and feel confident enough to try it on your own.
As I mentioned before, I'm a self-taught woodworker. Virtually everything I have learned is from resources online. So I know how beneficial it can be, but also how frustrating it is when the whole picture isn't told.
So this blog exists to give you detailed tutorials and plans to create a home you love. I have run this how-to blog for over 10 years and picked up a few building and home DIY skills as well. My husband and I also completed building our new dream home in 2023.
So, after doing this for over 10 years, documenting and teaching quickly became my outlet and passion as much as the actual building. Sharing the knowledge I've learned has become a passion because I love seeing others feel empowered with the confidence that they can begin creating and making.
So be sure to subscribe, check out the basics of building, find home DIY project ideas, find some painting tips, get inspiration for spaces in your home, or learn about how to build your dream home.
Let's do this DIY thing together!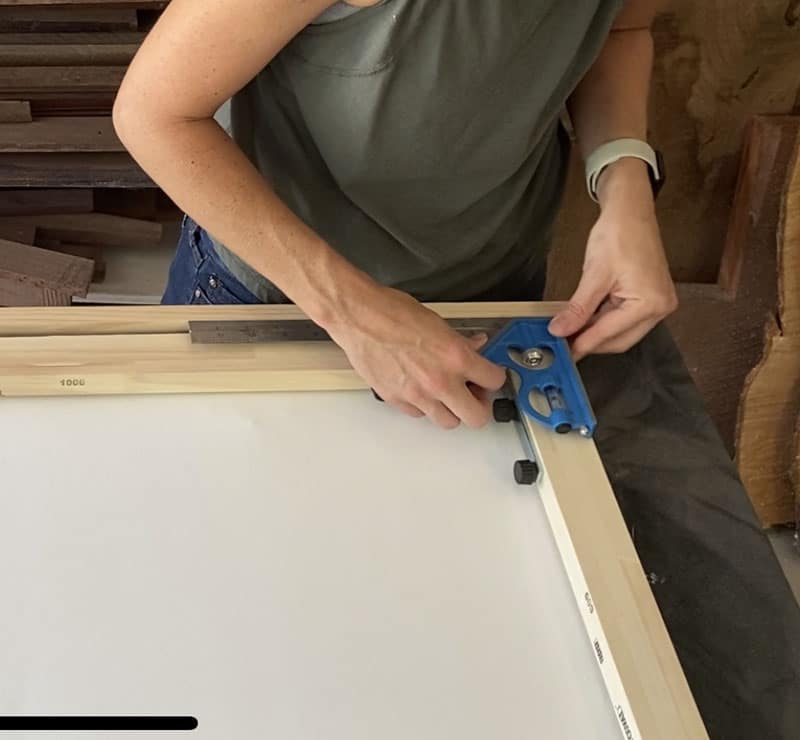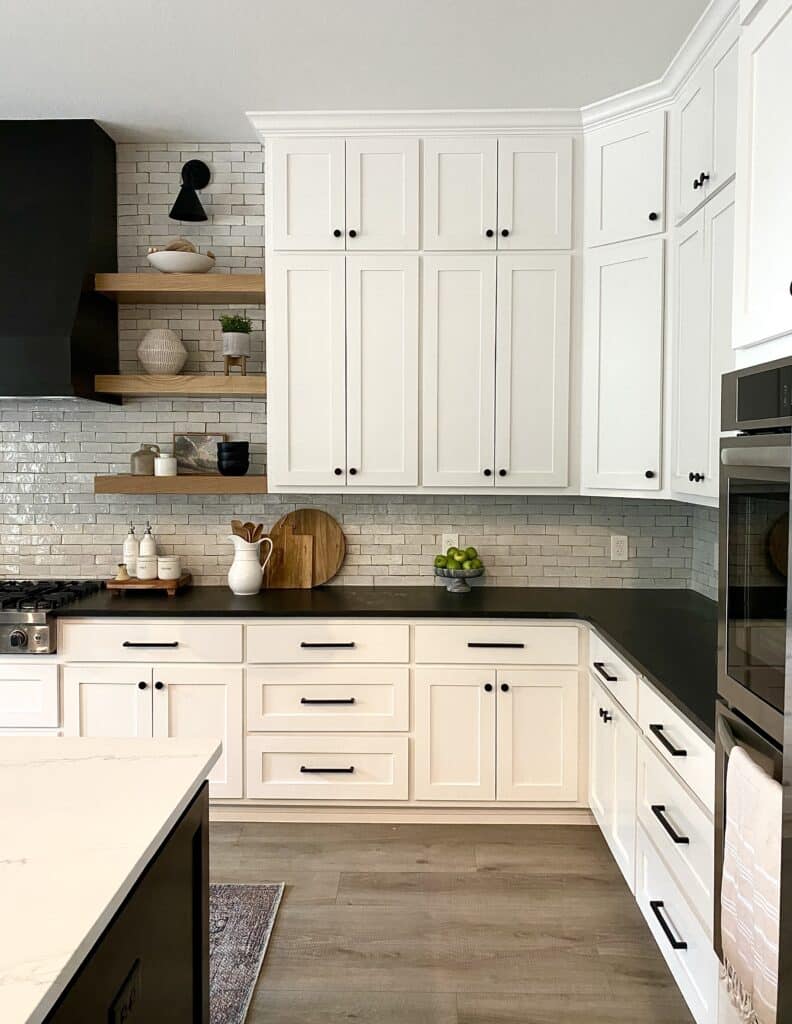 I'm so glad you're here joining along!
Follow Along