I have wanted a farmhouse bed for our bedroom for quite awhile now.   So, I set out to build a queen wood plank farmhouse headboard and a queen bed frame.  I've outlined how I did it below and provided plans so you can build your own bed frame and headboard out of reclaimed (or new!) wood.  It's a great project to add modern farmhouse appeal to your room.  The queen bed is in a 14×14 room – just to give you a feel for what a bed that size would look like in a room that size.
 A couple weeks ago, some friends of ours tore up an old deck in their backyard and offered the old wood to us.  We jumped at the chance and came home with this loot so we could transform it into a modern farmhouse queen bed frame and headboard. (Thanks, friends!)
Step 1: Gather your materials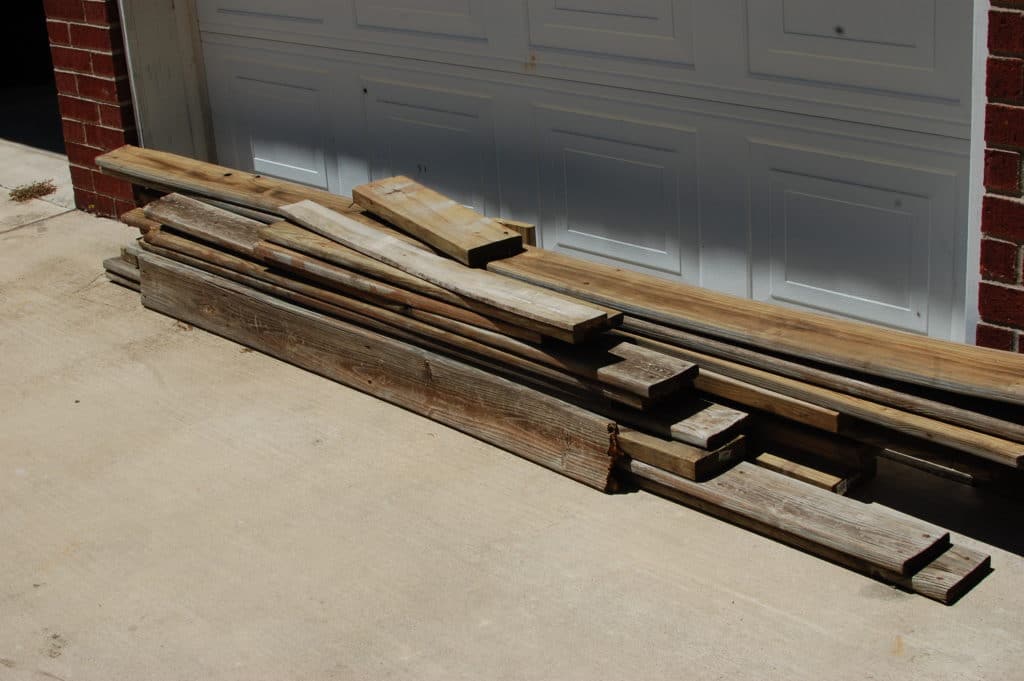 After throwing around a couple ideas of what to do with the wood, we decided to try our hand at building a bed.  It looked like it would be just the right amount of wood and if it didn't work out…oh well…it was free anyways. So why not??
Using reclaimed wood is a great way to create a rustic bedroom on a budget. 
I've been eyeing this beautiful bed for the master bedroom but I wasn't quite feeling the $2,000 price tag.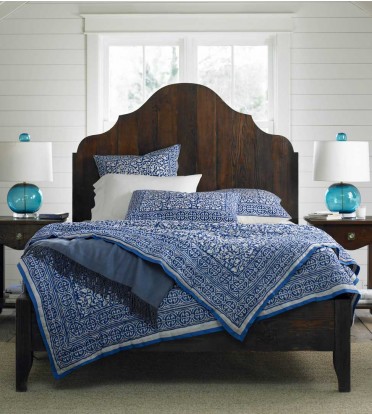 Step 2: Begin to layout the design of your headboard
We started by laying out the wood planks for the queen headboard side by side.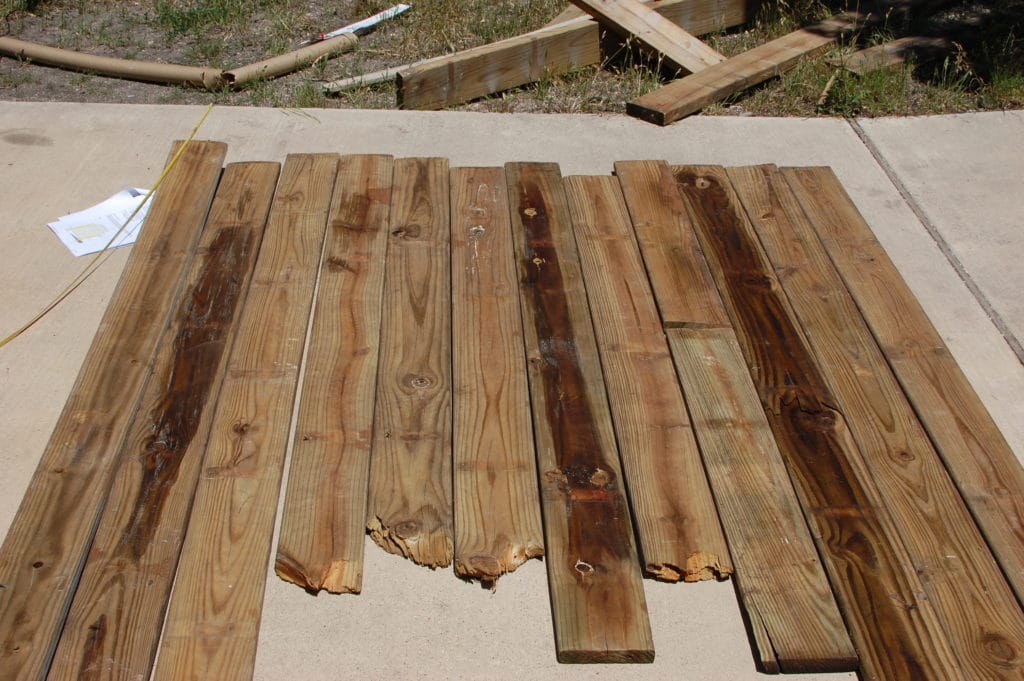 Step 3: Design the scalloped outline of the headboard
And drew half of the outline of the headboard on a large sheet of paper folded in half.  I went for a scalloped look on the headboard to match my inspiration picture.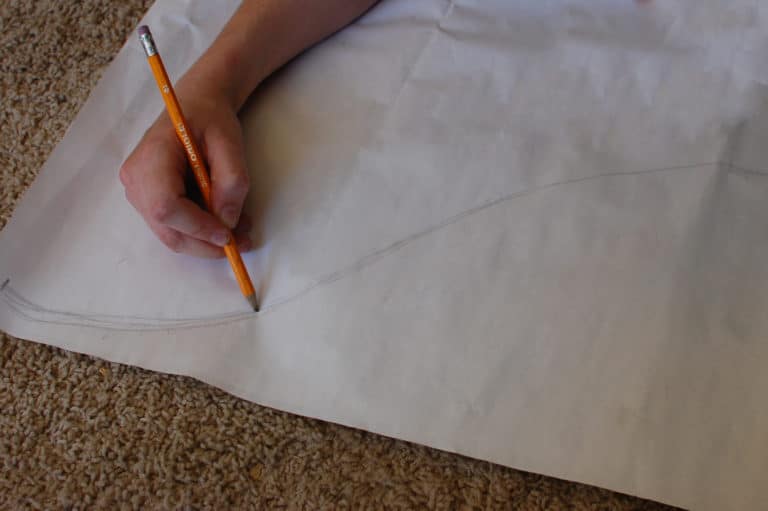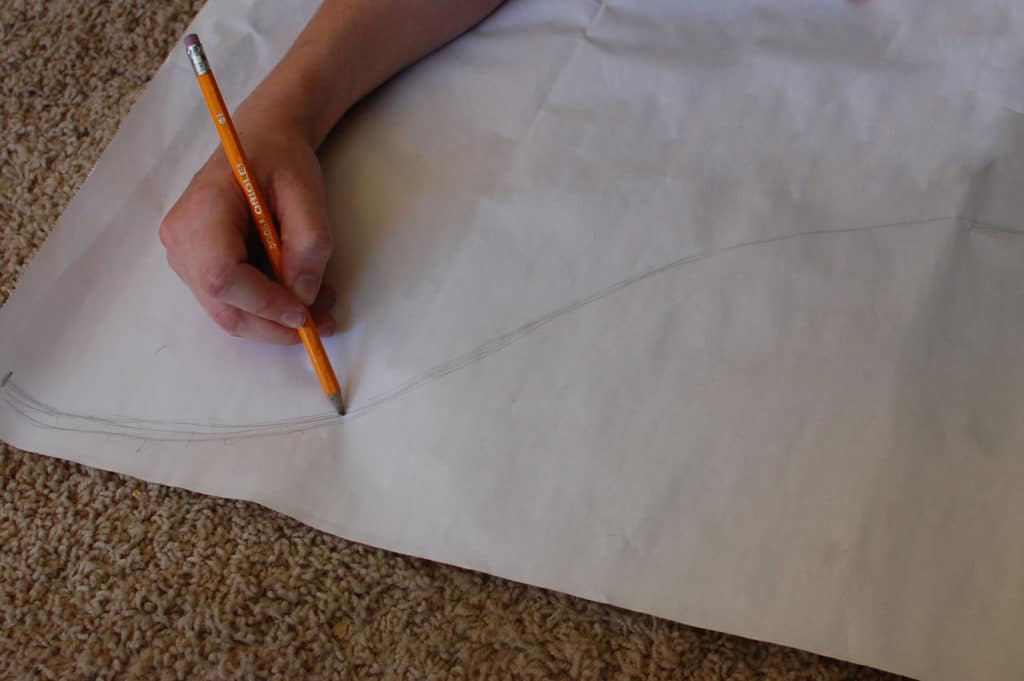 Unfold the paper, so that it is symmetrical, and tape it to the wooden headboard.  Then, trace the outline of the paper on to the boards.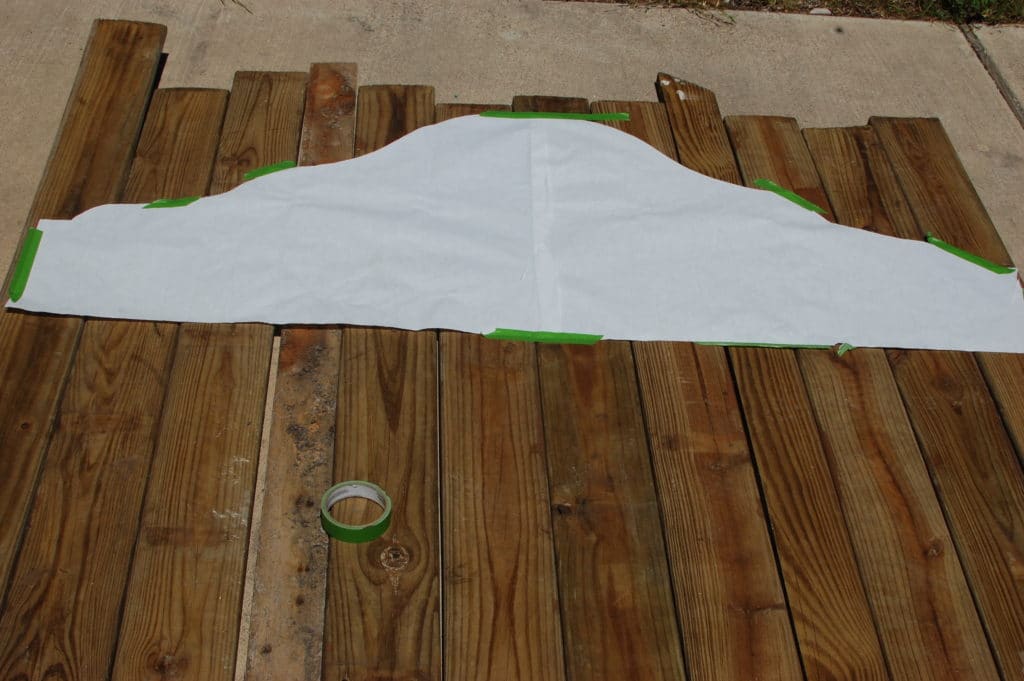 Step 4: Trim the outline
Cut each of the boards one by one by using a jigsaw
.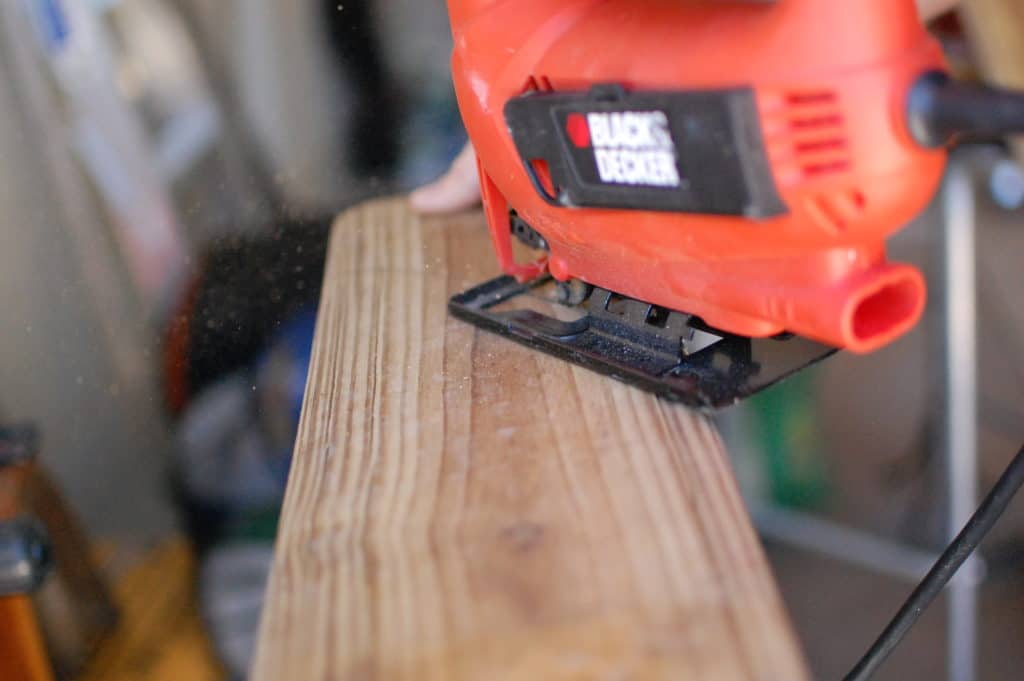 Then we trimmed the bottom of he boards with our miter saw
, leaving the two on the outside longer.  You will want to decide the height of your headboard above the mattress and cut accordingly.
TIP: For tips on how to use a miter saw for beginners, check out this post!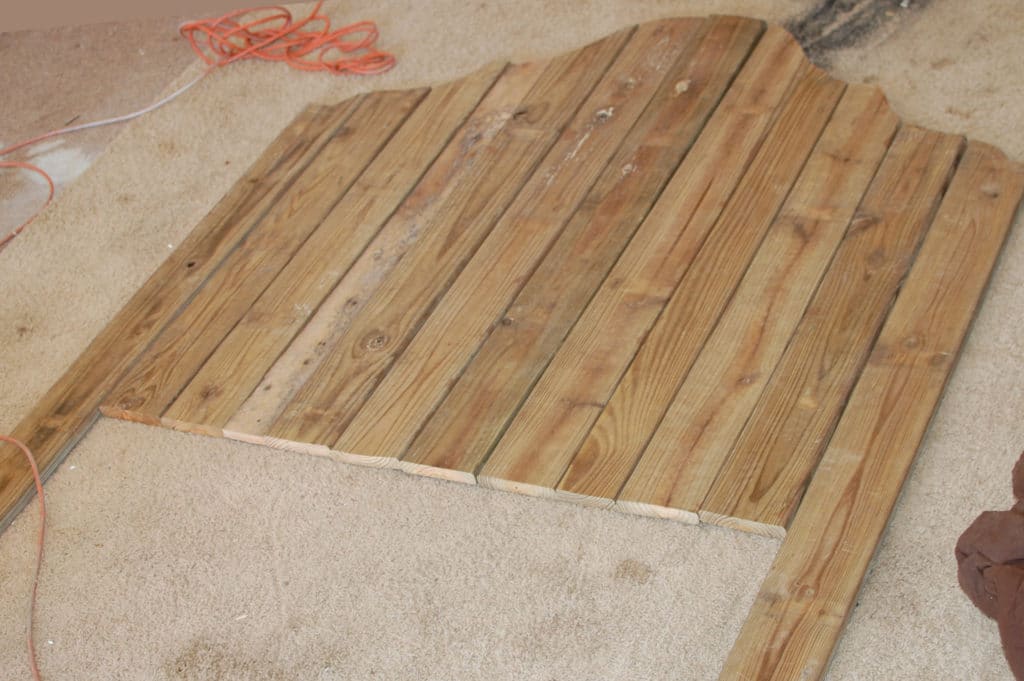 RELATED: For more ideas for how to build your own bed, check out this post.
Step 5: Attach the braces
We use scrap pieces as braces for the back of the headboard.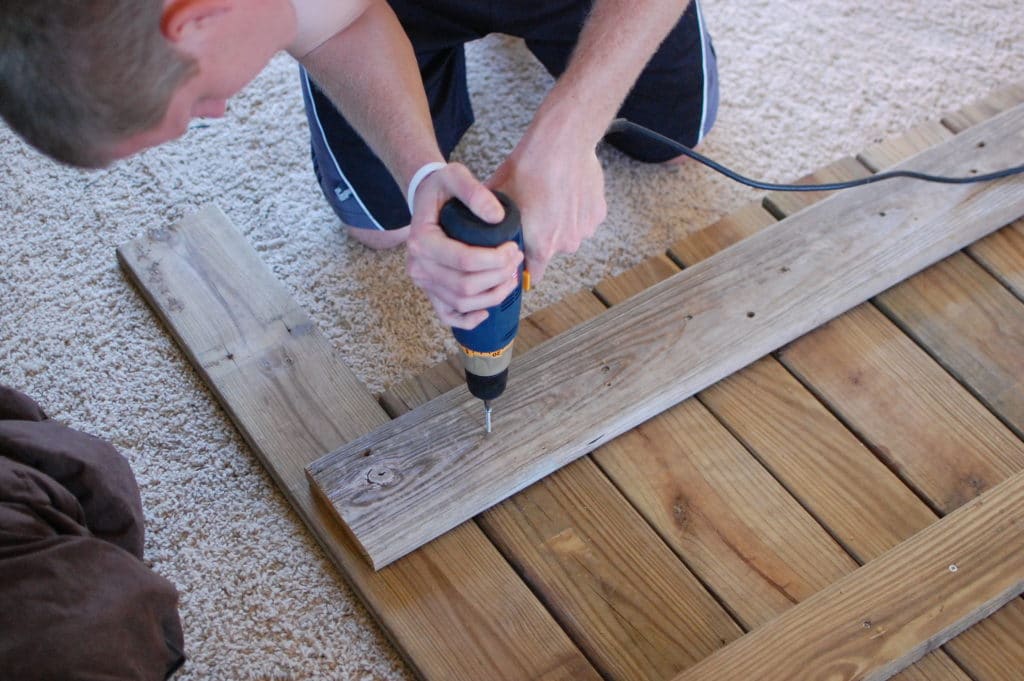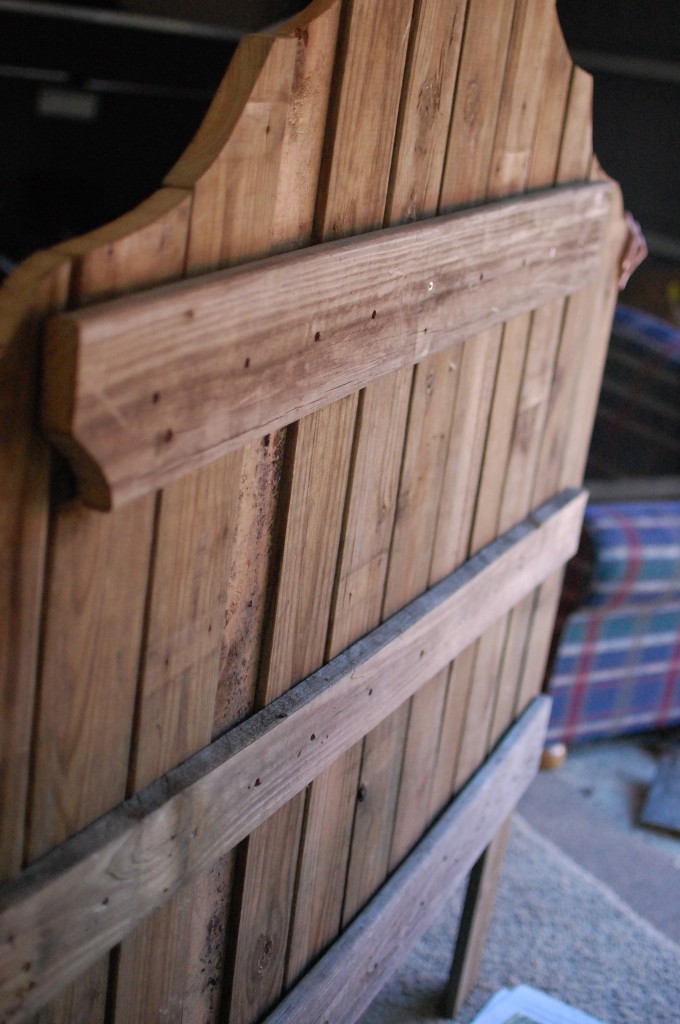 And there you have it!  A gorgeous DIY modern farmhouse queen headboard.  I do love the look of it as is, but we decided to sand and stain it.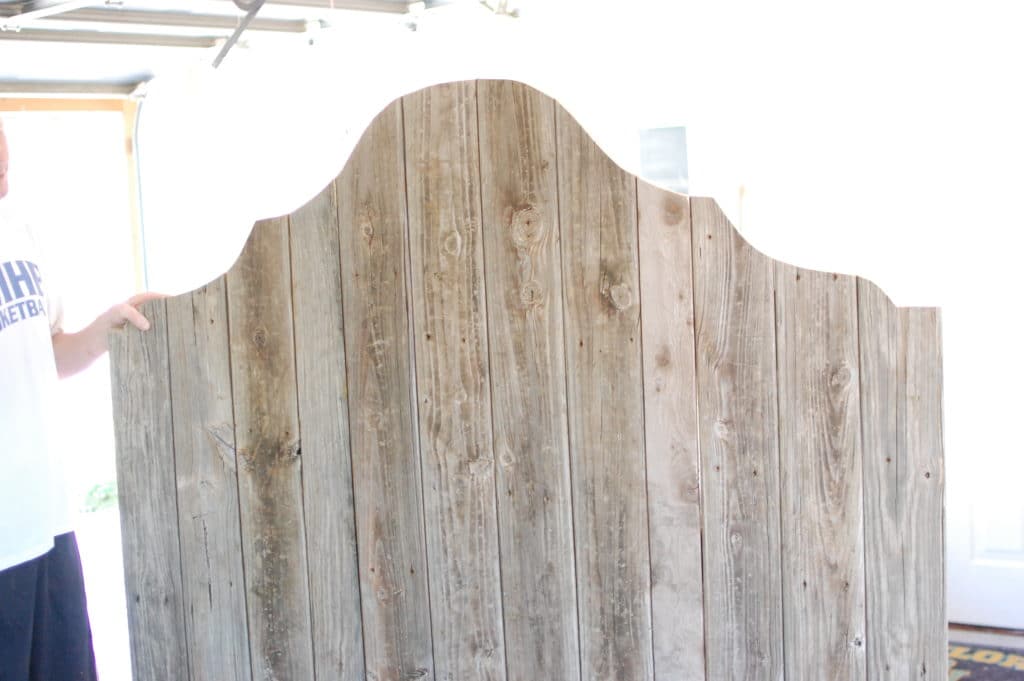 Step 6: Build the Frame
For the queen bed frame, we built a simple box with legs.  I didn't stain in all the way across the slats because it really wasn't necessary.  Here is a great video to help you build a queen bed frame if you are looking for more tips.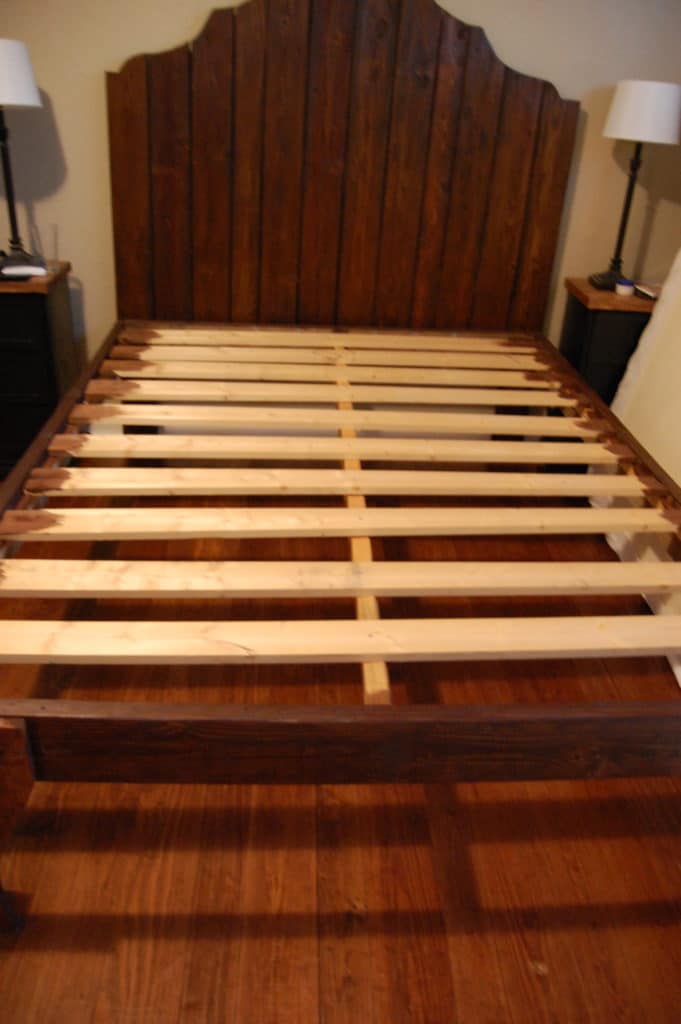 To install the slats for the queen frame , we put a 1×2 the length of the bed an inch from the top…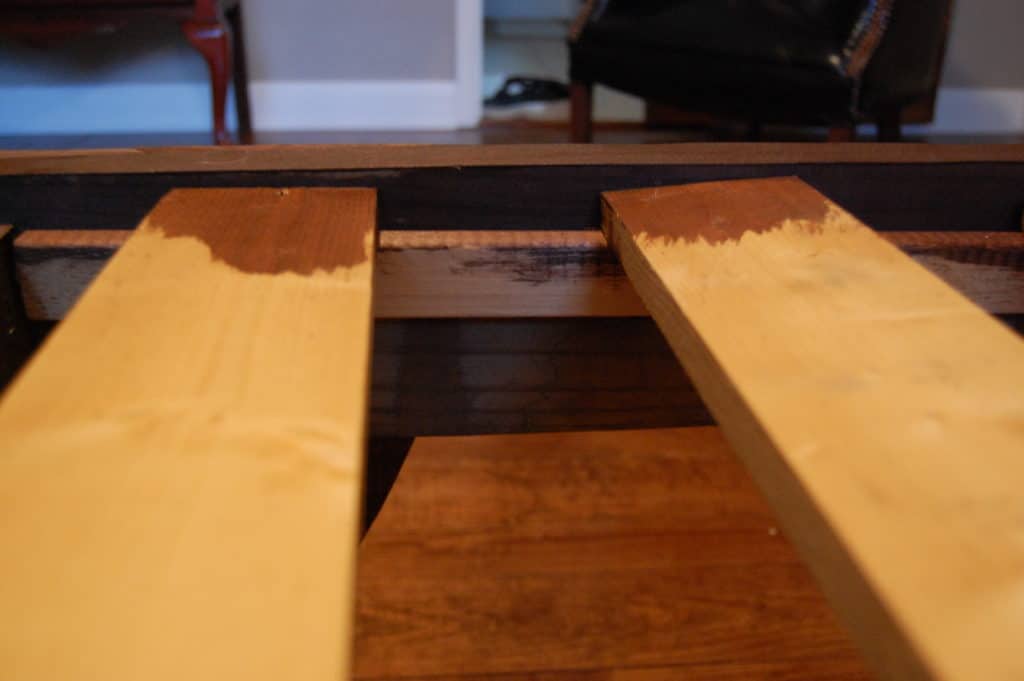 along with a 2×4 down the middle (also an inch from the top).  I attached the stretcher to the frame with my kreg jig.  Then, we placed 10 1x4s  across to make the slats.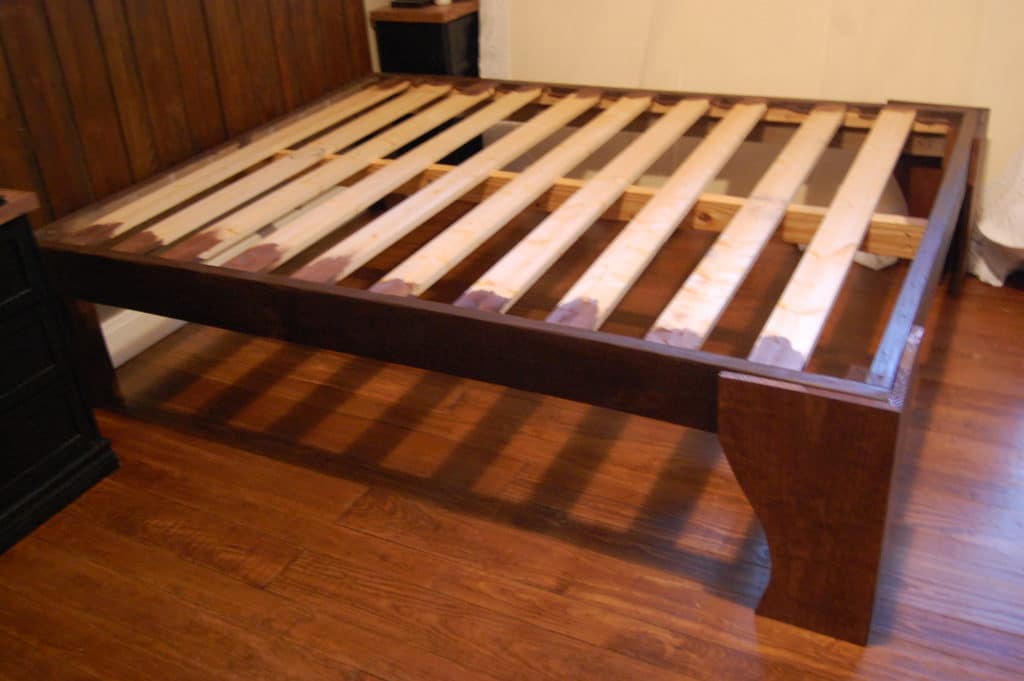 For the legs, I drew the shape I wanted on a 1×10 and mitered one edge of each piece so they fit flush on the corners.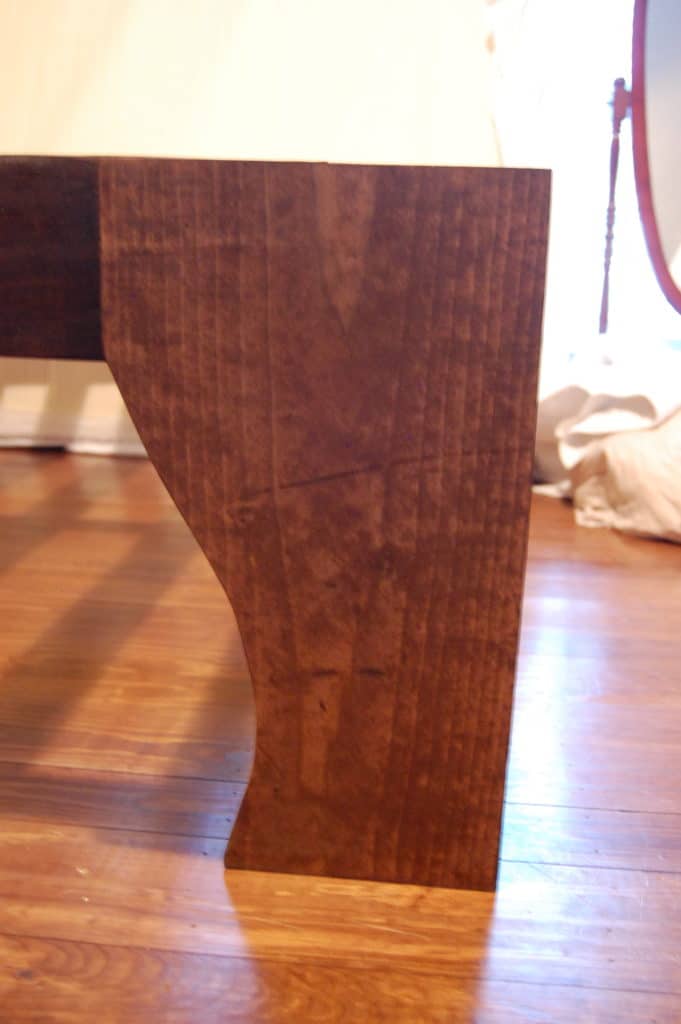 Step 7: Stain and Seal
We stained it a mixture of Dark walnut (which can be found here)
and Provincial (which can be found here
). Then, we sealed it with this poly
.
And here is the modern farmhouse queen bed, in all it's sanded, stained, and sealed glory…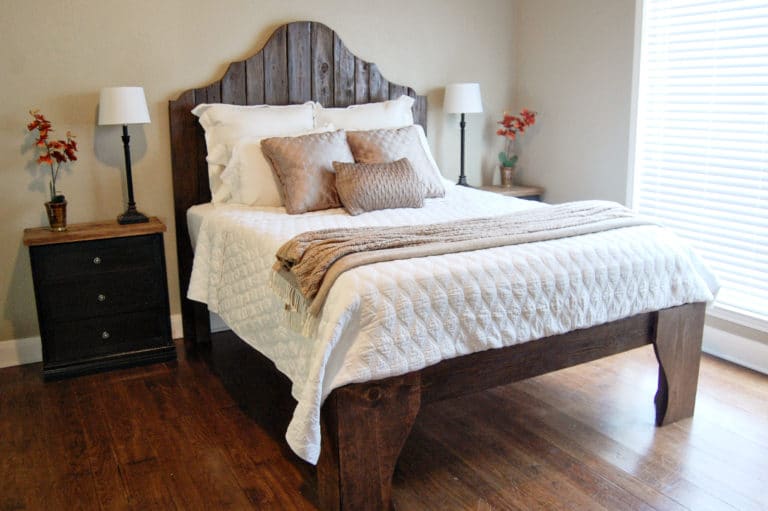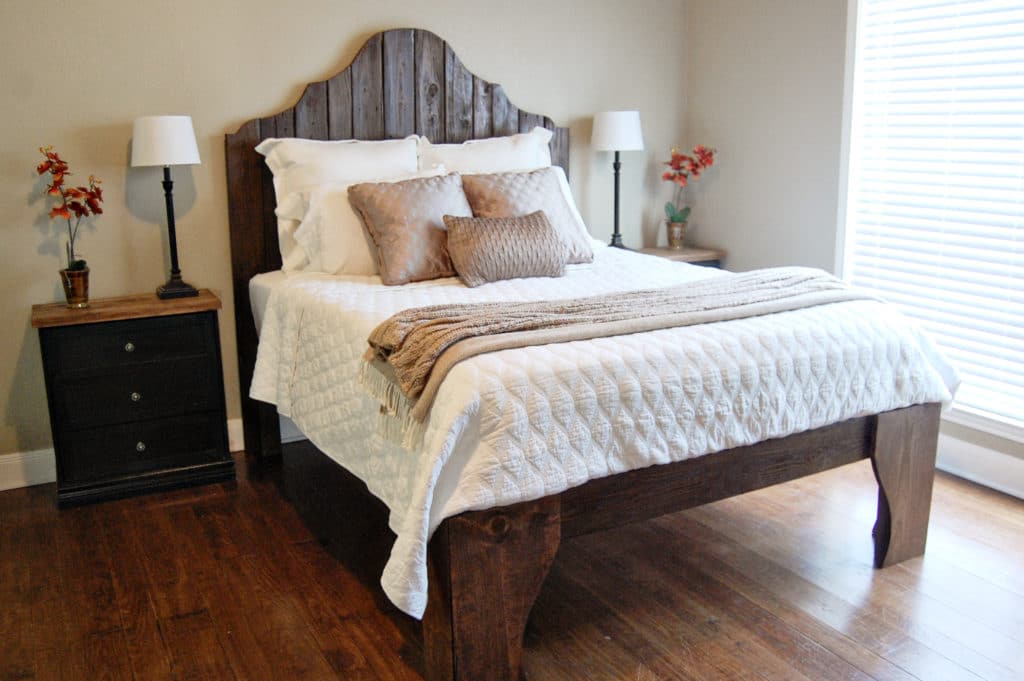 Tutorial for how to make the end tables can be found here.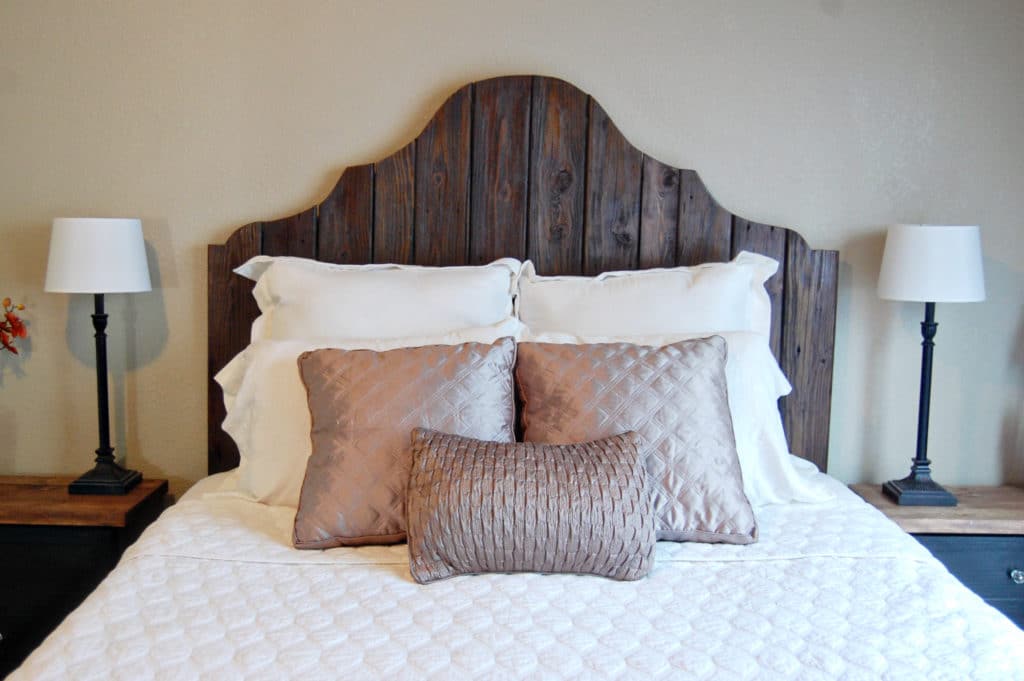 Q:
What color comforter goes with a brown headboard?
A: I absolutely love a white comforter and white euro shams against a brown headboard to make it pop.  You can bring it brown tones with throw pillows like this one, this one, or this one to tie in the brown.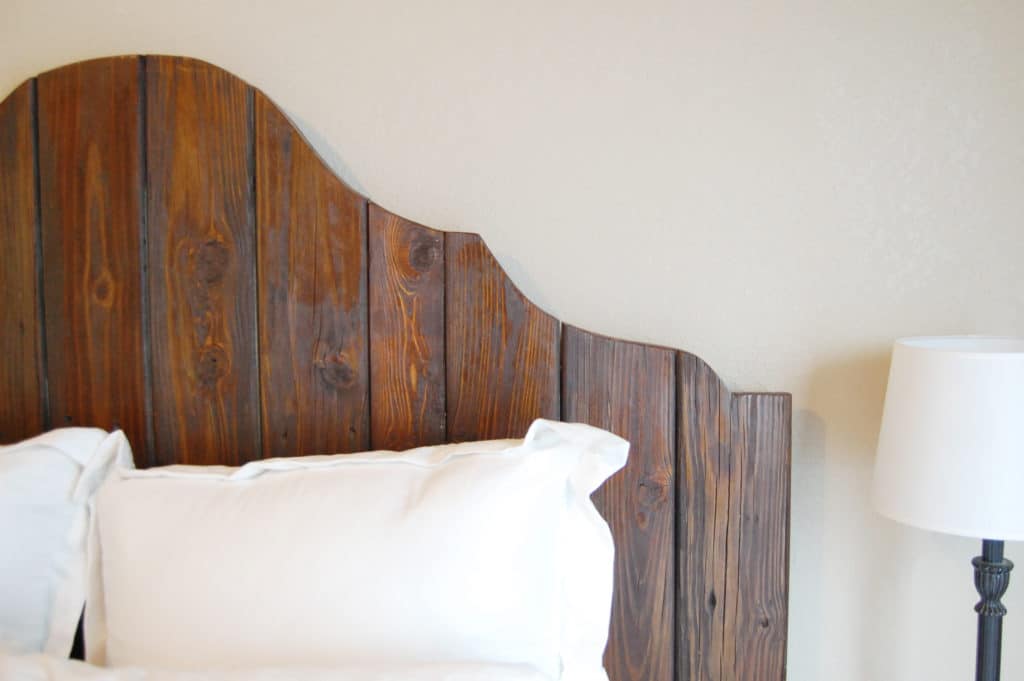 I love a neutral bedroom and coming up with tan bedroom ideas is one of my favorite things to do!  This farmhouse bed really helps pull that look off. 
For more bedroom projects, check out this DIY blackout window.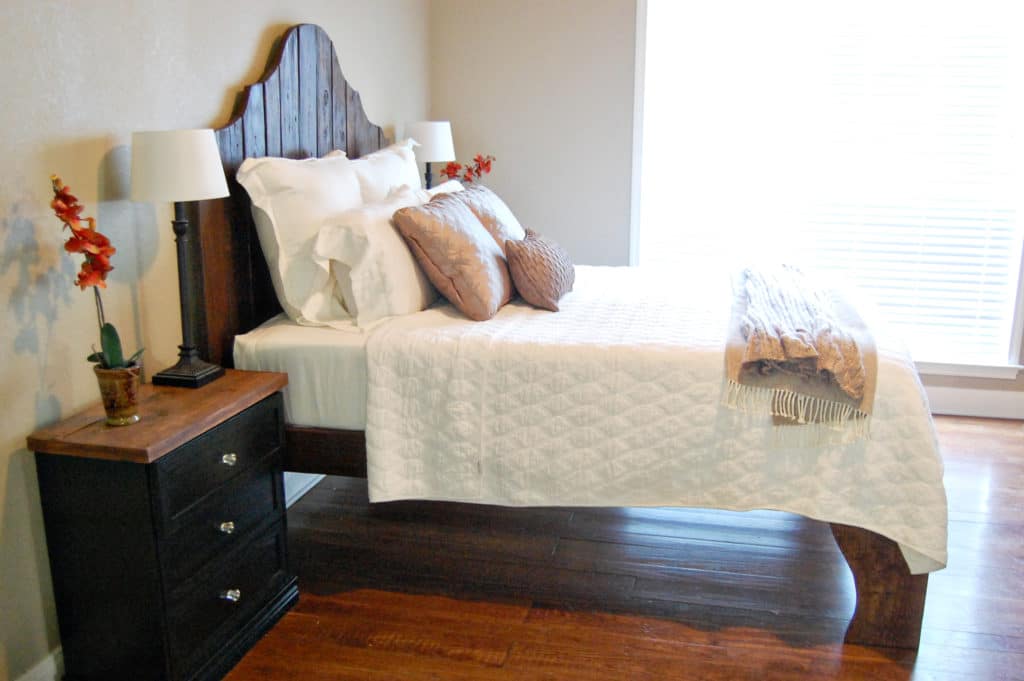 We used the same stain as that we used for the sliding barn door.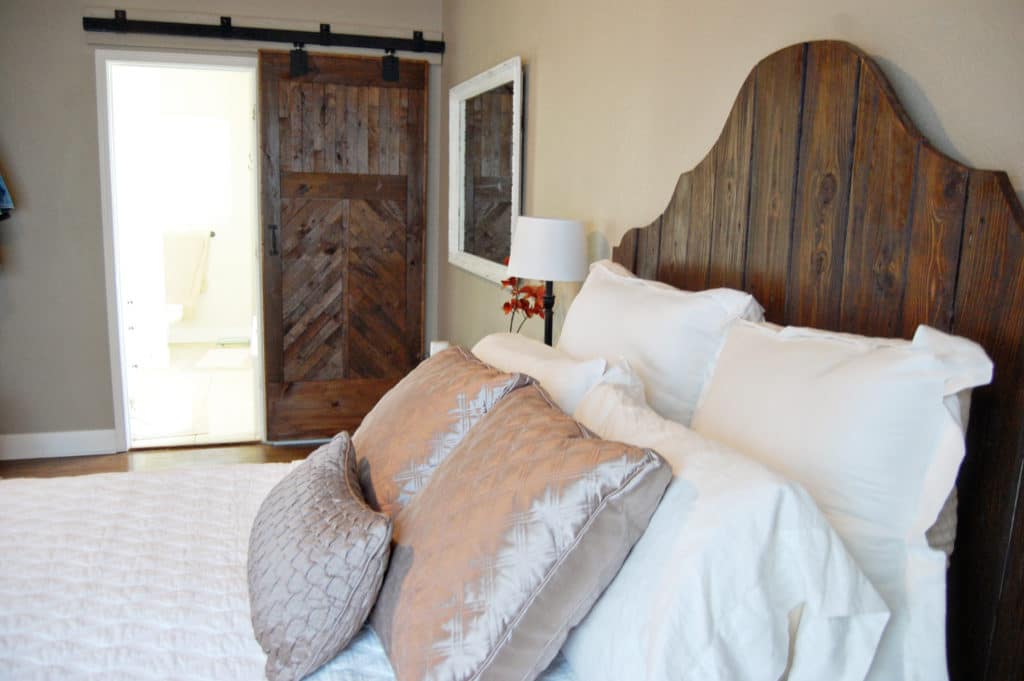 As luck would have it, I found some plans AFTER we built ours…oh well.  Here's the link in case you want to build your own.  It's pretty similar to the one we built (ours is a bit taller with chunkier legs).
I'd say we're pretty happy with our rustic queen bed frame and headboard on a budget…at least we know Wiley gives his approval!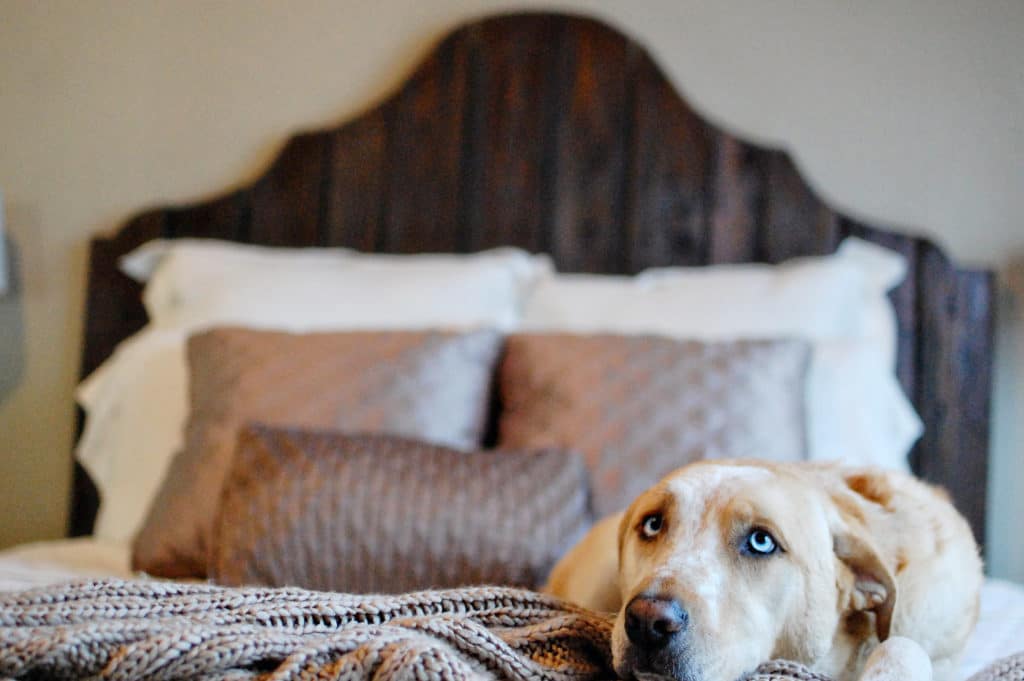 White quilt can be found here.
Find the web story for how to build a modern farmhouse headboard here!