In case you missed it: Part 1  |   Part 2   |   Part 3
Y'all.  The built ins are done. D-O-N-E. Done.
Imagine me doing a celebratory dance around my house…emphasis on the imagine part because I'm too tired to get up.
First, let me explain how we covered the L brackets on the overhang…
Remember how these brackets were showing?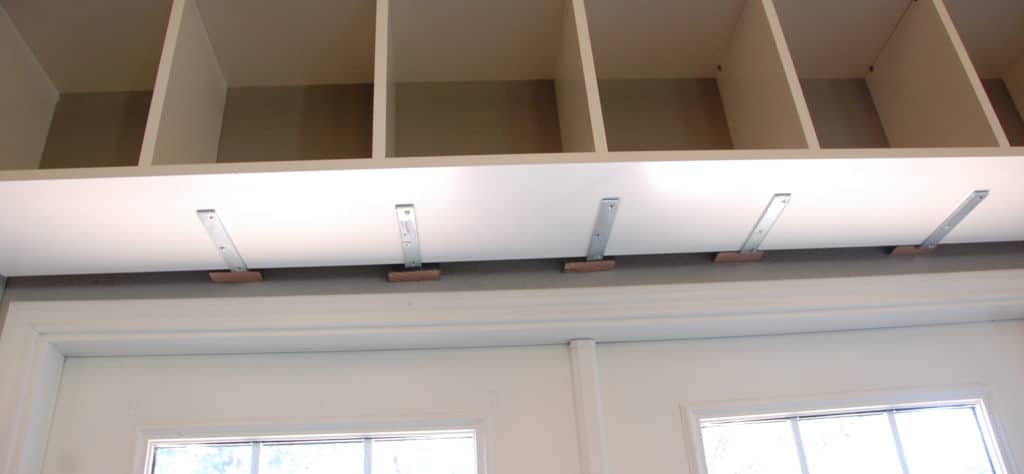 We first added some 1×2's…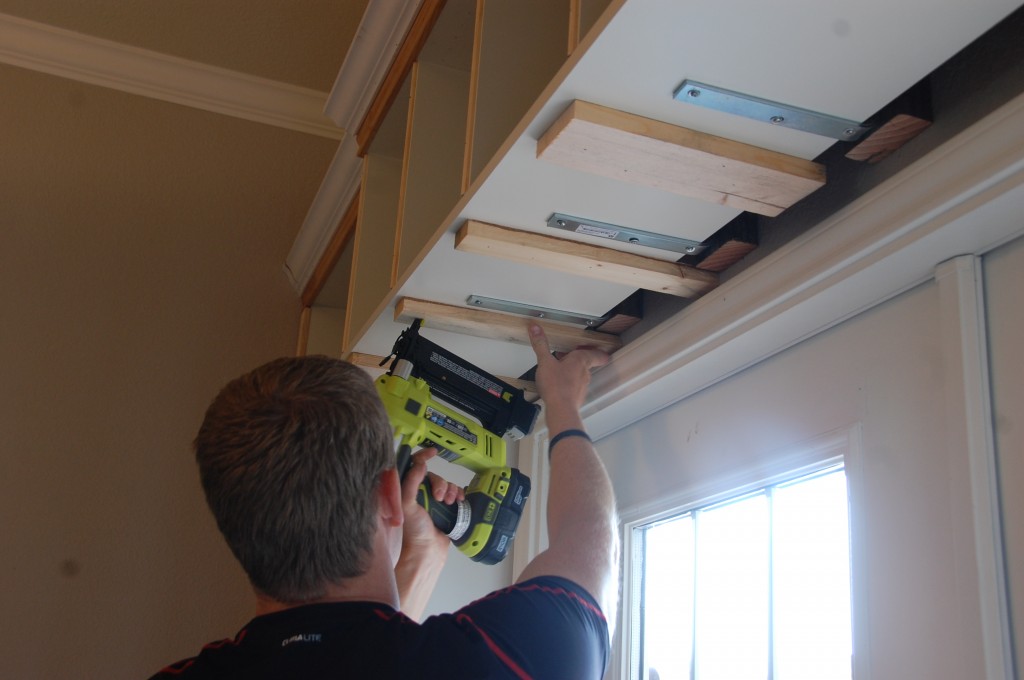 …then cut this board to size.  It is about 1/8th of an inch thick.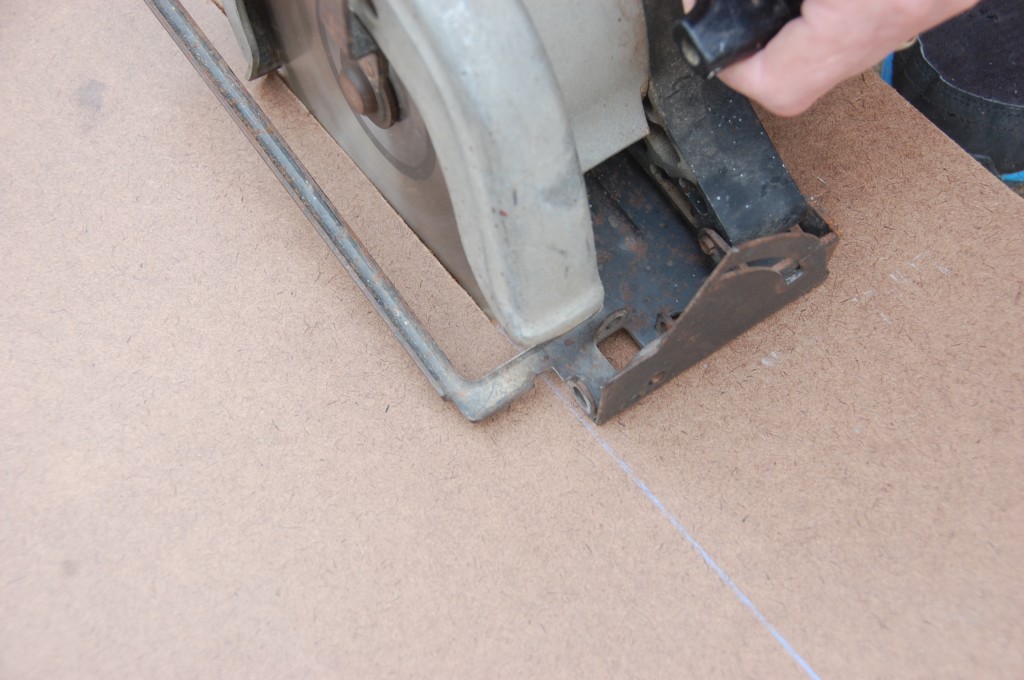 And then nailed that board to the 1×2's.  Moulding will eventually go in the front to cover that gap.
By the way, I just bought this nail gun
.  It is battery powered so you don't need an air compressor and it made installing the trim a breeze.  I will say this, though; (and this is my fault for not reading more) but when I first bought the nail gun, I didn't realized that the battery is sold separately.  So once I bought the battery and got home, I realized you have to buy a separate charger for it.  Like I said, this was my fault for not researching more, but it's something you should think about when you are pricing this if you're thinking about buying it because all 3 of those items add up.  All that to say, I love it now that I finally have all the parts for it 🙂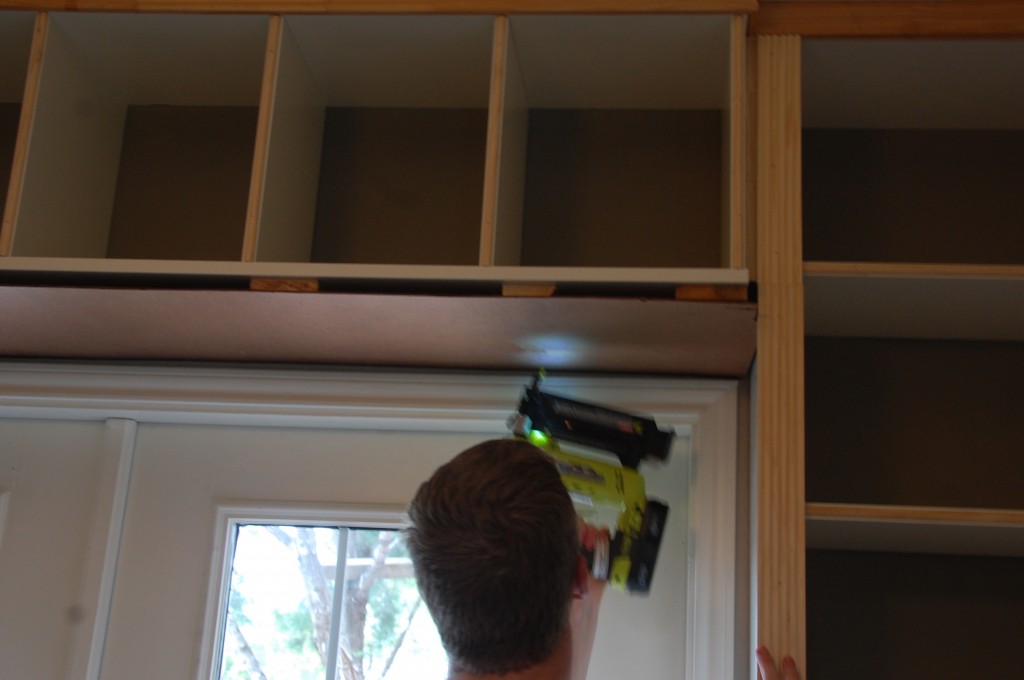 To install the crown, we first added some baseboard to the top to beef it up a bit.  This will also be where the lights attach (more on that later).  This was actually a last minute decision when I happen to be in our attic and saw that the previous owners left this extra baseboard up there…sure why not??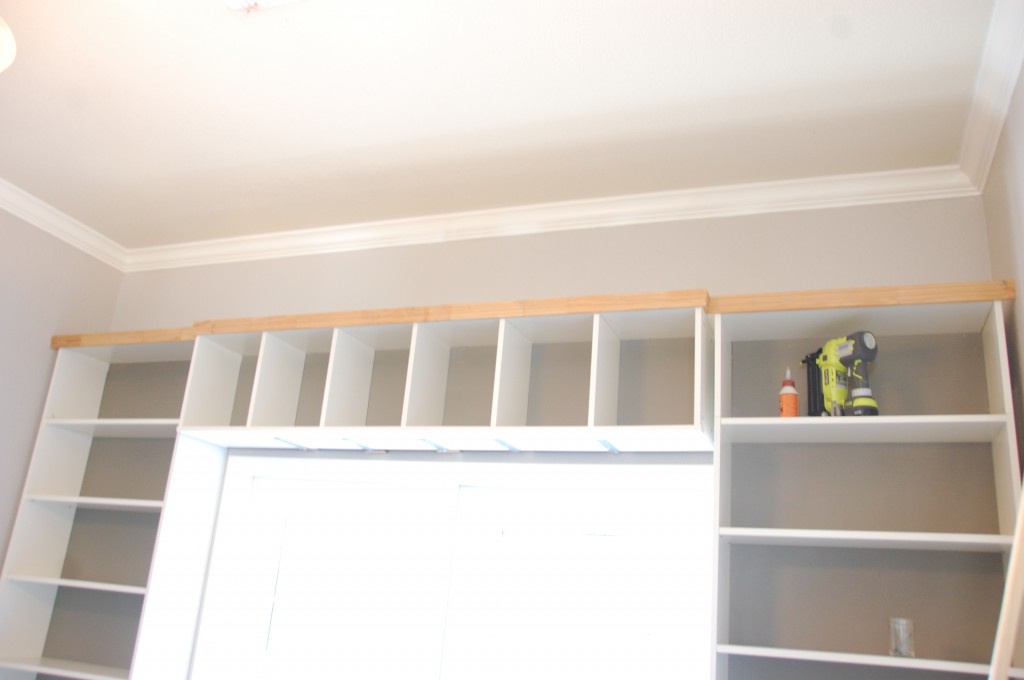 We added some trim to the sides and extended the baseboards around the front of the shelves.  We also added a small strip of trim to the fronts of the shelves.
By the way, I used the coping method to install the baseboards.  By doing this, I didn't have to rip out the existing baseboards.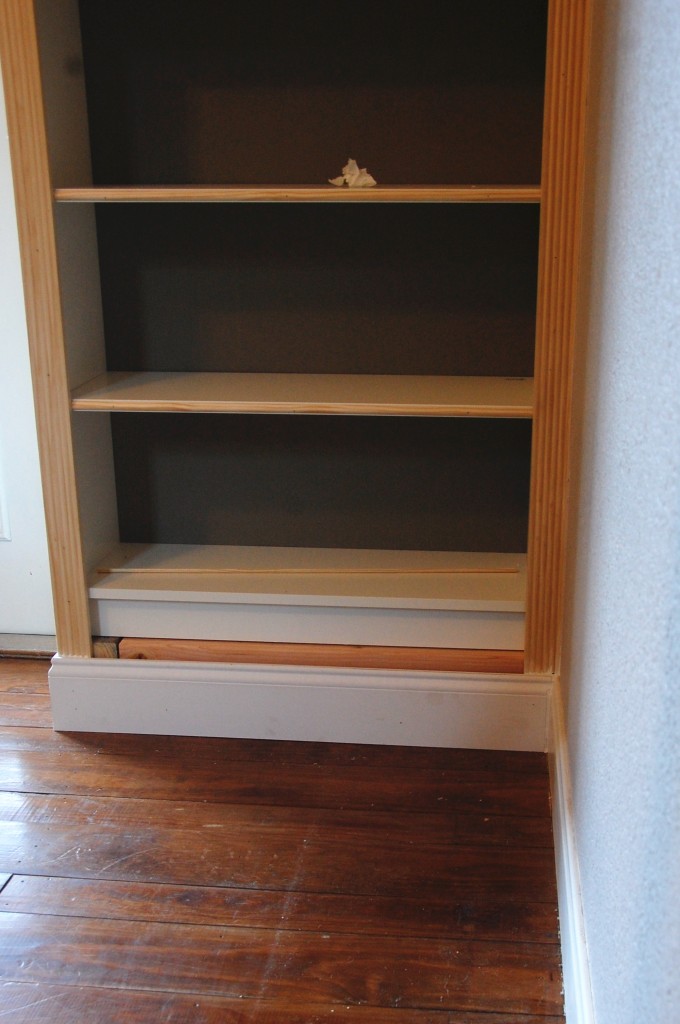 The top of the base will be covered later with more trim…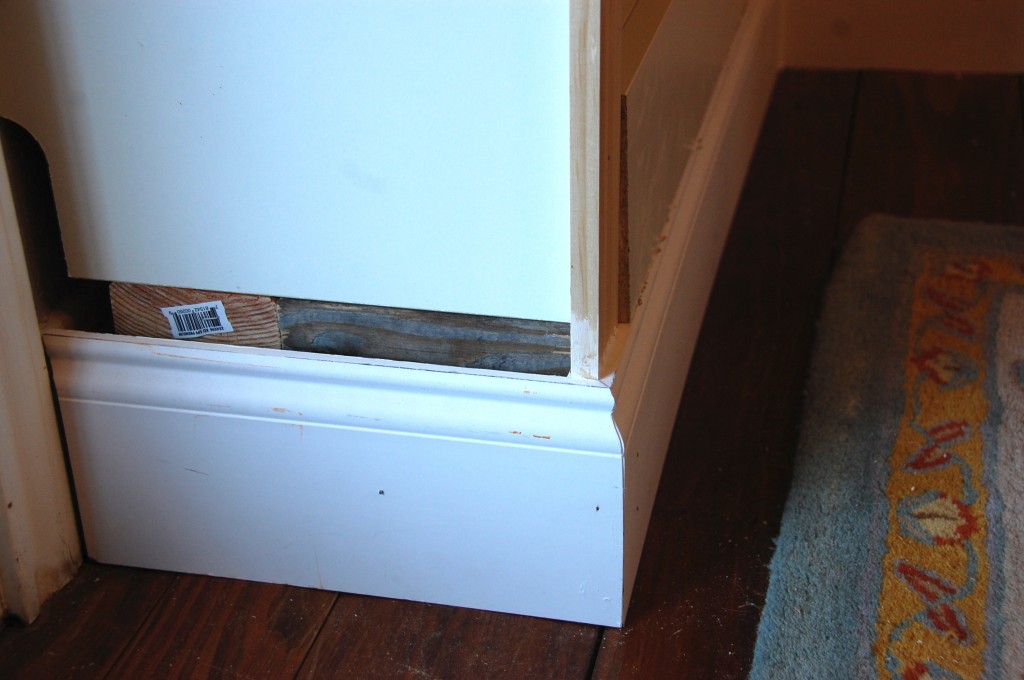 All I can say is…thank goodness for caulking that fills in all those little gaps!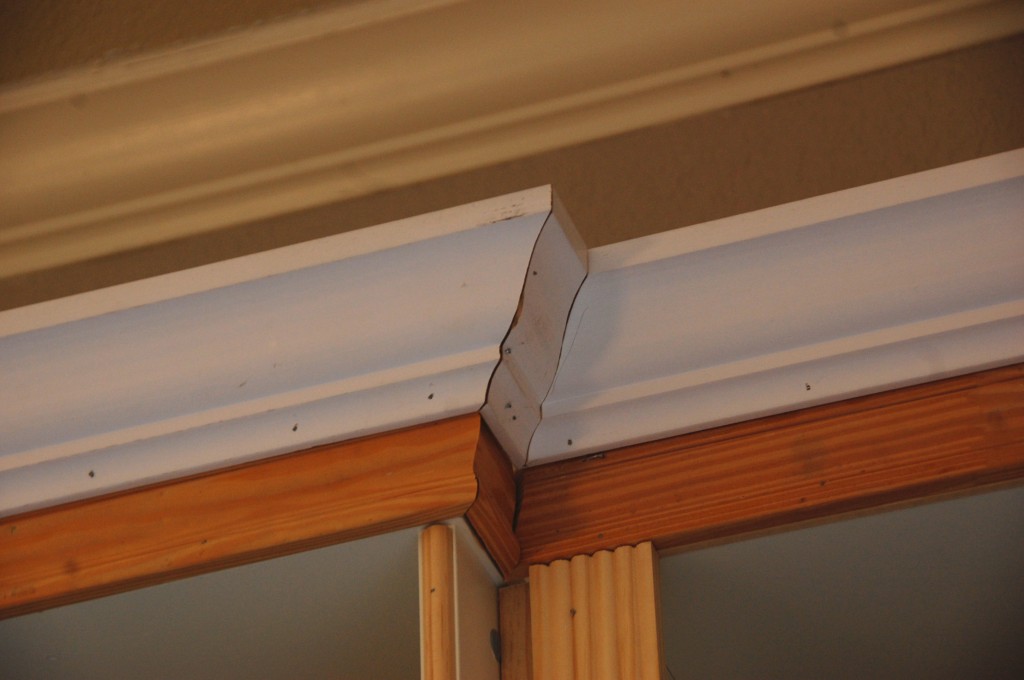 I bought the picture lights found here to mount on the bookcases.  I wanted something battery powered so that I wouldn't have to do any wiring.  They turn on with a remote which is nice.  As for the light it emits…it's just so-so.  Very LED-y.  But that is a small price to pay (literally) to not have to figure out the wiring.  And I like how they look.  So all in all, I would recommend them.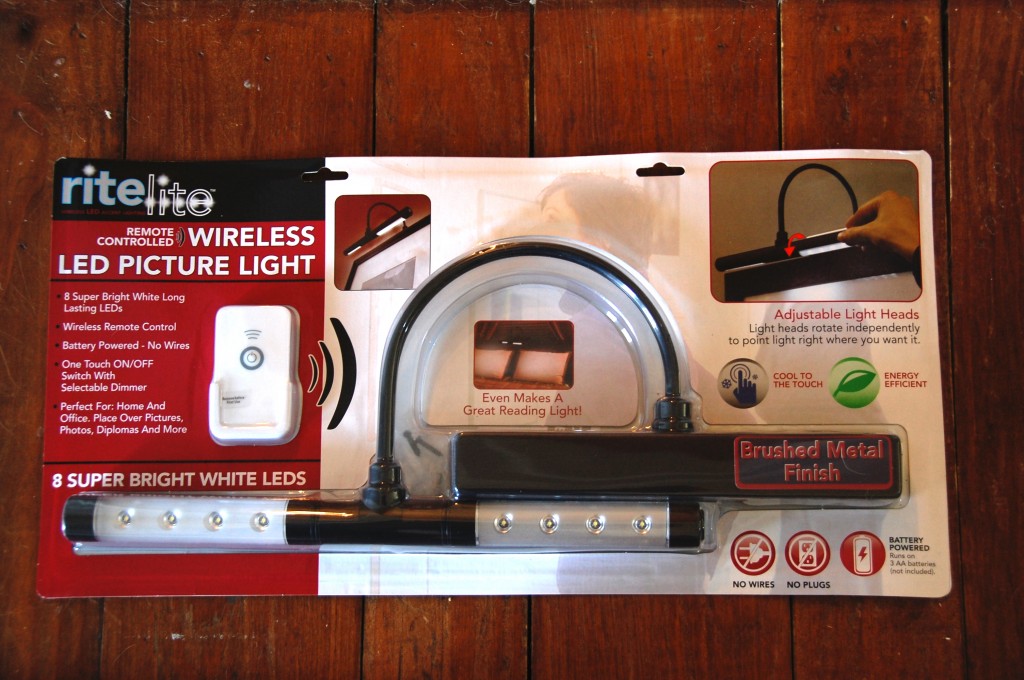 Ready to be painted!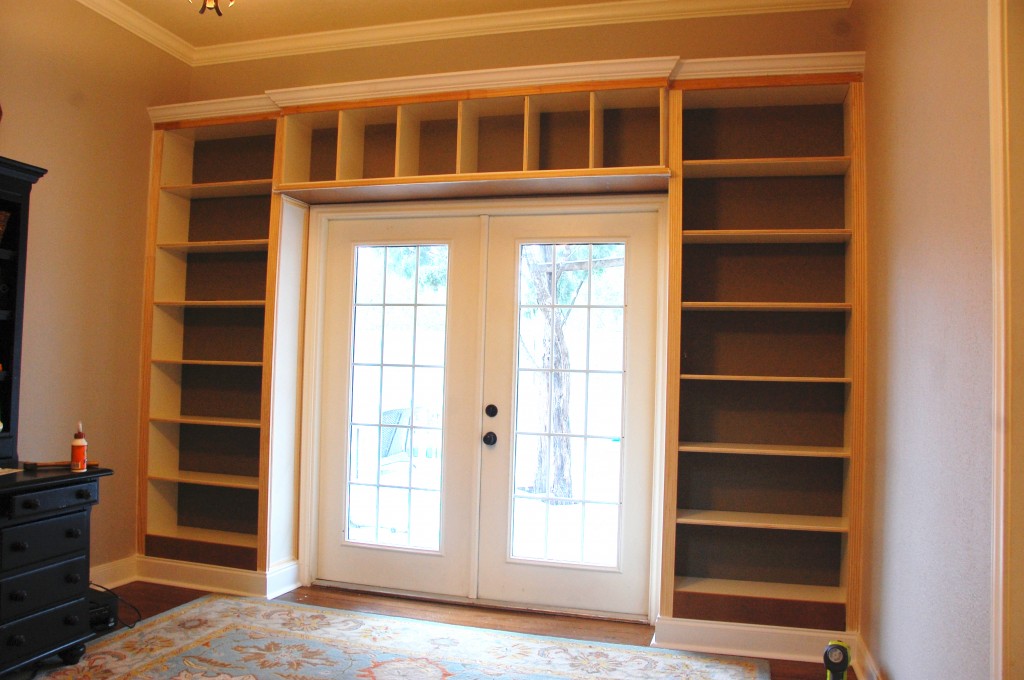 Are you ready for it???
Here she is, in her Sunday best, makeup on, and ready for her first glamour shot… (did anyone else do those back in the day?)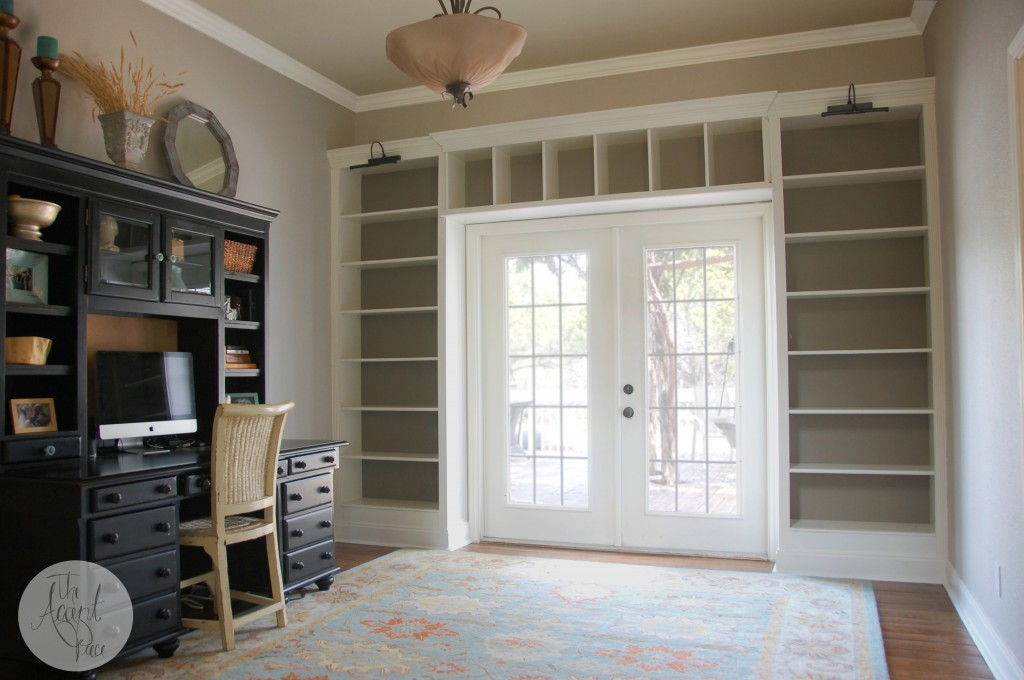 It's amazing what a little caulking can do to hide the imperfections!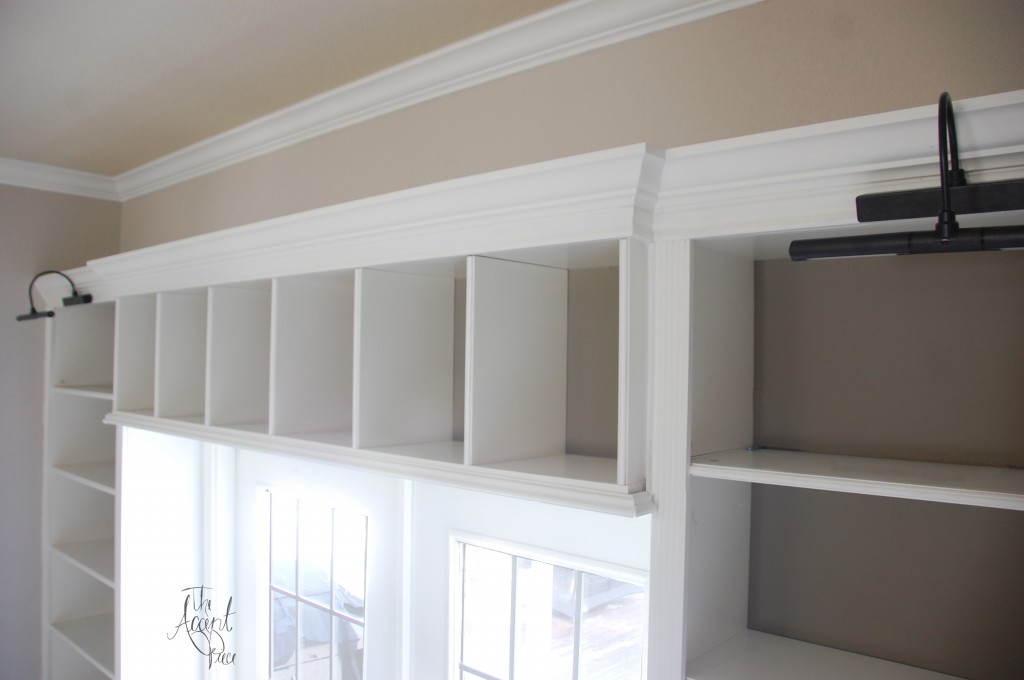 The view coming down the stairs…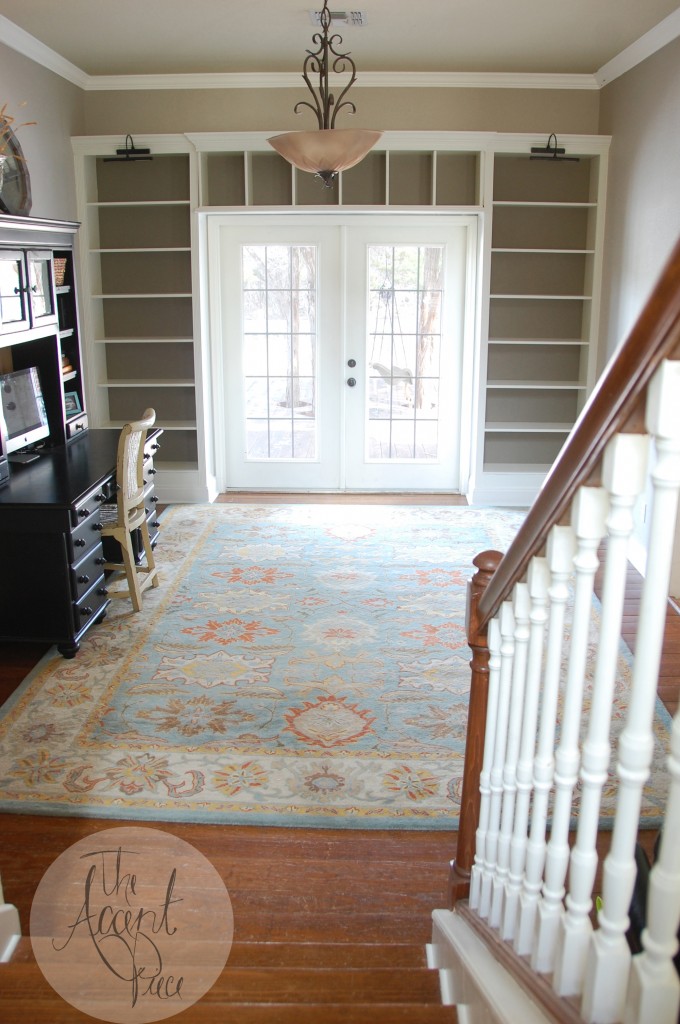 By the way, I painted the trim Parchment White in satin by Glidden.  It matches the Ikea white pretty well.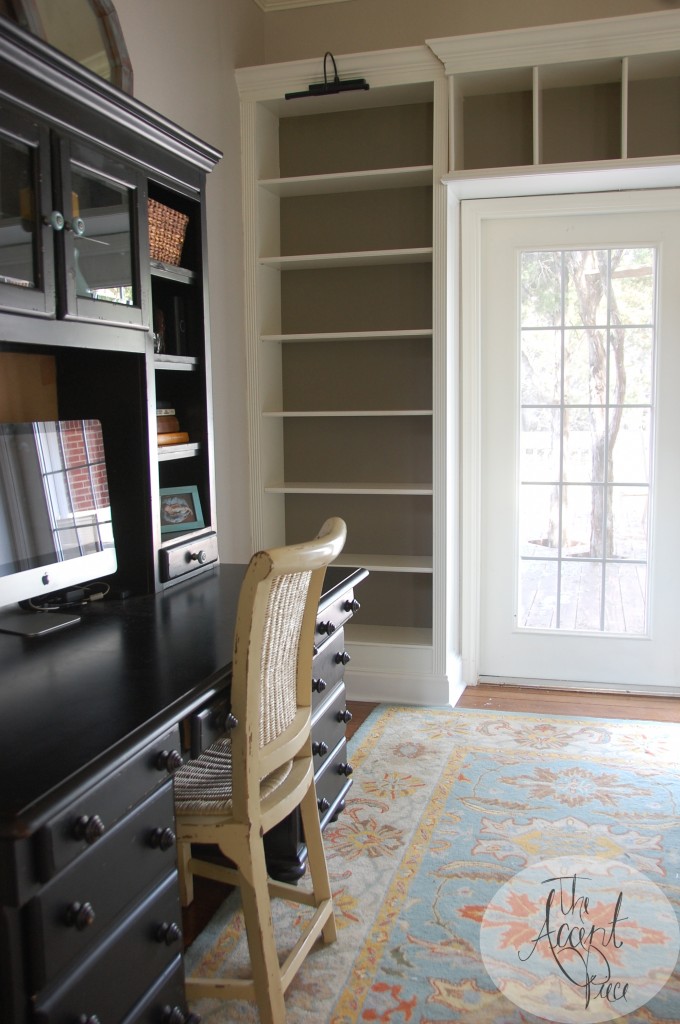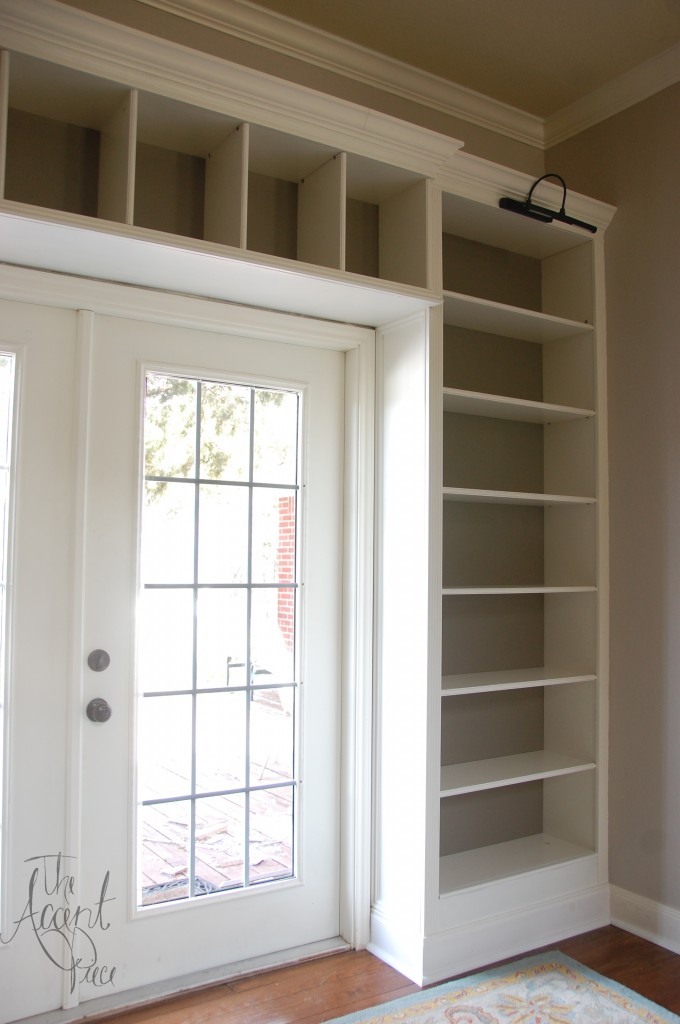 Here's how the trim inside the bookcases hid the top of the bases…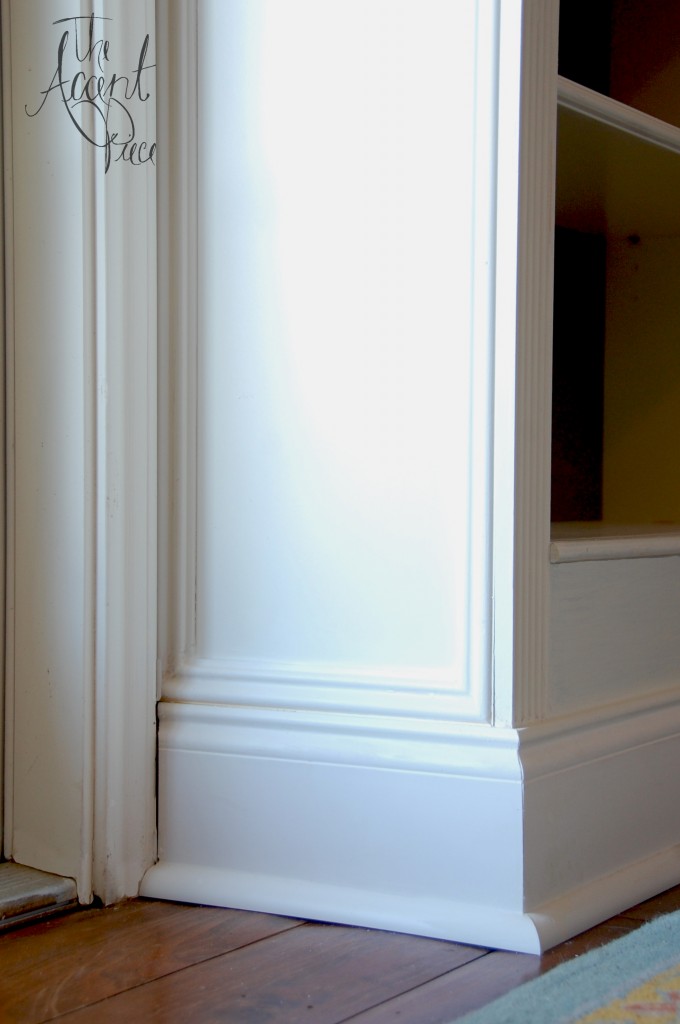 And now for some decorations…
Was Micah really ever this small?  It's a conspiracy, I'm sure of it…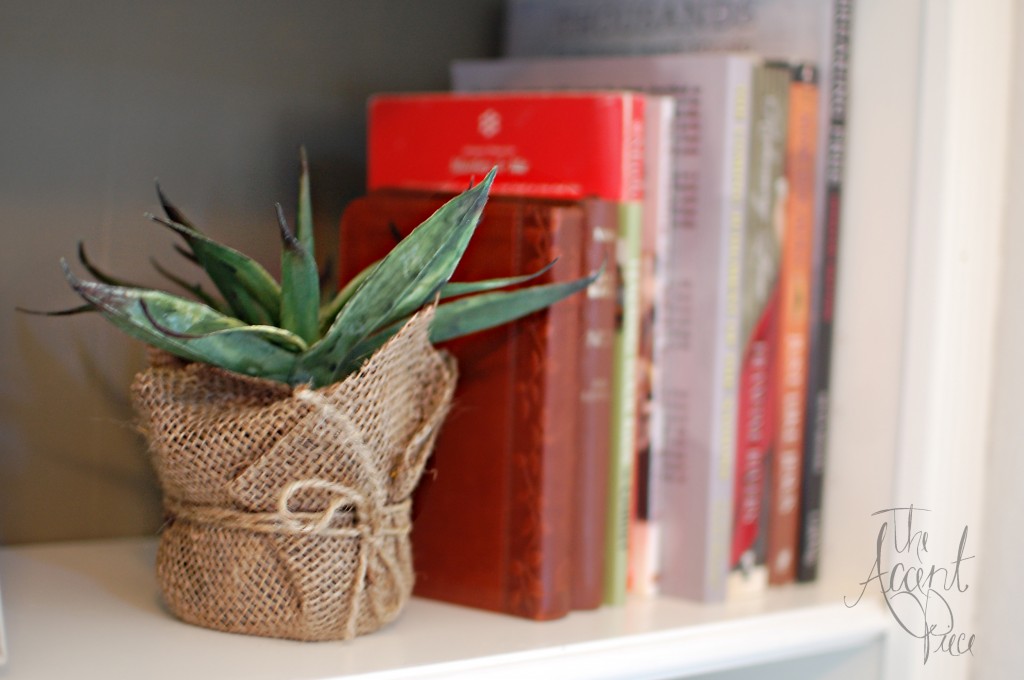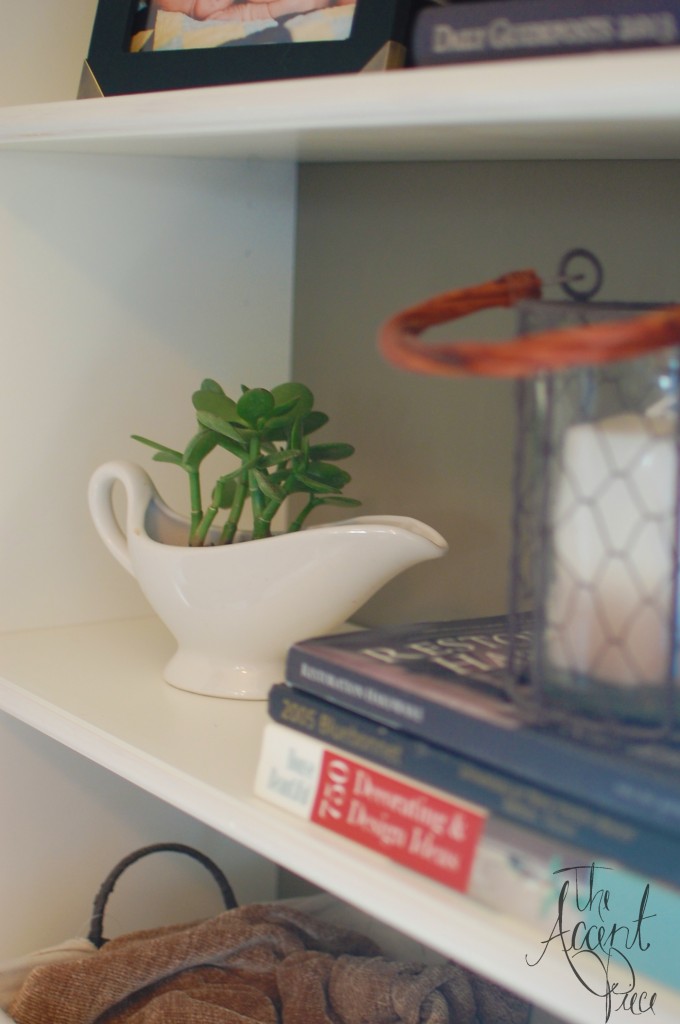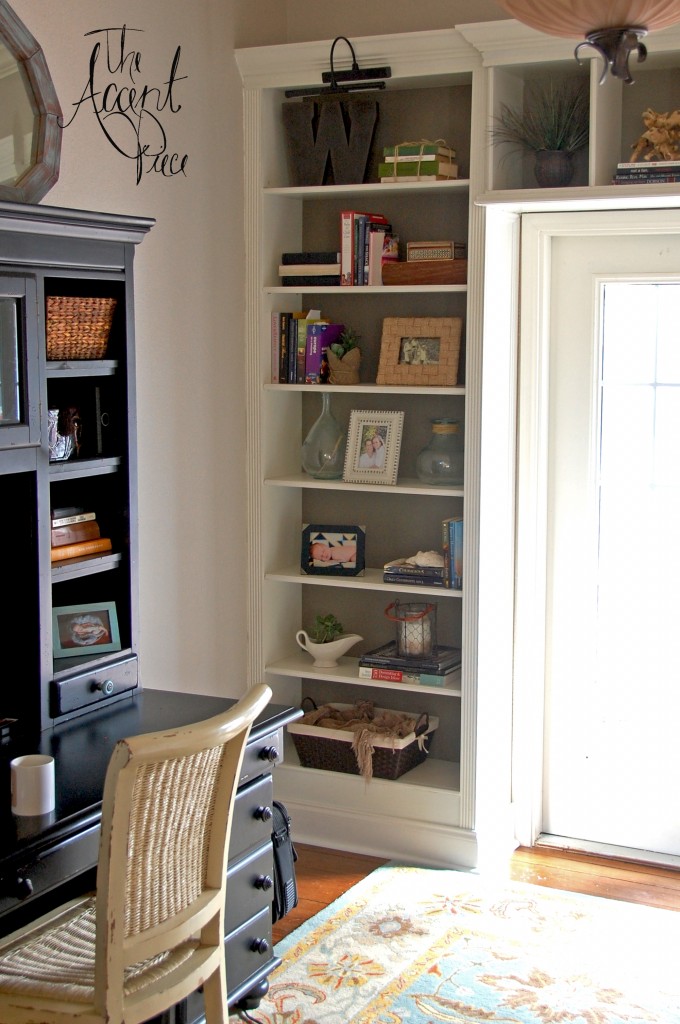 And because I always love a good before and after…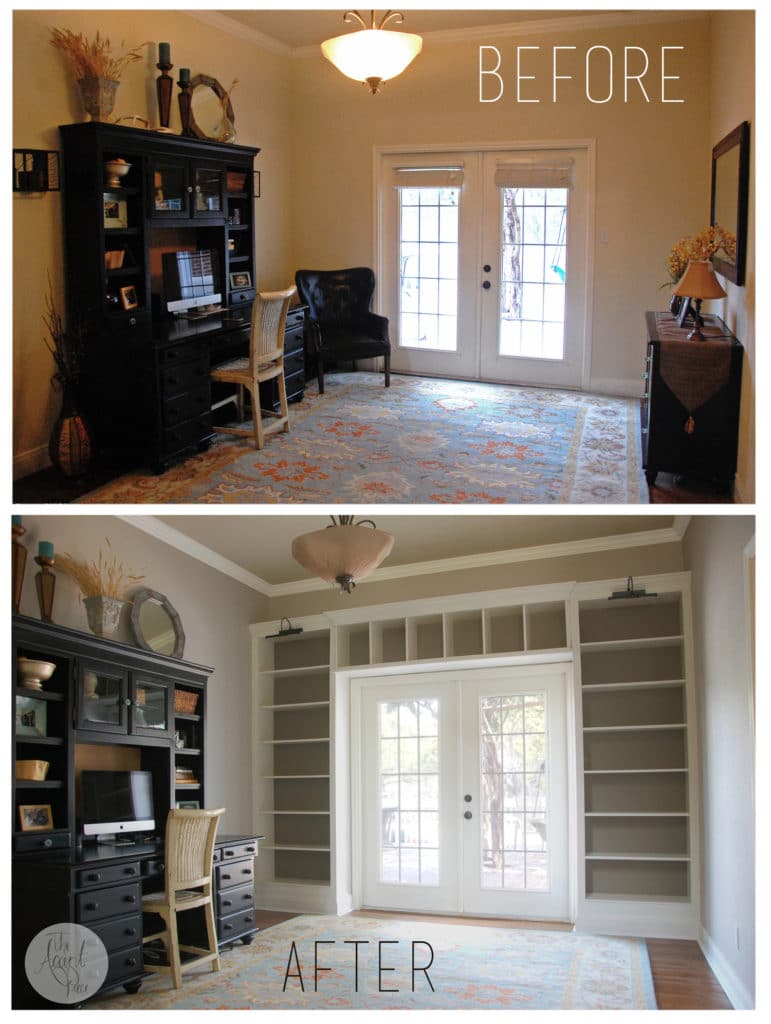 So there it is! Man, it feels good to check this baby off the list.
In case you missed it: Part 1  |   Part 2   |   Part 3
This post contains affiliate links.
Pin It