Somehow our baby turned two years old.  I'm still trying to figure out how in the world that happened when I'm fairly certain he was born about a month ago.  Even still, he insists on growing (how dare he!?) so we recently had to switch him from a toddler bed to a twin bed.
I knew I wanted a loft bed for him to allow for more floor space. After shopping around, we decided on the Kura bed from Ikea.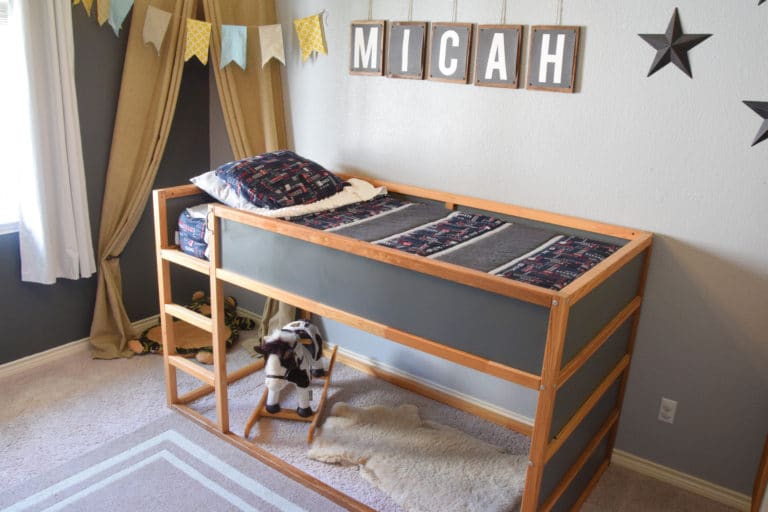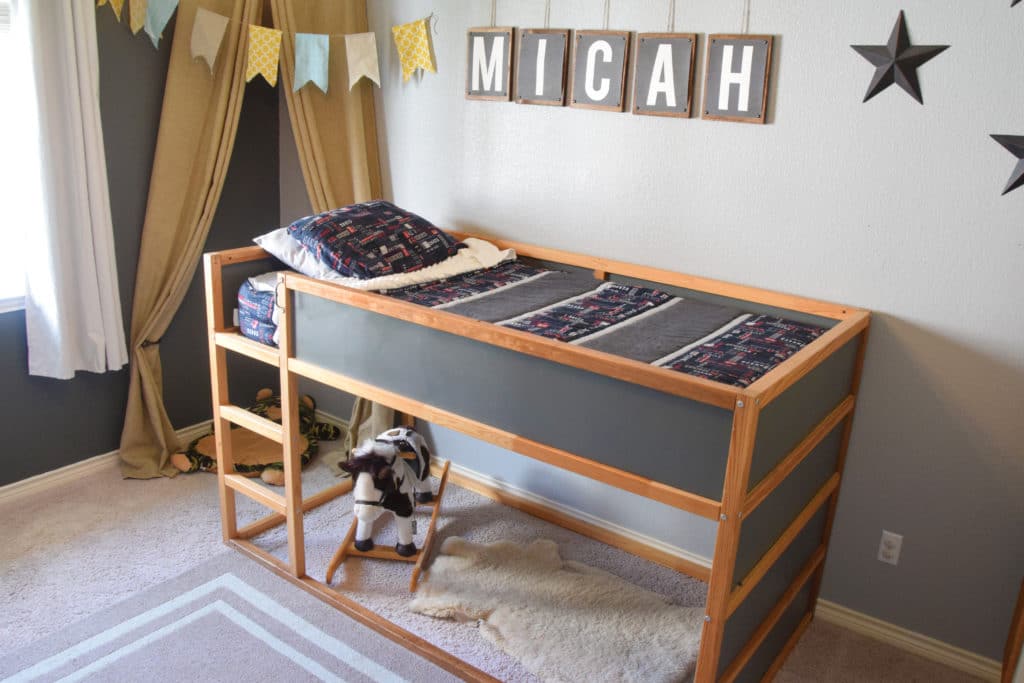 I was a little hesitant to buy a loft bed just because they are notoriously annoying/hard to make up.  After a quick search, I found the answer.
Enter: Beddy's.
You guys. Beddy's is so cool.  It's a one piece unit that fits over the mattress like a fitted sheet, but is a whole bedding set.  It zips up on both sides, so no more losing sheets in the middle of the night. The bed can be made in about 10 seconds.  It's an amazing product, I'm telling ya.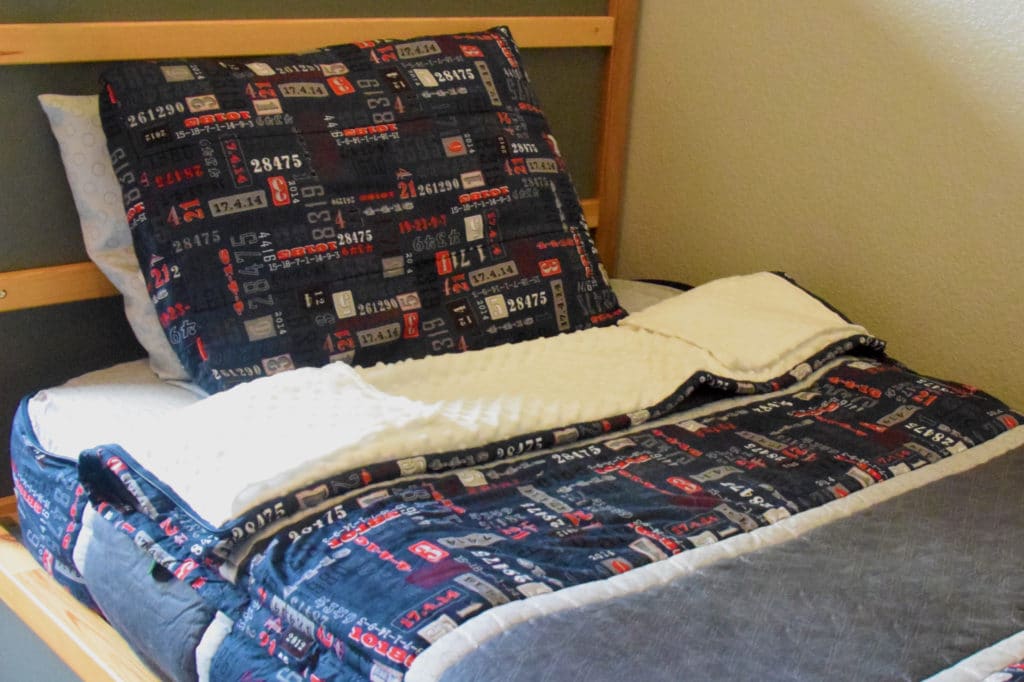 The underside of the top cover is a super soft minky, and seriously…who doesn't love to snuggle up with a minky blanket?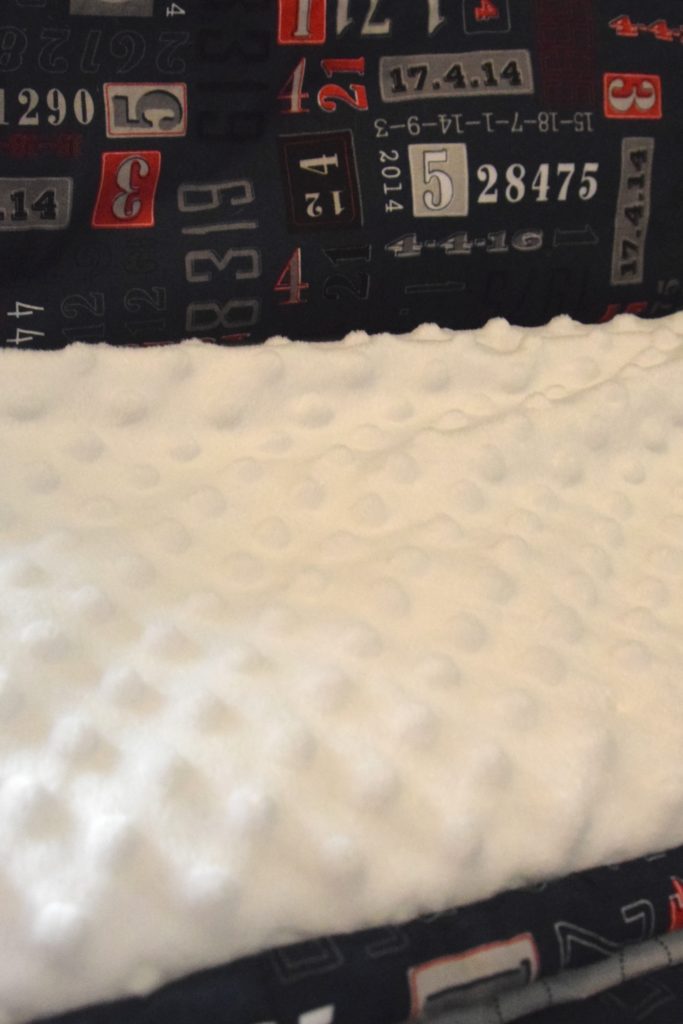 I was a little worried about the zipper catching, but it has yet to do that and it gets zipped up/down everyday.  And, it's perfect for little hands (dirty fingernails and all).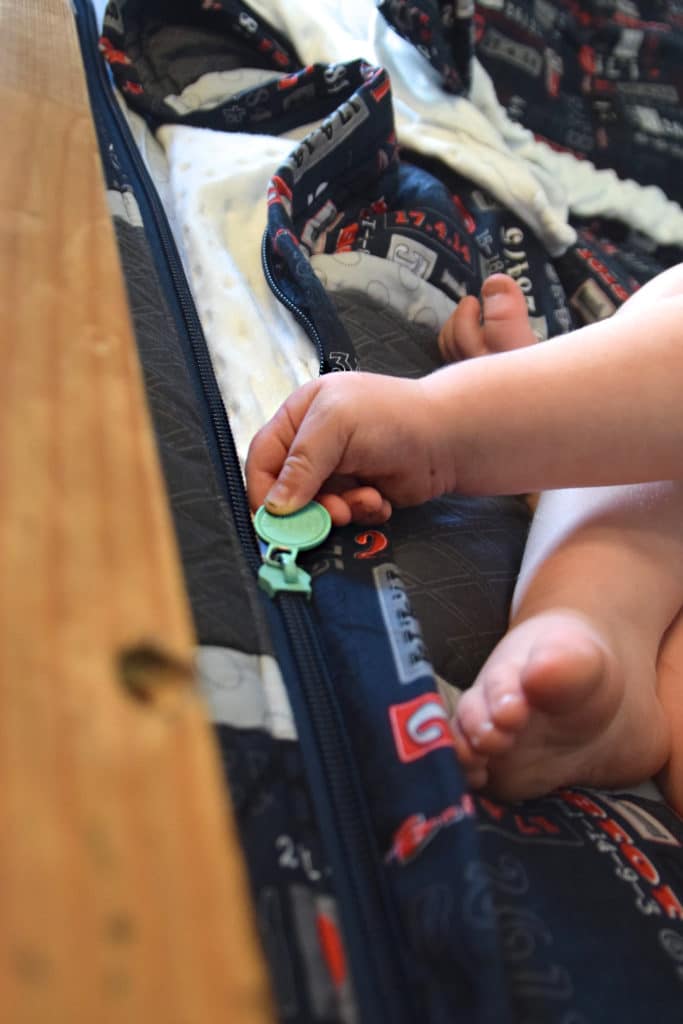 When it needs to be washed, you just take the whole unit off and throw it in the washing machine.  As a mom, it makes my day that much easier and anything that makes my day even a tiny bit easier I'm all over (can I get an amen!?).  I'm looking at you, parents of little ones.
The great thing about the Kura frame is that it's a transitional bed that can either be upside down with a canopy, or it can be turned over to be a loft bed. Since Micah is still learning to not accidentally roll out of bed while he's sleeping, we have it upside down so it is closer to the ground.  But, we are excited to have the extra floor space when we turn it over to make it a loft bed.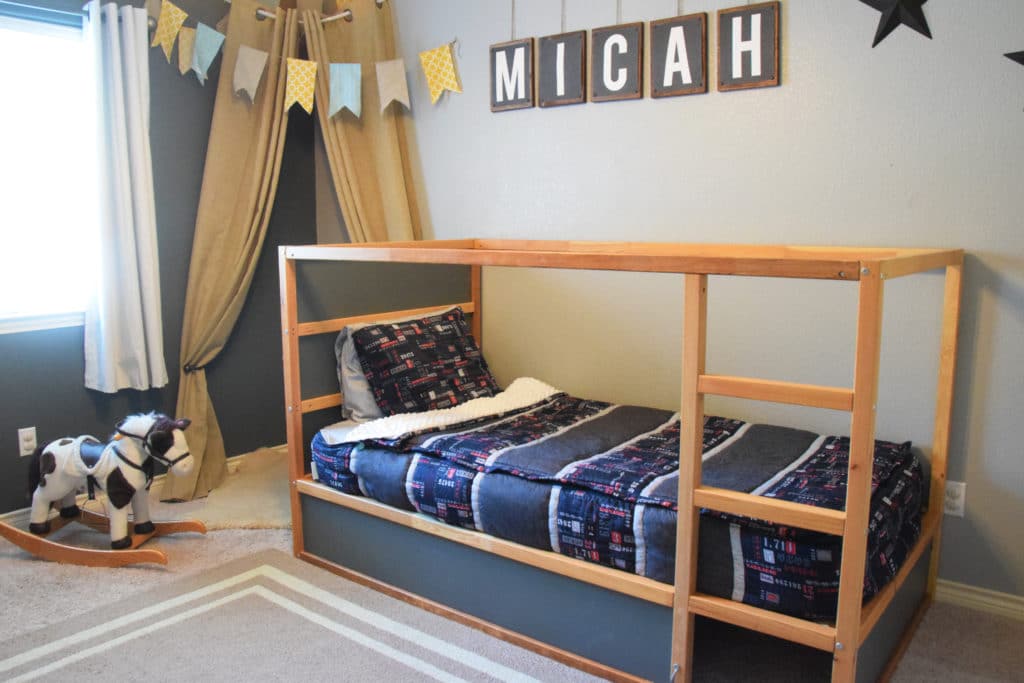 (even though it makes one of the best hiding spots around…)
As we are starting to give Micah more chores to do around the house, we can now add making his own bed to that list!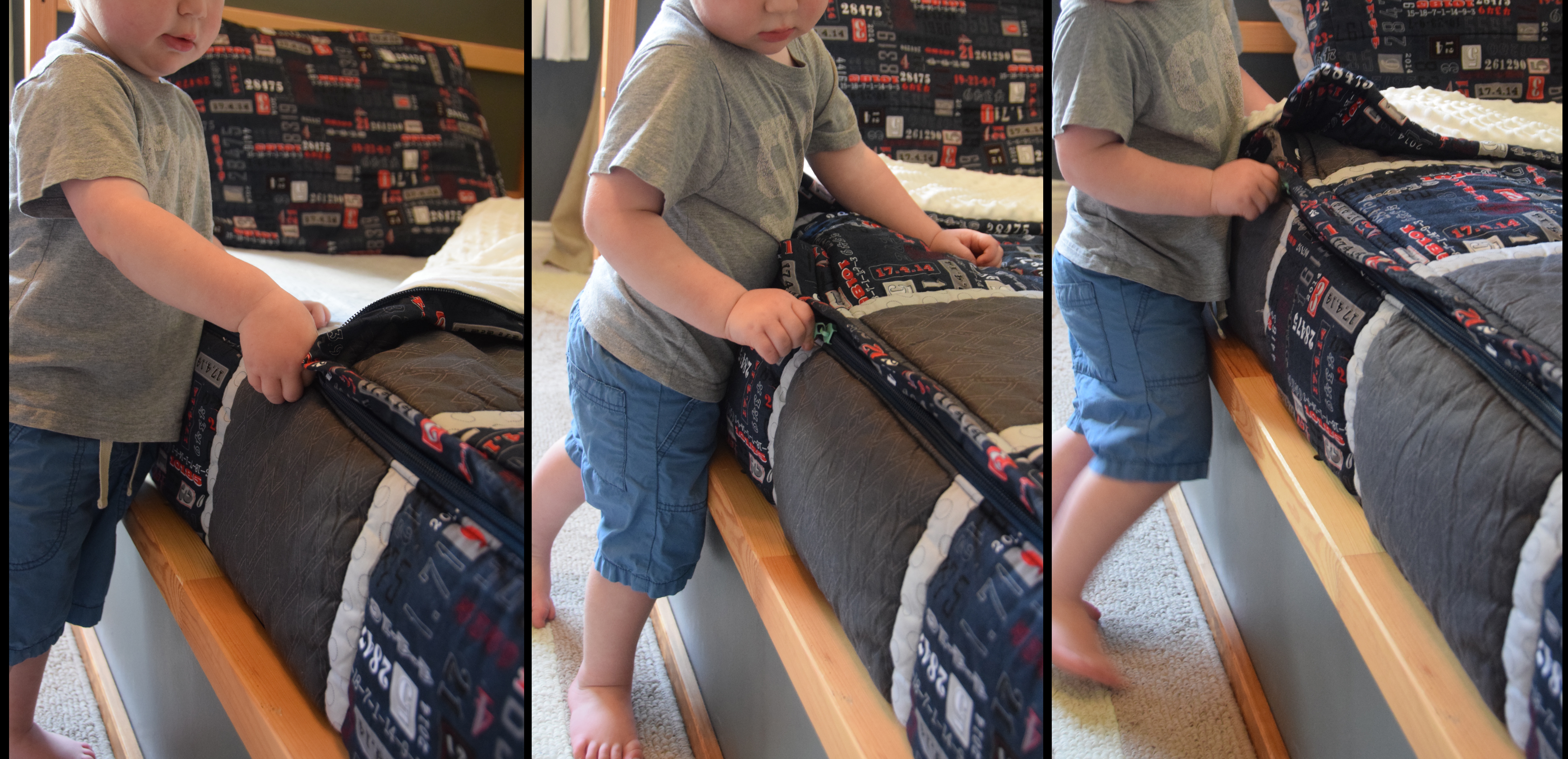 Beddy's has so many amazing choices…and not just for kids.  They have sizes all the way up to California King.  This is the Secret Code print, but there are prints that adults will love, too.  Go check 'em out!  You get functionality plus looks. Can beat that.
So…if you have loft bed, bunk bed, day bed, bed in a tight space, heck…any bed that needs a little refresher, do yourself a favor and buy a set from Beddy's ASAP!
Disclaimer:  I received this set free from Beddy's but all opinions are 100% my own.