In this post, I'm going to show you how I built a raised garden planter box with legs out of reclaimed wood.
The other day, Jon spotted an old cedar-planked dog house that someone was throwing away. So he loaded it up and came home with it. Consider my husband officially on the I-aint-ashamed-of-picking-up-other-people's-trash train.
After it was home, he disassembled it (and even saved the old screws so we could reuse them) and we were left with this wonderful, heaping pile of…potential.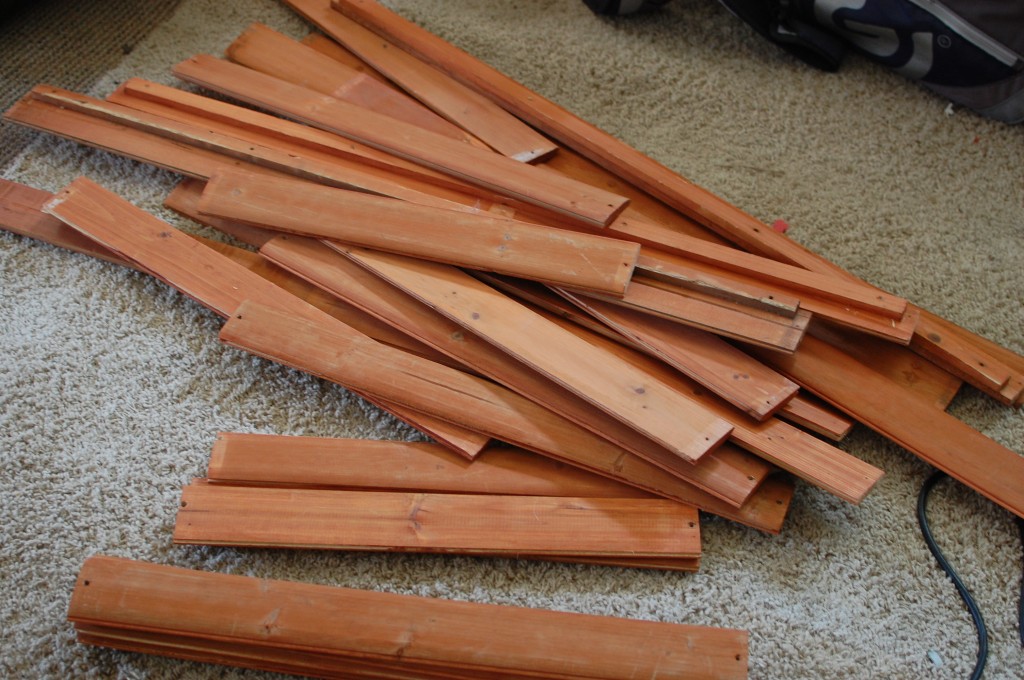 We decided that our front porch needed an upgrade It has remained fairly untouched since we moved in a year and a half ago. Sad, I know. So we decided to try our hand at building box planters for either side of the front door.
It was my goal to avoid purchasing anything to complete the planters; to create them with only things that we have on hand. We dug in to the deep, dark depths of our scrap wood pile to create these planters and we luckily had enough scrap wood to avoid buying anything. I'll chalk that up to a win!
We started by deciding on the dimensions for the planters, which ended up being about 1.5'w x 1'd x 1'h (not including the legs). We didn't put deep thought in to the dimensions…it was simply what worked best with we had on hand.
With our dimensions in mind, we created 8 total panels (since we were building two) and attached them as seen below, using wood glue and the recycled screws that we had on hand. We used our miter saw
which was immensely helpful. For tips on how to use a miter saw for beginners, check out this post!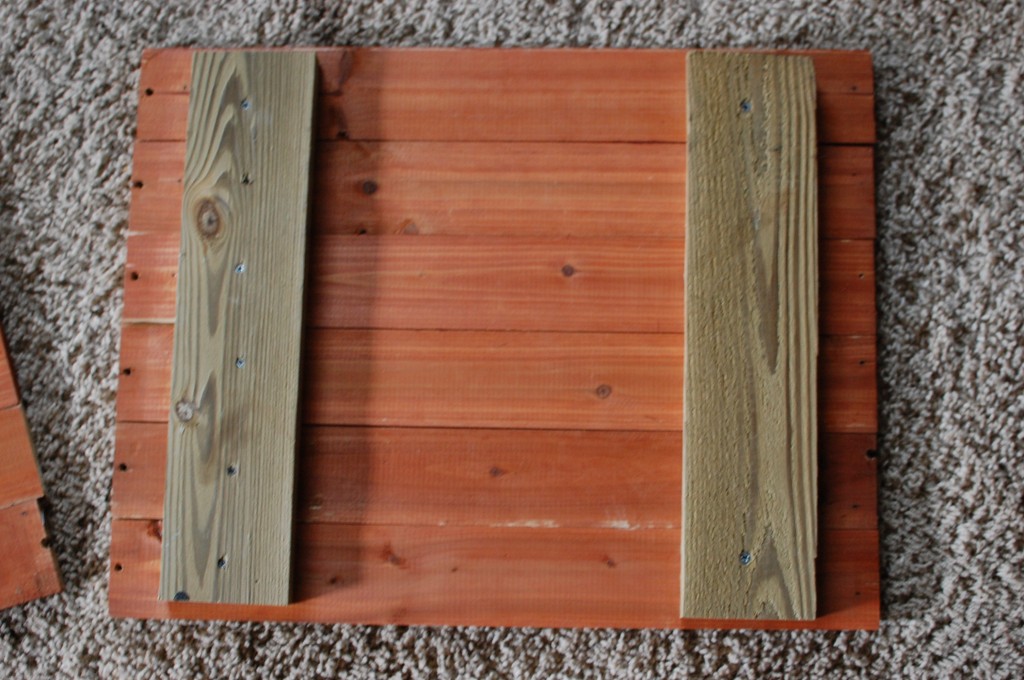 Like I mentioned before, we wanted to use what we had on hand to make these planter boxes, so we used all kinds of scrap wood as the braces on the inside of the panels. We kinda went all MacGyver-crazy on these things. But hey, free is free.
Here are all of the panels assembled; 4 front and back panels, and 4 side panels.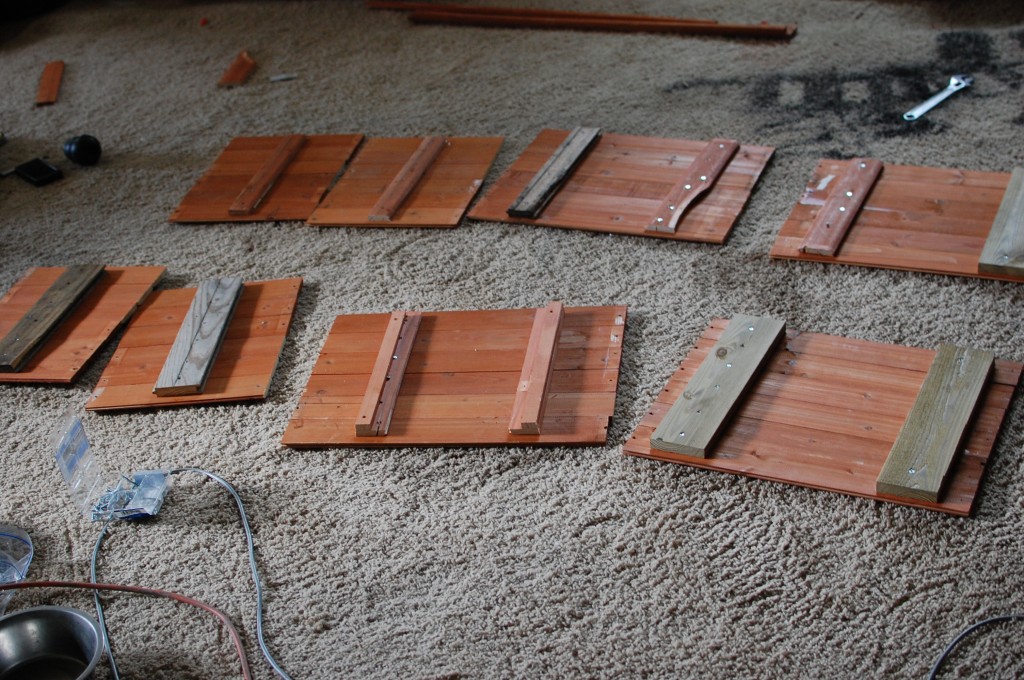 Next, we took 2×2 scraps to create the legs and attached them to the front and back panels.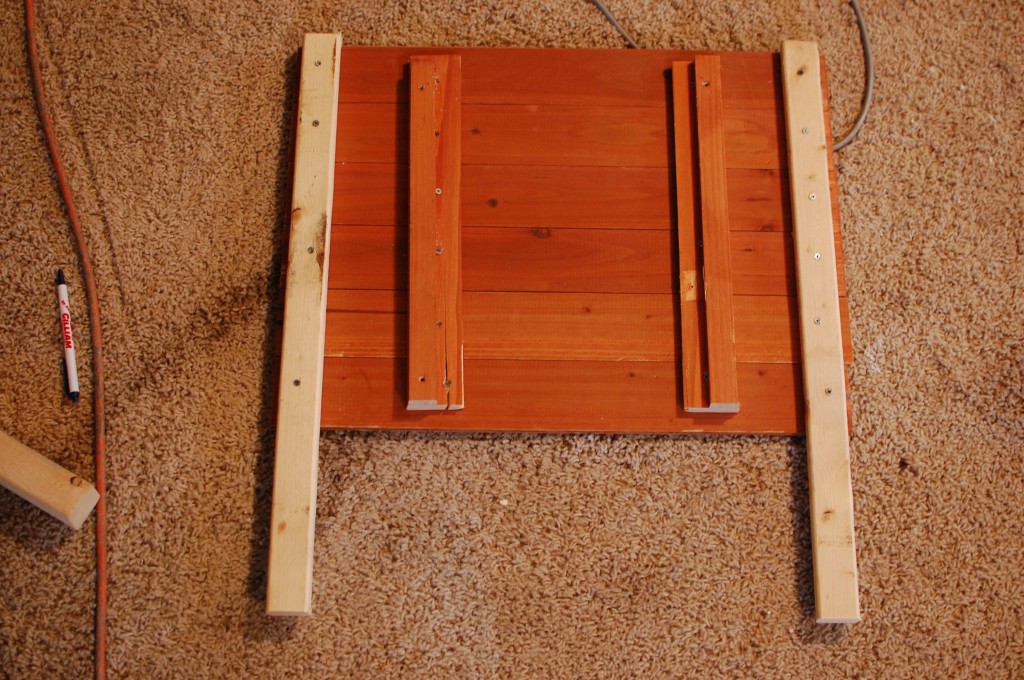 Then we attached the side panels to the legs (that were already attached to the front and back panels).
As for the bottom, we added a 1×2 scrap to the bottom of both insides of the panels so that boards could rest on top of them.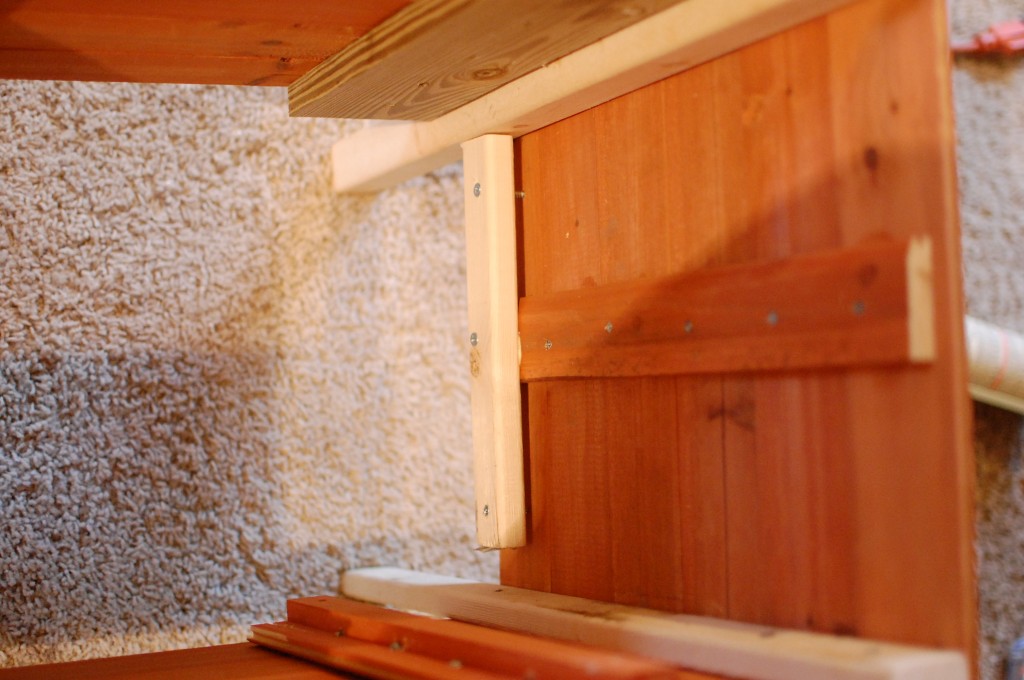 The gaps in the boards allow for proper drainage.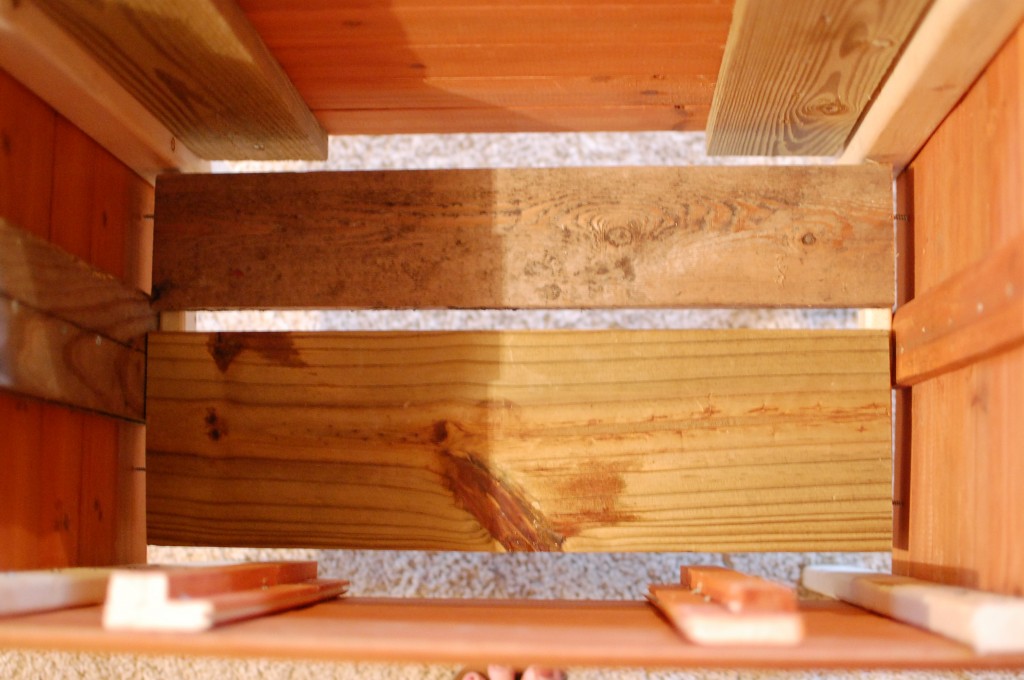 We also framed out the top by using the miter saw
to cut four boards at 45 degree angles. Once it was assembled, we were left with these unfinished-looking corners.  TIP: to make your miter saw more efficient, make a mobile miter saw stand for it!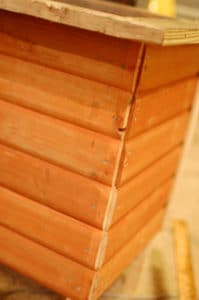 Next, we used some left over lattice from these Rast Hack tables and trimmed out the edges.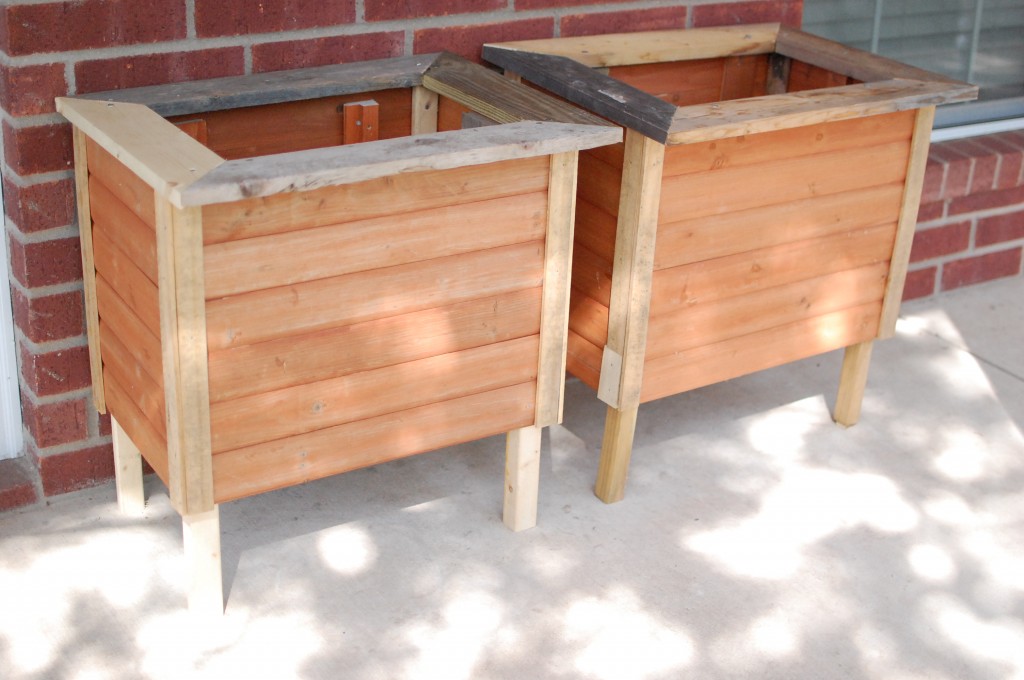 We lined the insides with weed-blocker fabric that was left over from a prior gardening project and loaded it up with garden soil.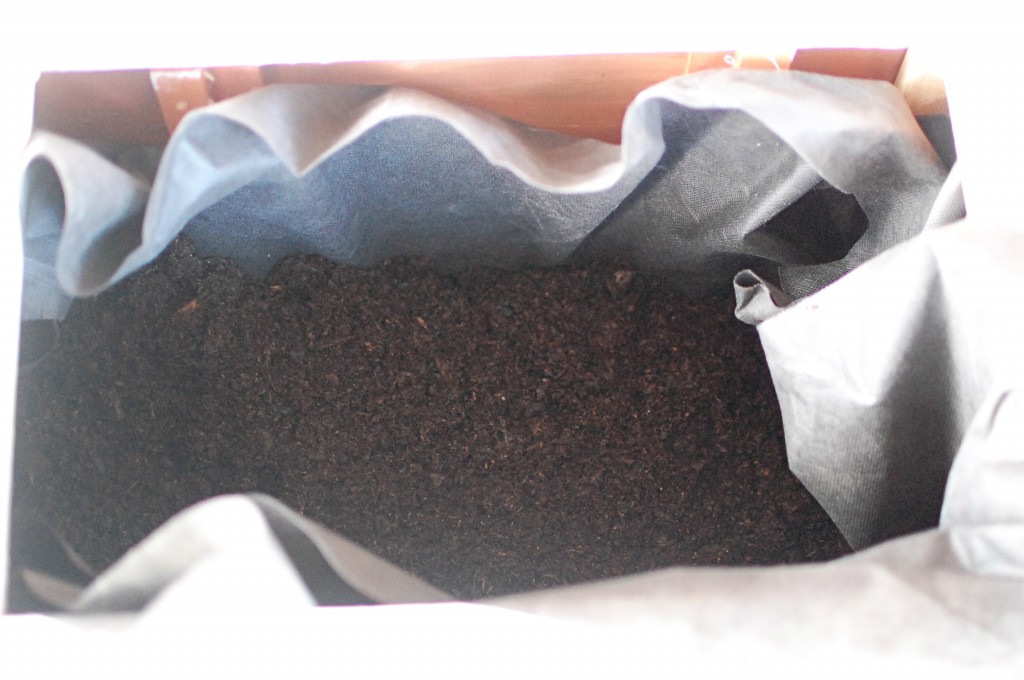 After a couple coats of white paint, we were able to grace our front porch with these free box planters…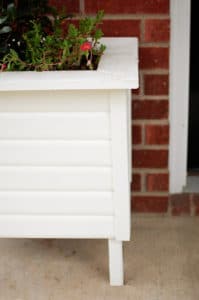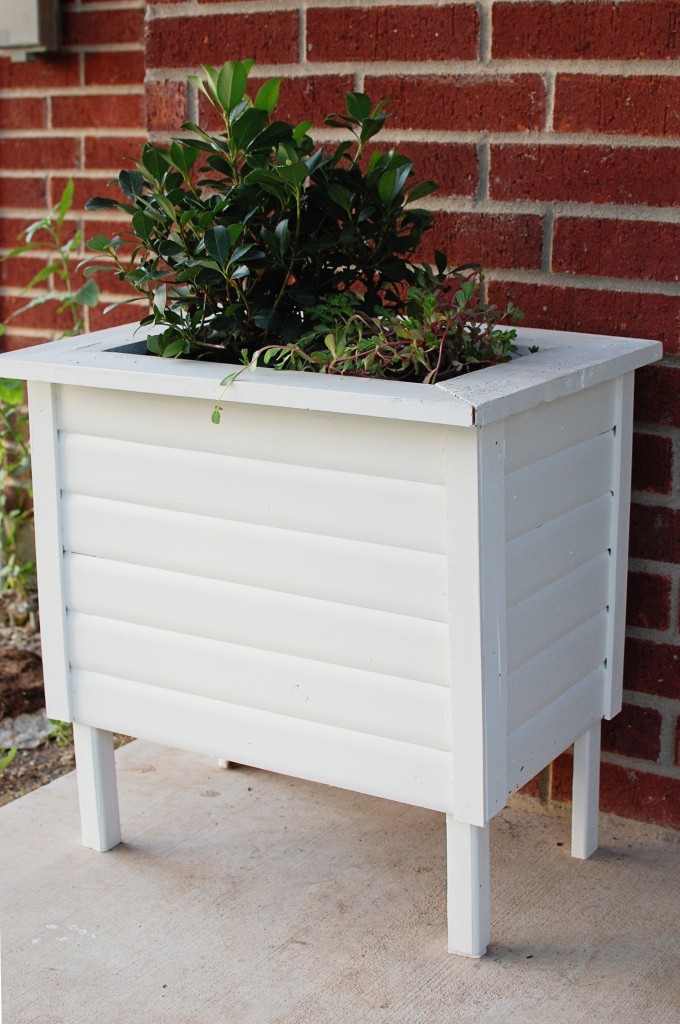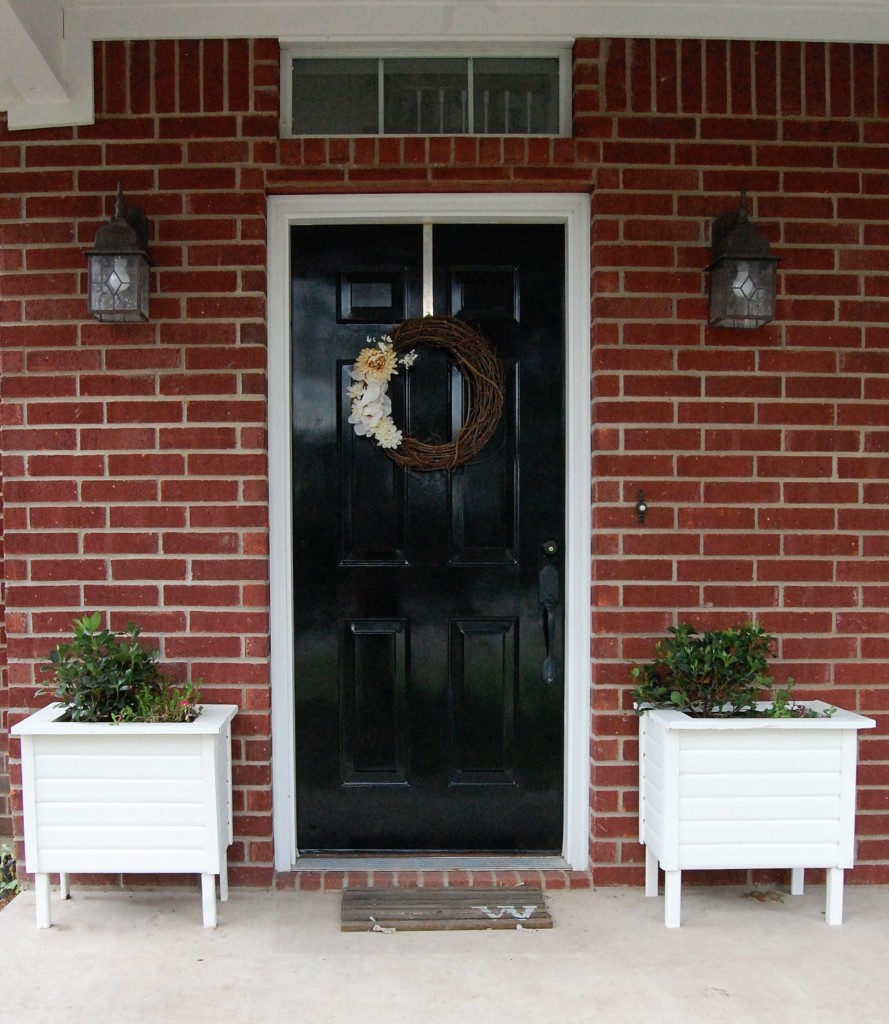 Here's to hoping the plants remain untouched by the deer that seem to skip on eating the weeds in our yard and go straight for the store-bought plants. Who knew deer have such expensive taste!?  For another front porch project, check out this wooden mosaic doormat.