I just finished another dry brushed chest of drawers. I'm lovin this dry brushed finish (the same technique I used on this piece). Here's the before:
And here it is after the first layer of the dry brush:
I liked it, but I wanted a little more dimension. So I drybrushed a creamy white over the gray-blue. And after putting a protective coat on it using this poly
, here she is!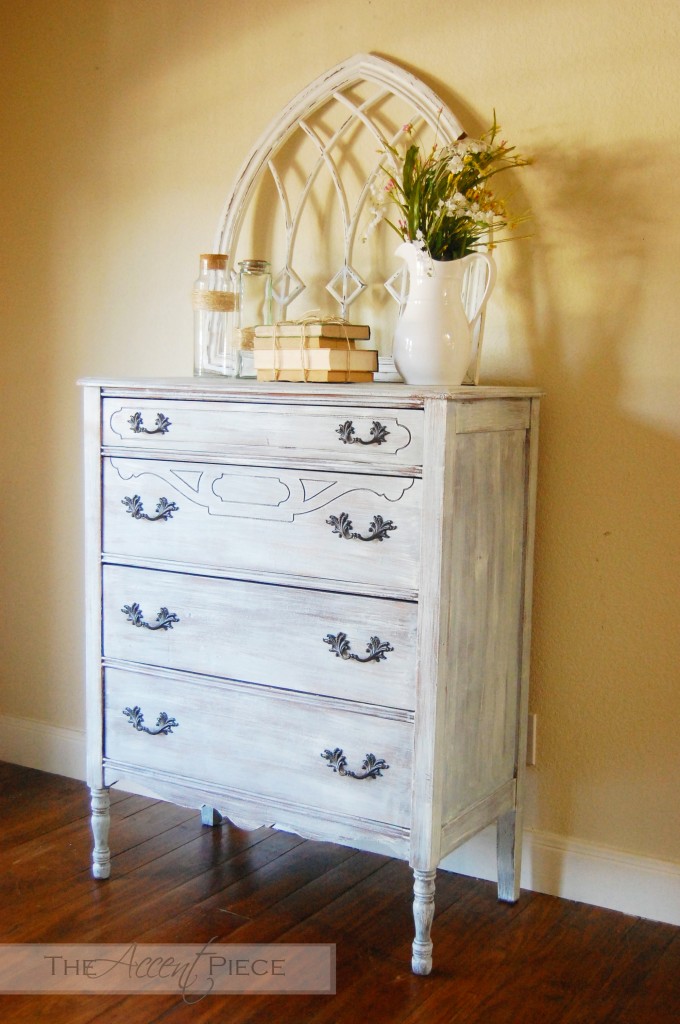 For another faux finish idea, check out this post on how to paint wood to look like metal!
I wanted some of the original wood to show through (dry brushing is perfect for this). I was a little iffy on the hardware. But after spray painting them black with a metallic finish, I think they're a good fit.
I also modge podged (is that an verb? cause I just made it one 🙂 ) some liner paper in the drawers.