I'm going to be an aunt! Actually both my sister and sister in law are pregnant (and both due within a month or so!) so Micah will have some cousins close in age.  I'm so excited!
I wanted to create some wall art for my nephew's nursery and here's what I can up with.
I started with two 1×2's 8 feet long and cut each of them 3 times so I had 8 equal lengths.  I trimmed these with my miter saw. TIP: for details on how to use a miter saw for beginners, check out this post!
I used wood glue to attach them all together.  By the way, I use THIS
 Gorilla wood glue and it's my favorite I've found so far.
Then I clamped it together and let it dry for a day or so.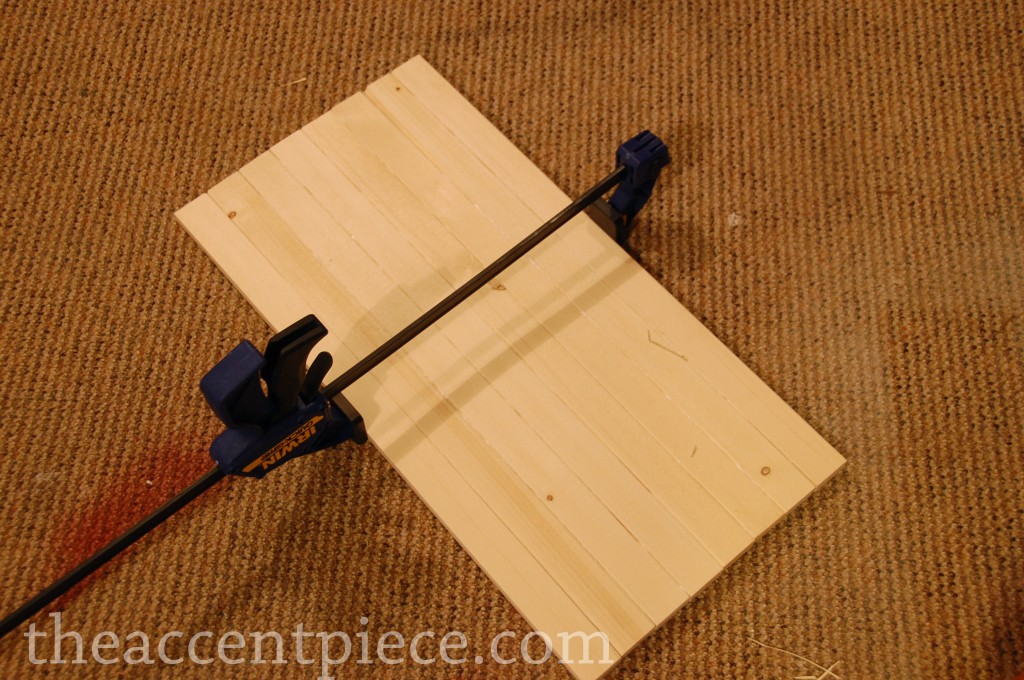 I printed out the initials, cut them out, then traced them on the boards.
Using this
 jigsaw, we were able to cut the letters out.  It was easiest to use a spade bit to drill a hole big enough to get the jigsaw blade in place.
RELATED: For another rustic wall art idea, check out this Wooden Rustic Light Up Christmas Star.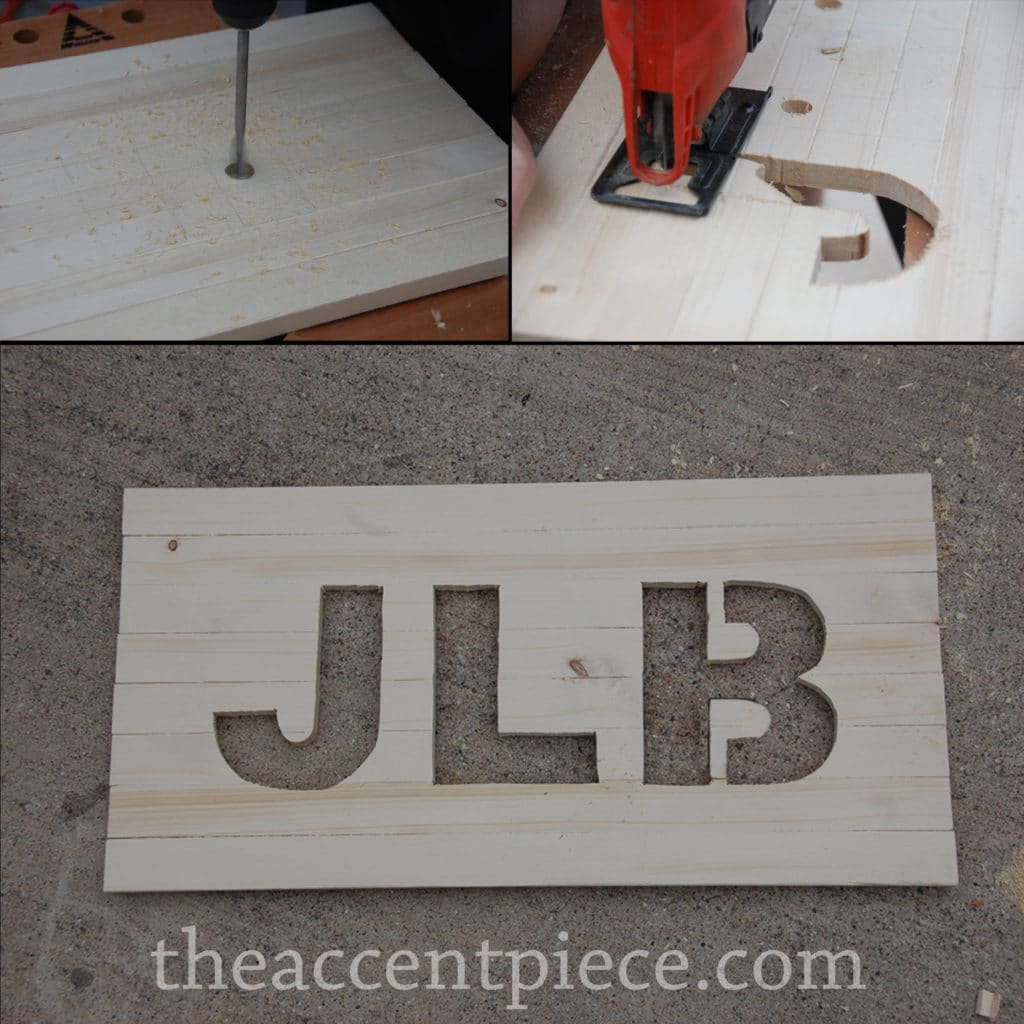 Somehow, in the midst of this project, this happened.  I have no explanation, nor will I attempt one.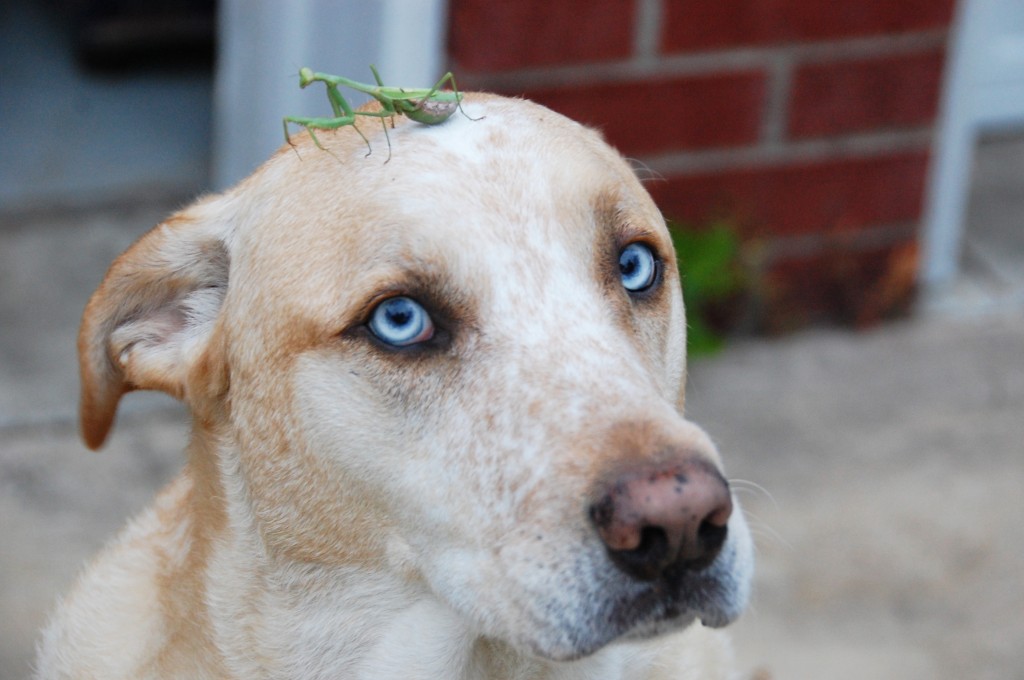 This picture speaks volumes to me.  It says "I shall murder you in your sleep".  I think I'm going to put it on the mantle.
Speaking of a praying mantis, kozi does a mighty fine impression of one, no?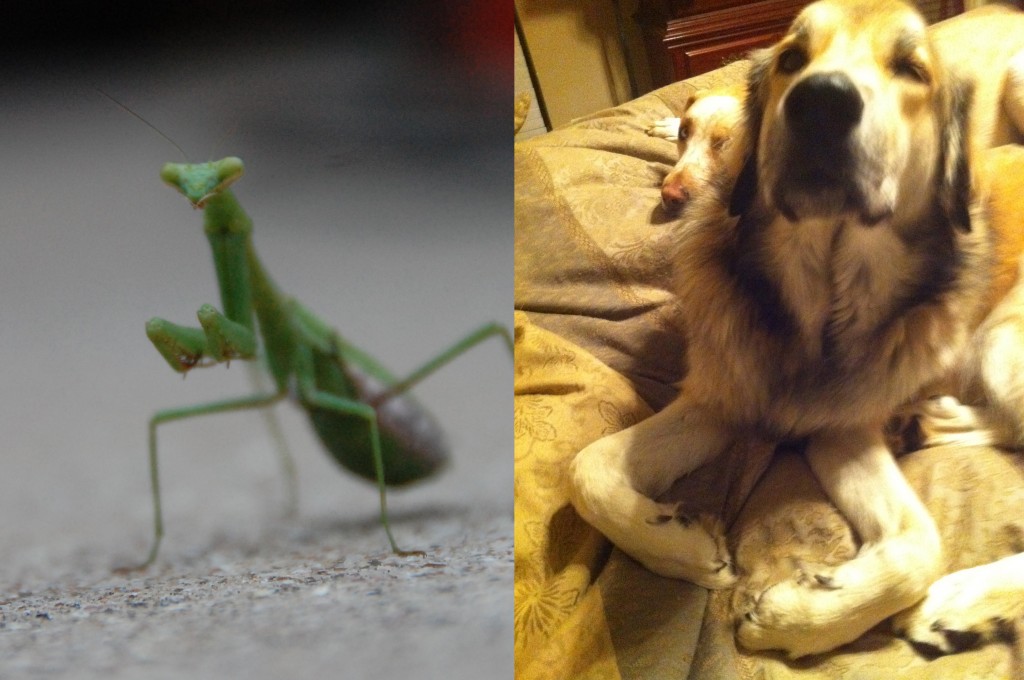 ANYWAYS, back to the project.  To give it a finished look, I created a border with 1×2's and mitered the edges using this
 miter saw.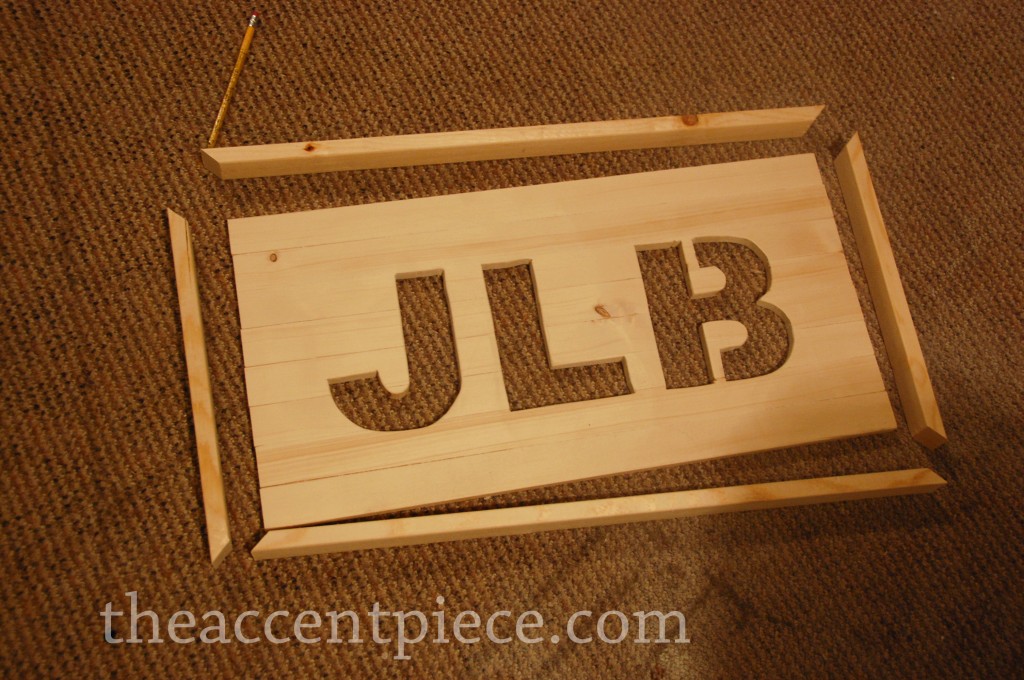 I just purchased this
 nail gun and I have to say I love it.  It's cordless so you don't need an air compressor.  I highly recommend it. I was able to attach the frame in no time at all.
I sanded the rough edges down and stained it. We stained it Dark walnut (which can be found here)
.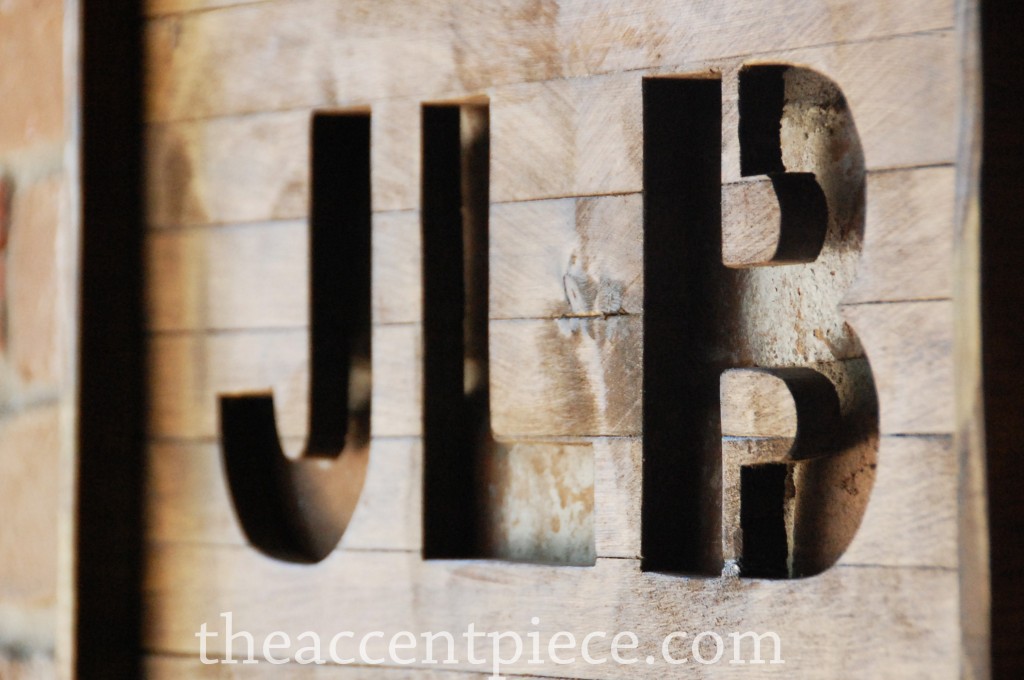 My sister sent me these pictures of it up in her nursery: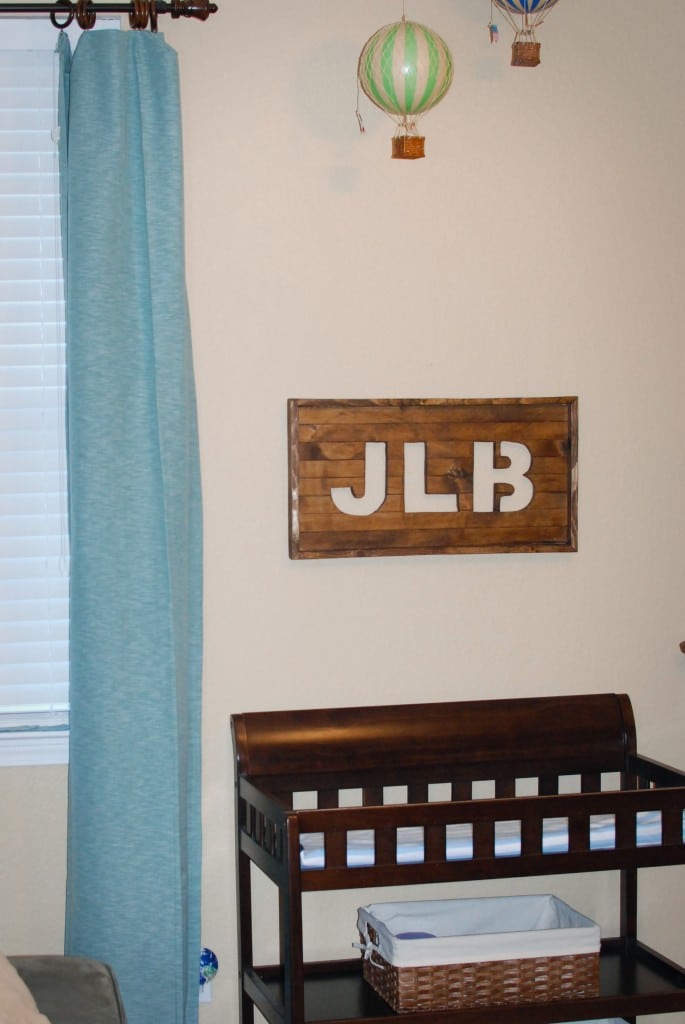 Can't wait to meet my two new nephews!!
**this post contains affiliate links