I feel like life hasn't slowed down one bit since I've been home with Micah.  We have had full days of playing, book reading, walks, play dates…all great things.  So what's a girl to do when she feels super busy already?  Start a huge project of course! What else!? (It's a sickness, I tell you.)
A couple weeks ago, I got the idea to add built ins around these french doors…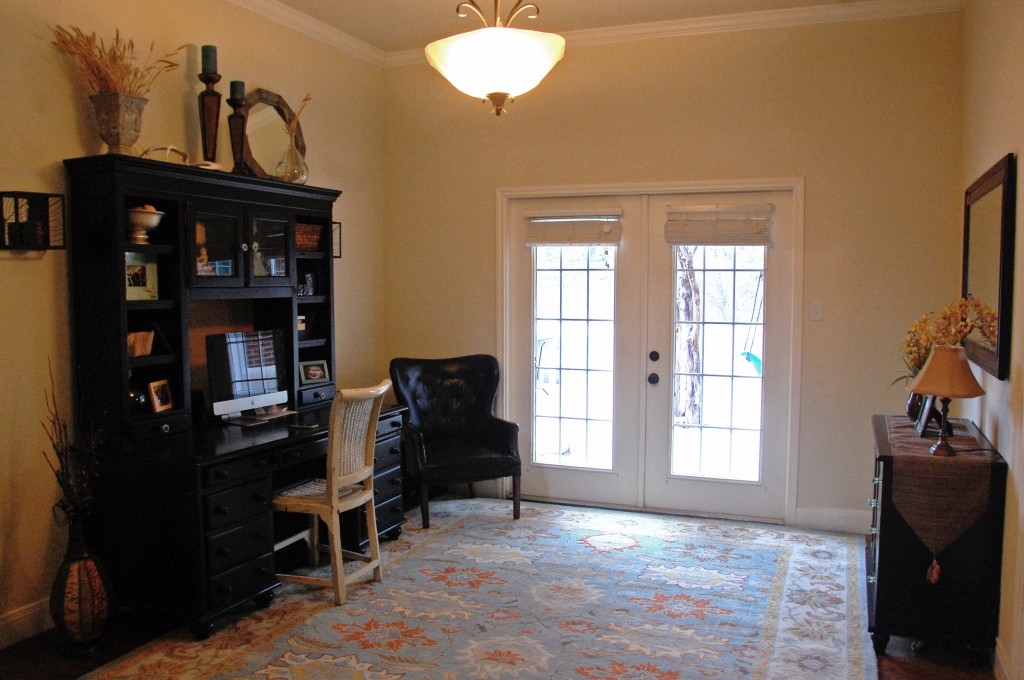 And here is some inspiration that I found around the ol' web: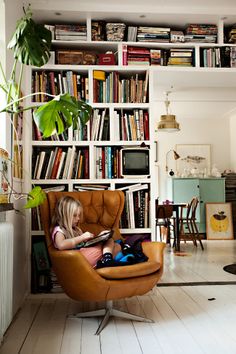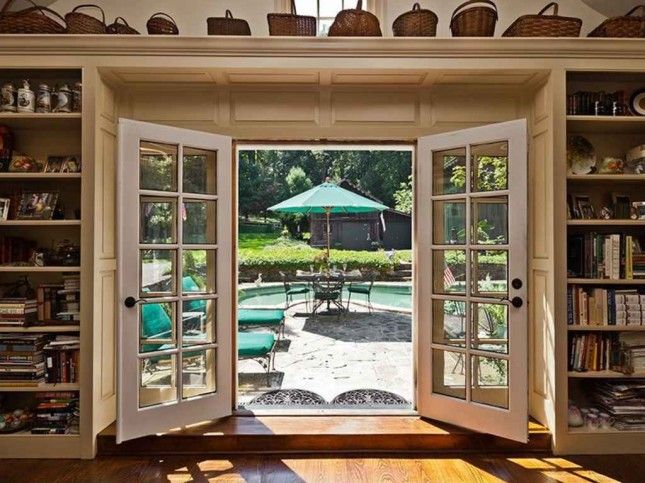 via
I did a quick (very rough) photoshop of what I have in mind:
So here's the plan:
We decided not to build all the way to the ceiling. I like the gap at the top.
Start with bookcases from Ikea as our base and add moulding to get the built in look. (It's actually a little weird how perfect the dimensions of the billy bookcases are for the space)
remove the blinds from the french doors.  We never close them and they are really loud when we open/shut the door
paint the back of the bookcases and darker color (Mocha Accent by Behr)
I originally wanted to paint the french doors, but the window grids are on the inside of the glass and can't be painted. Boo.
Paint the room Wheat Bread by Behr
Updates to come soon. Wish us luck!
To view the rest of this project, check out     Part 2  |   Part 3   |    Part 4
Check out the web story for how to make custom built-ins using Ikea Billy bookcases here!