During a recent visit to a local antique store, I found these beauties for only $7 a piece!
I love 'em. There is so much potential!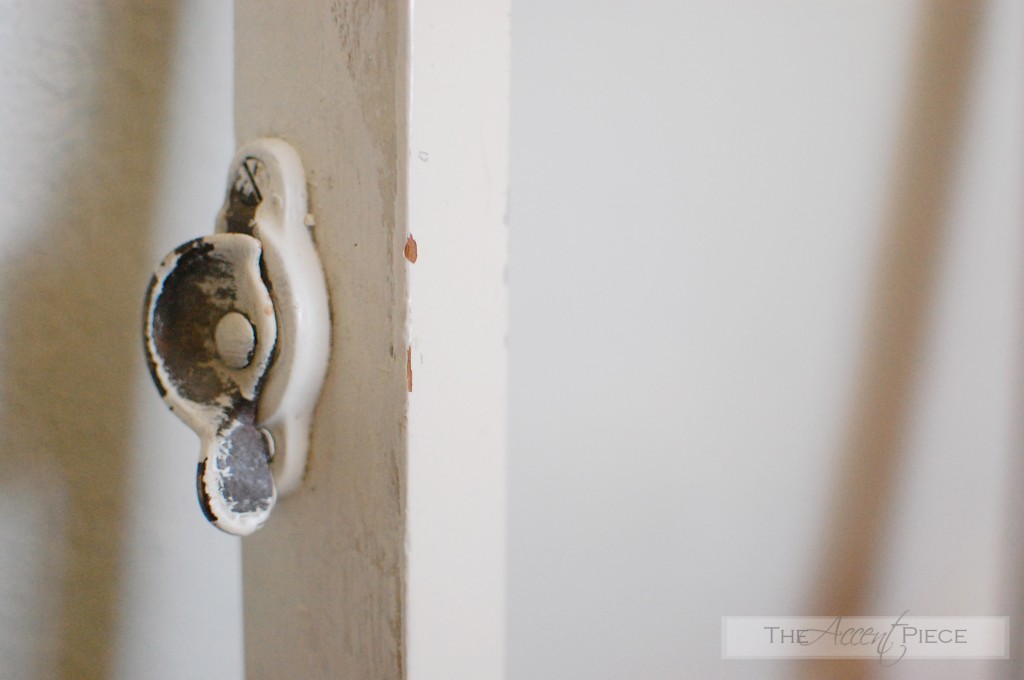 I love the chipped paint all over them. The natural distressing is the real deal.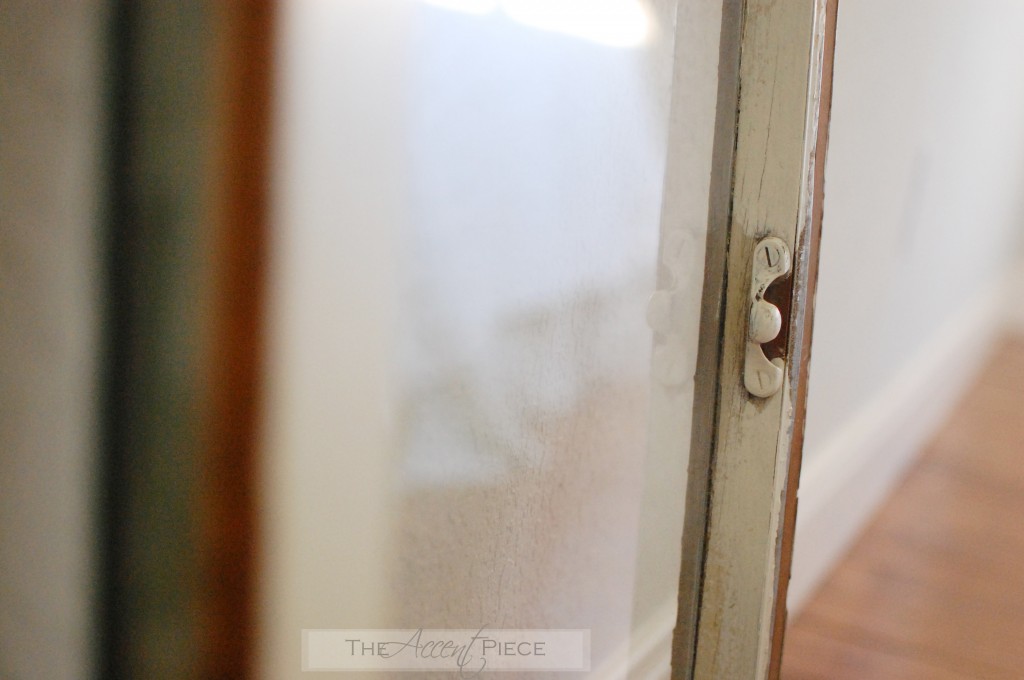 That's why I'm not going to touch the finish on them. I love the different colors that show through.
They were a tera cotta color at one point. Then lime green. Now white. (I would have loved to see that house with lime green windows 🙂 ).
So for now, I'm going to make wall art out of them! I bought a simple wall hanging kit and attached it to the back.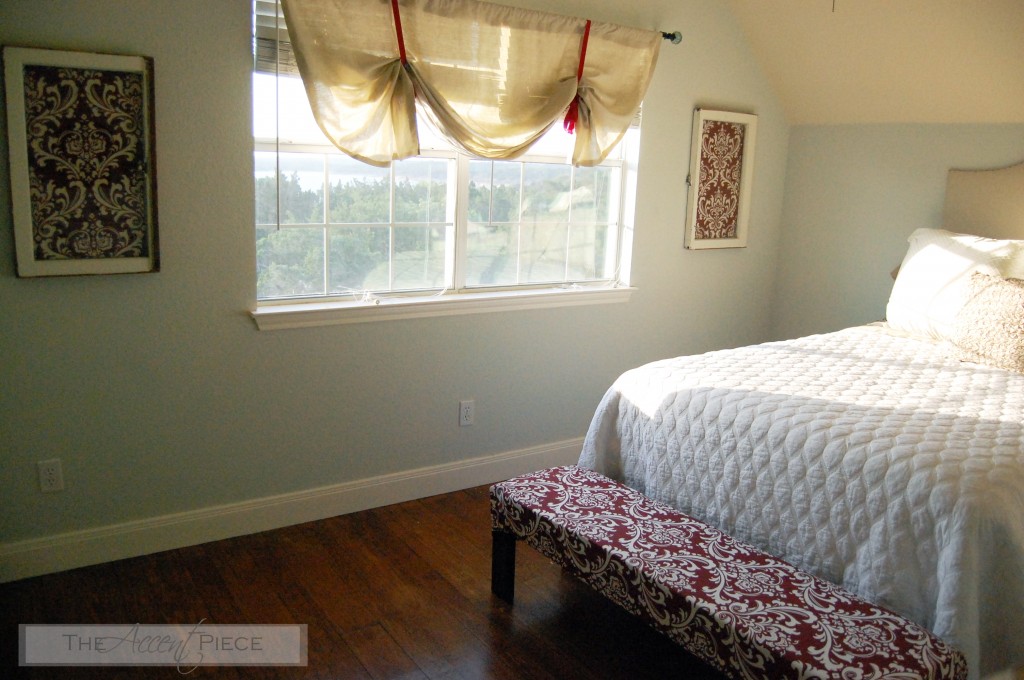 Like I mentioned in my post about that bench, I had extra fabric.
So I wrapped some old cardboard in the fabric and mounted them to the back of the windows. Easy peasy!
The room is a work in progress and is still a little bare. So not to worry, I'll be adding more soon. But for now, I'll enjoy the view and some sunlight 🙂