Here is another ana-white project fer ya. I needed some end tables for the guest bedroom and I found these plans. They are inspired by the Pottery Barn Hyde End Tables. Except those cost $199. Mine cost $45 for both!
This is one of them after it's been built. Wahoo accomplishment!
(Excuse the bad picture. I didn't have my camera outside and my iphone was sitting right next to me. Me = lazy 🙂 )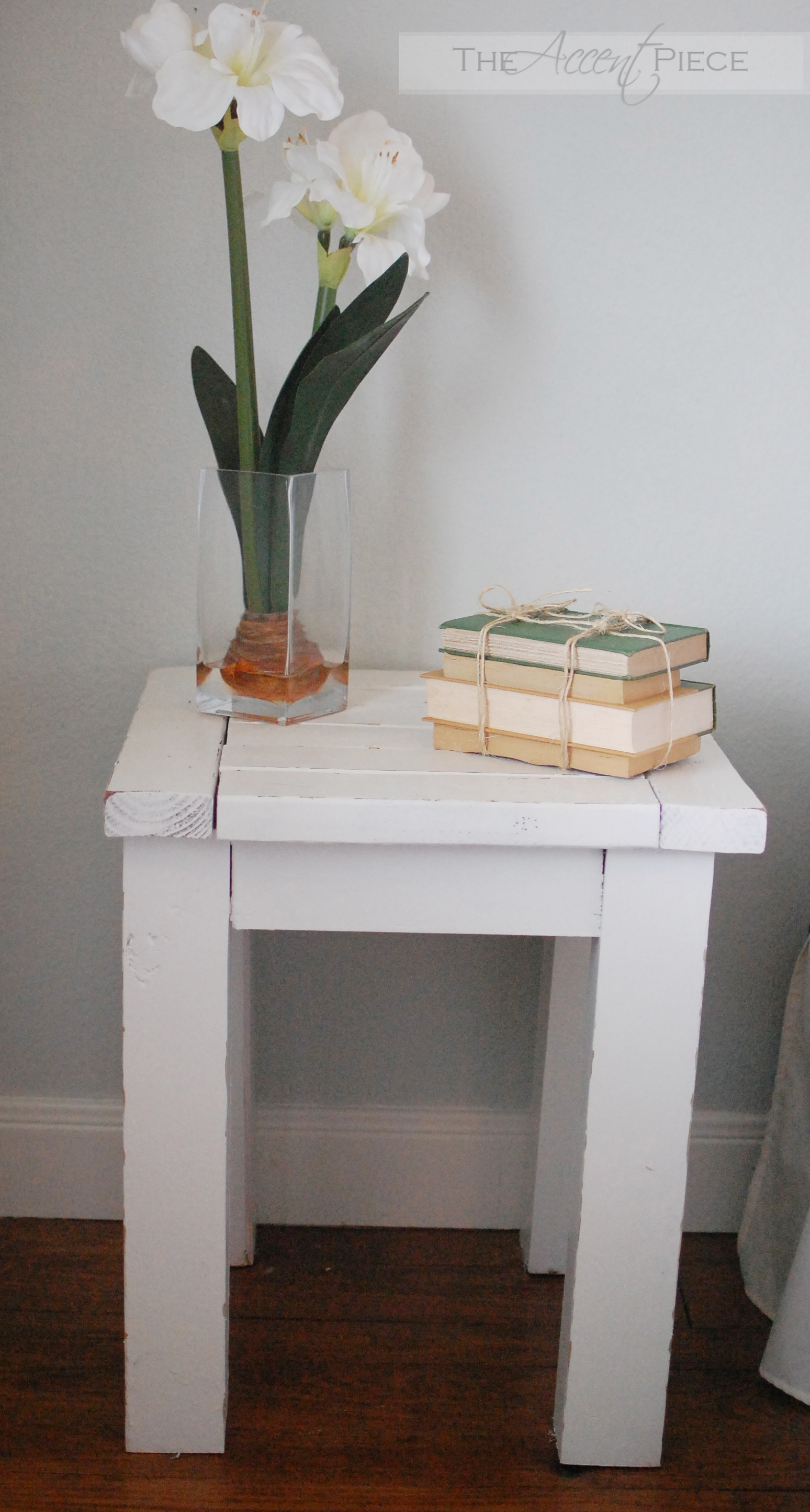 And here it is in all of it's painted and distressed glory.
I love distressed pieces. Ya know why? Because they become livable. If they accidentally get banged up, it just adds to the character!
Oh, and because distressing furniture is fun.
I promise I have other rooms in my house besides the guest room. I'll post about it soon 🙂