Make a Bench and Sit On It
If you have been following the DIY blog world I'm sure you have heard of ana-white.com. It's a seriously awesome site that has free plans for building furniture. I've tackled a couple pieces and my most recent one was this bench: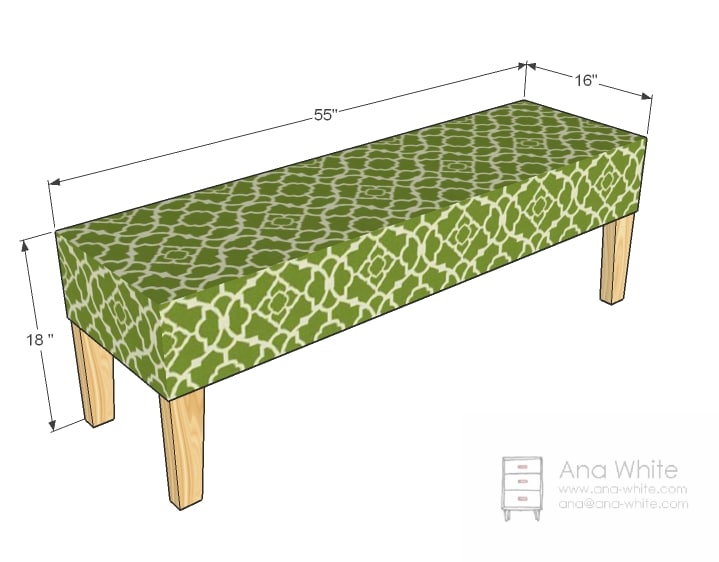 The second I saw the plans for it, I knew I had to try! It would look perfect in the guest bedroom and add a splash of color and texture to an otherwise monotone room.
The plans are very straight forward and easy to follow. I did alter the plans slightly so that I could use the scrap wood I have laying around. It took a bit of improvising, but as long as no one looks on the underside, it should be fine 🙂
I went around the legs with some ribbon and my trusty liquid stitch to give it a finished look.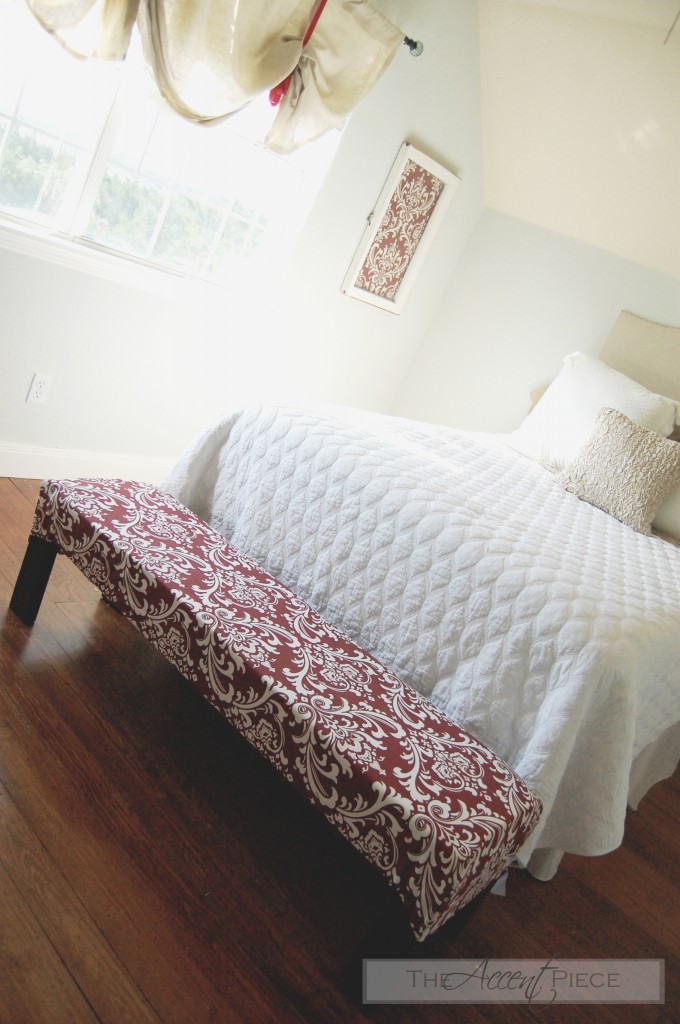 Luckily I had some left over fabric and I could make some matching wall art with some old windows (that post will come soon). And since I already had the wood, the total cost for this project was $25! The most expensive part was the foam running at $20 on sale at the fabric store.
And I love how easy it was to cover it. That means I can easily change the color/look/feel of the bench with just some fabric and a staple gun!