I would like to introduce you to Anna, whom I affectionately call Annabanana. But you can call her Nanner just like everyone else.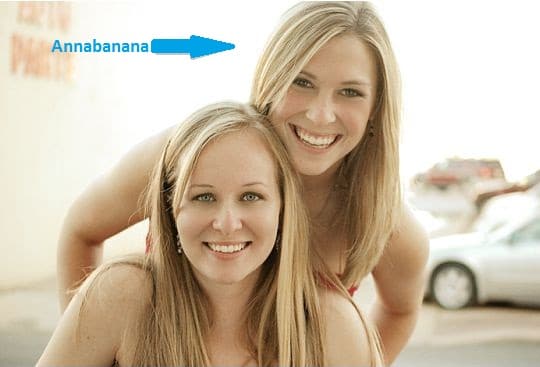 Nanner is awesome for many reasons. Besides being one of the most giving people I've ever met, she's fun. And we are strangely alike in soooo many ways. Seriously…she's a sister from a different mister. And we laugh together. A lot. She's the kind of friend that I hope everyone is lucky enough to have.
She's also the kind of person that makes building a big washer/dryer pedestal in a hot garage fun. And that's exactly what we did!
We used this miter saw
and I highly recommend it.
She recently bought a front load washer/dryer set. The pedestals that the store tried to sell her were $250/piece. Ridiculous. So, we decided to tackle a stand ourselves thanks to these plans from Ana White.
I won't show you with the step by step because that's exactly what Ana's website does. The plans were very clear and easy to follow.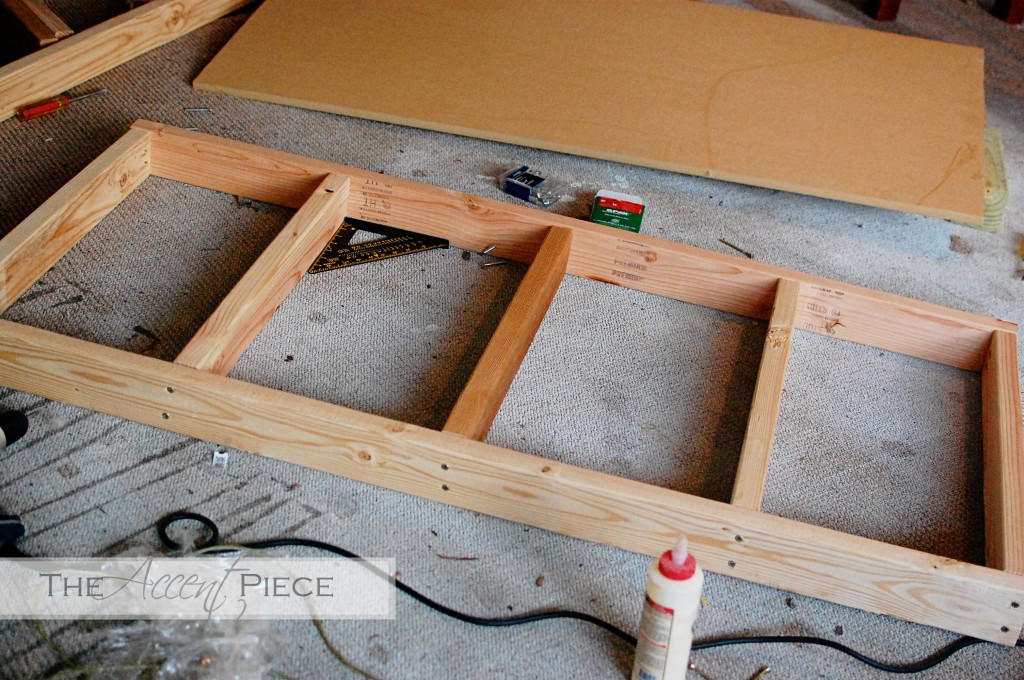 Yes, I'm letting you see my messy garage. Just keepin it real. By the way, my mother in law found us some old carpet at a garage sale. We put it on the garage floor so we don't have to worry about getting paint/glue/general nastiness on the garage floor. Best. Idea. Ever.
The total cost for the materials (paint, hardware, and trim included) was about $150. We used MDF, so it would have been a little cheaper if we used plywood, but we wanted to make sure it was as sturdy as possible. And we also had a ton of MDF left over for future projects. When you think about the $500 pedestals they try to sell you, that's a savings of $350. I'll take that any day.
This is the drill
we used. Yeah, we build in pink sandals. So what?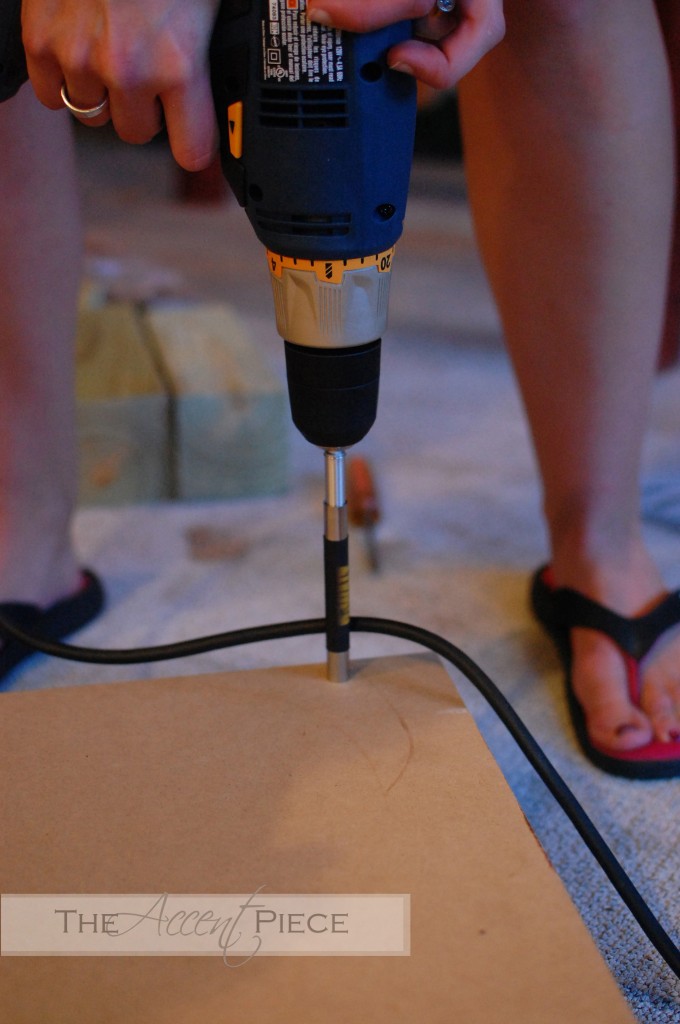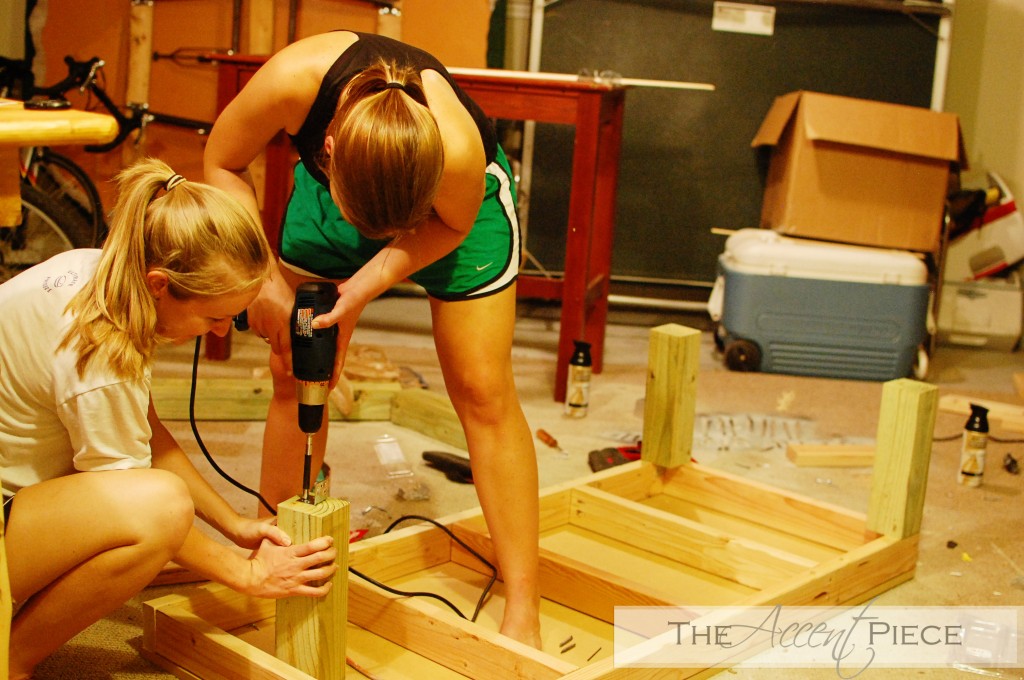 Fun fact of the day: Anna grew up with my hubby. She actually married him before I did. They were 5 years old and Jon's older brother was the minister. I snatched him up about 15 years later. Oh, the dramatic, tangled-web lives we live…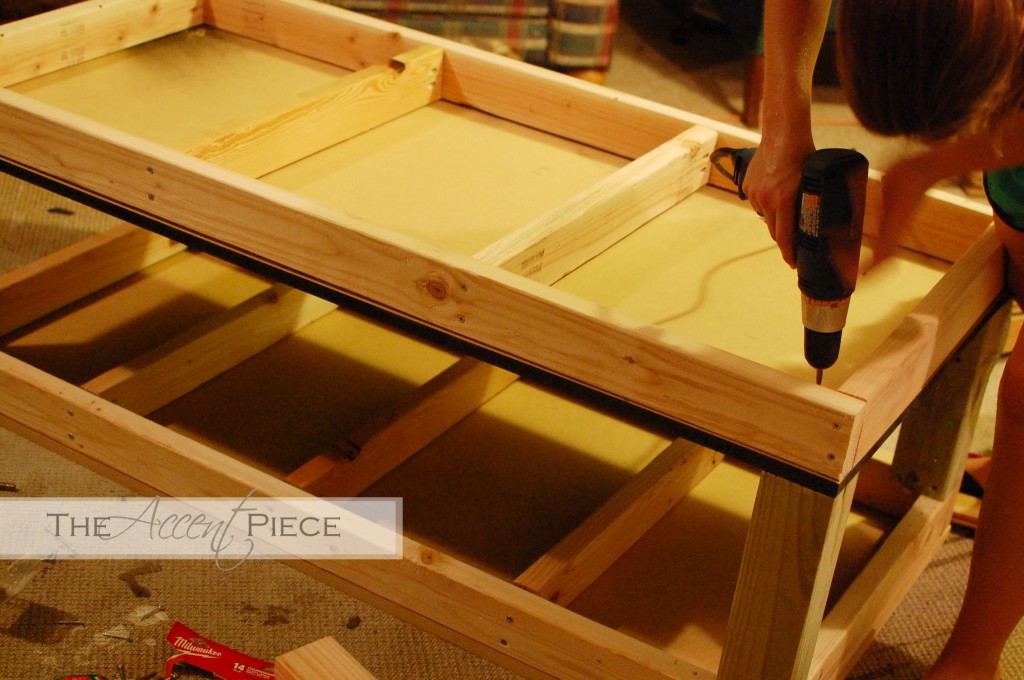 After it was all built, we spray painted it black and put a protective coat on it, just in case water leaked from the washer or anything. Word has it that MDF doesn't do so good when it gets wet.
Do you think GE designed the washer and dryer so that it would look cross-eyed on purpose? Because that's all I see when I look at it. What's up with me and seeing faces in furniture anyways?
We finished it about a month or so ago and reports from Anna is that it is still as sturdy as ever. No wobbling or shaking. I'm sure you could even bolt it to the wall, but it hasn't been necessary so far.
I must say…I'm a little jealous. So for now, I'll just live my laundry life vicariously through Annabanana.