While I was recently perusing Pinterest (what else?) I found this picture of this doormat –

via
I love it. So I set out to make my own with only a few little changes.
I bought 2 1×2 boards and divided the length by 4 so that I didn't have any scraps. It came out to 23″. So, after I cut the boards, I had 8, 23″ boards.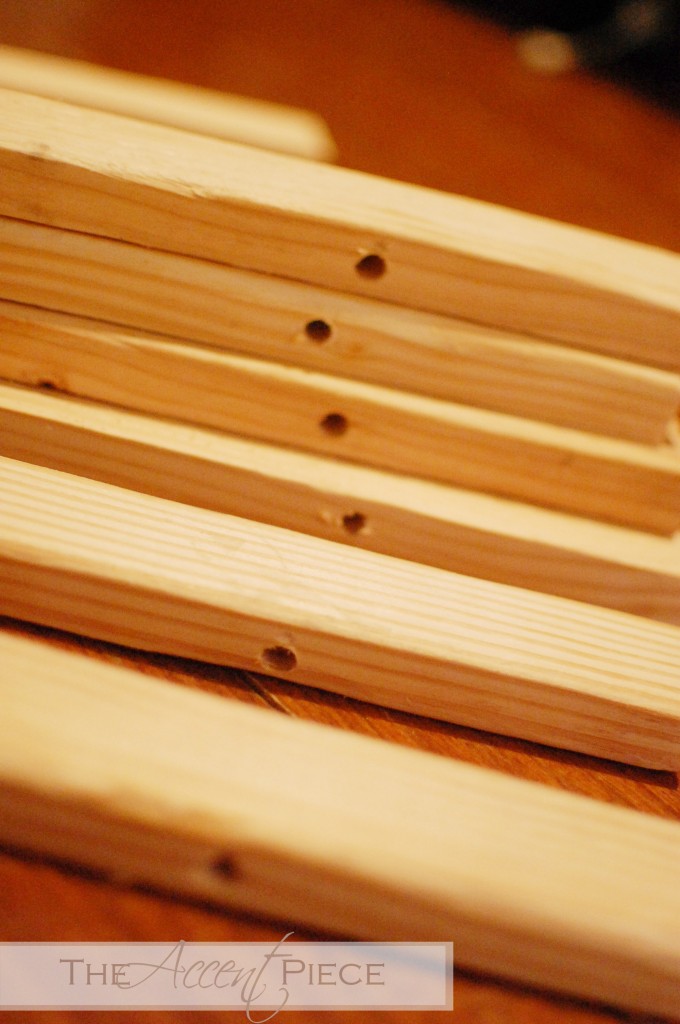 I measured 5″ from each end, marked it, and drilled holes.
I gave 'em a good sanding and stained it with what I had one hand: Dark Walnut.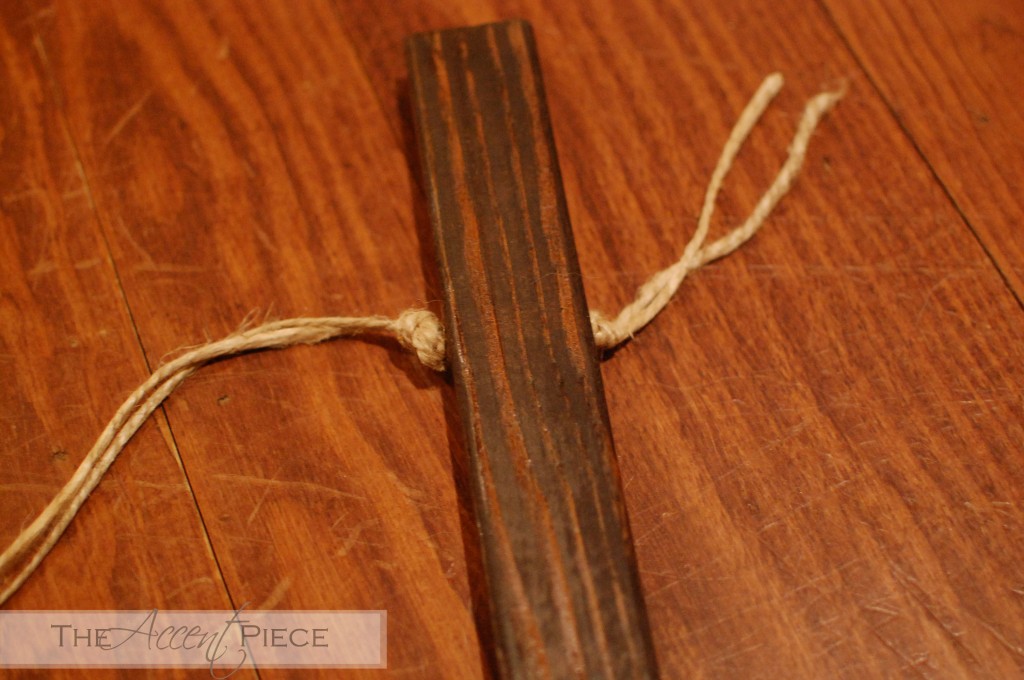 I doubled the hemp, tied a knot, and thread it through. Then I tied another knot on the other side. Be sure to pull it tight after each knot.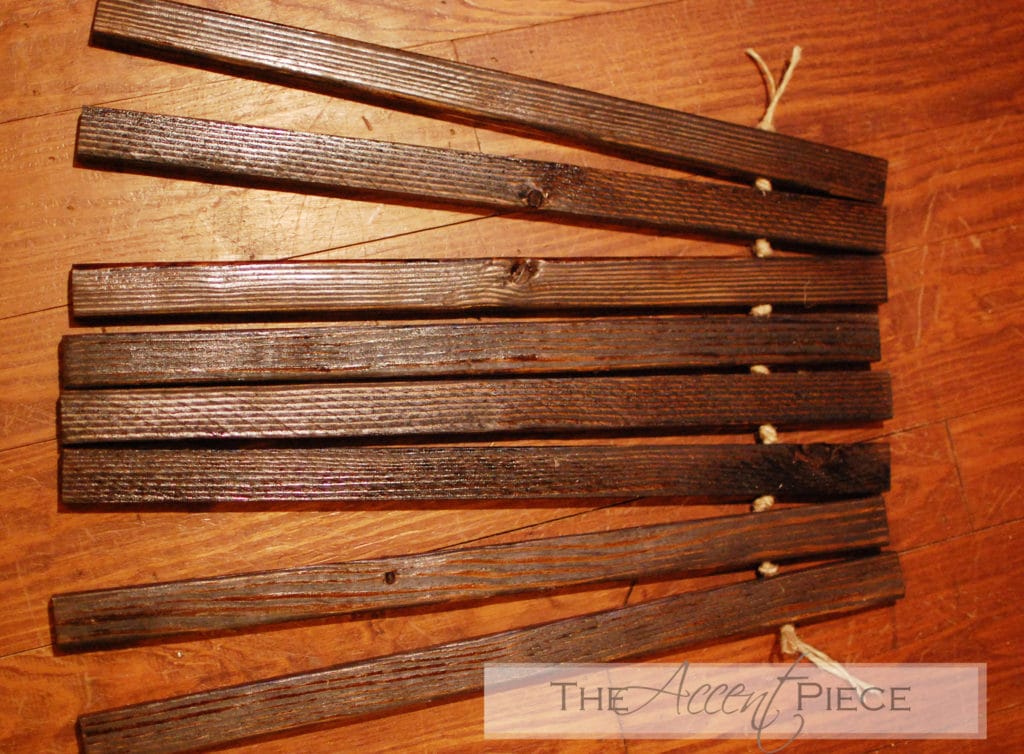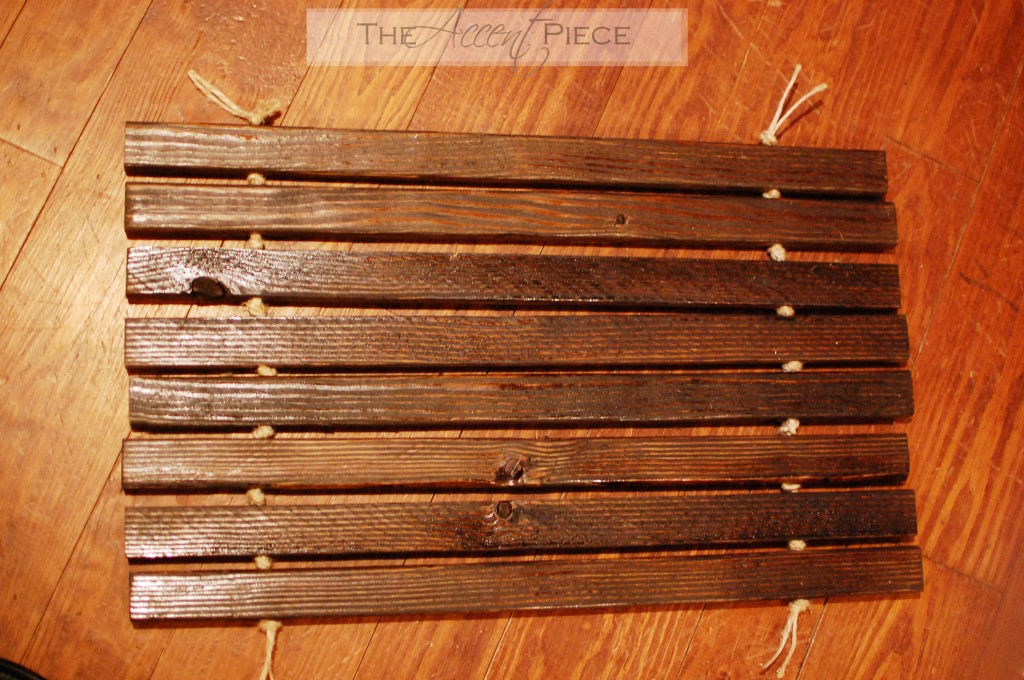 I liked the look of the extra hemp on the ends, but you could trim it down for a cleaner look.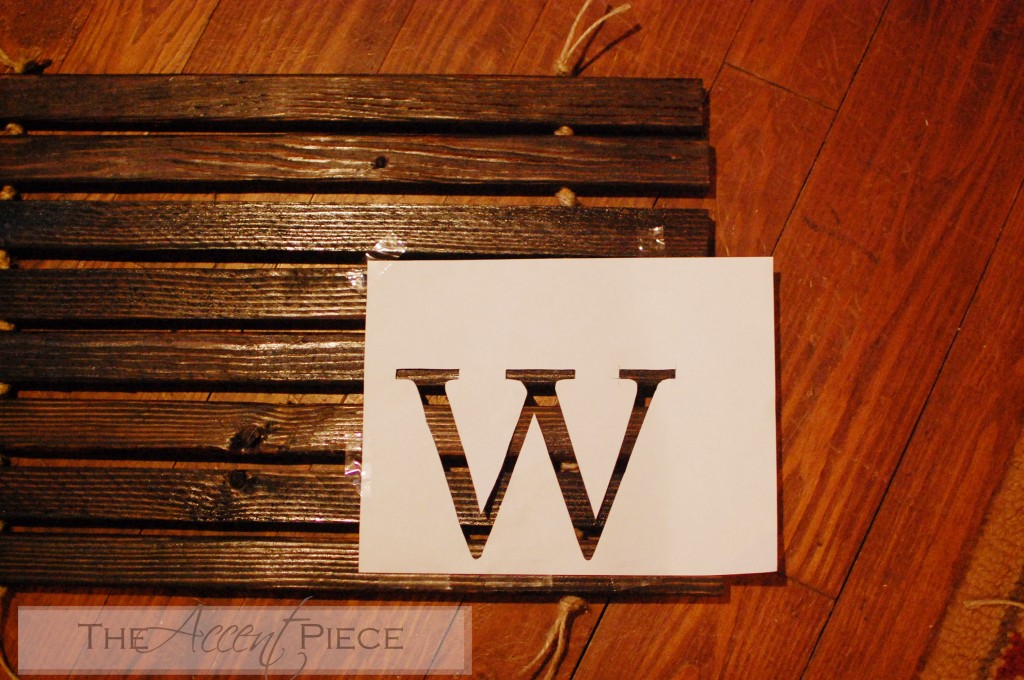 I thought it would be fun to personalize it, too so I printed out a big ol' W and used my Xacto knife to cut it out.
I dabbed the paint on, careful not to get it on the hemp.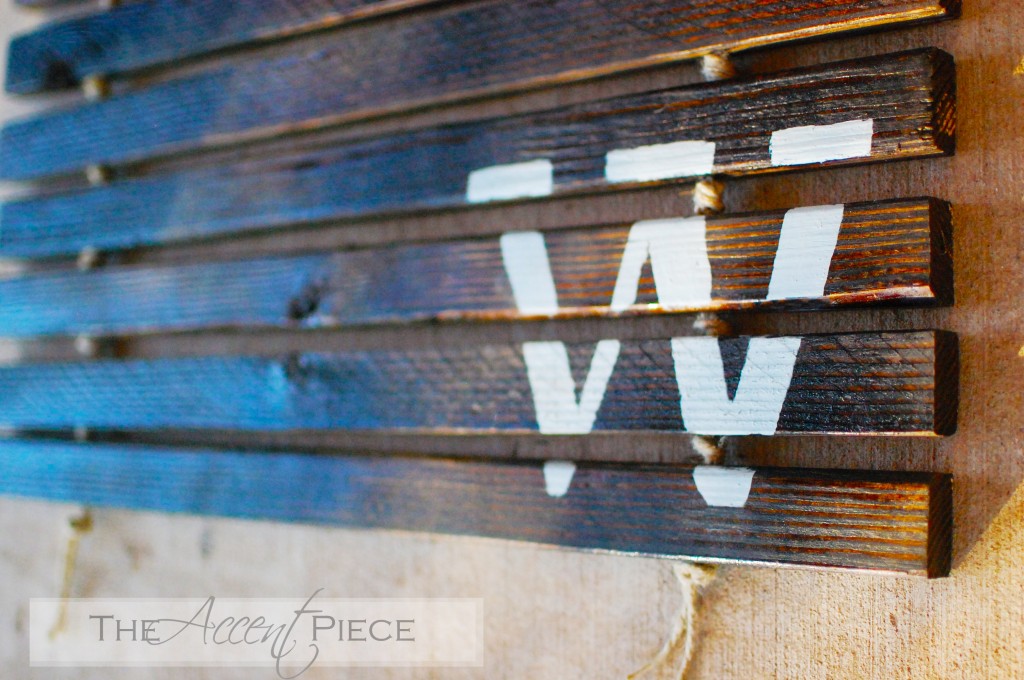 And there she is! I gave it a couple coats of polyurathane since it will be getting heavy traffic and I didn't want the paint to fade.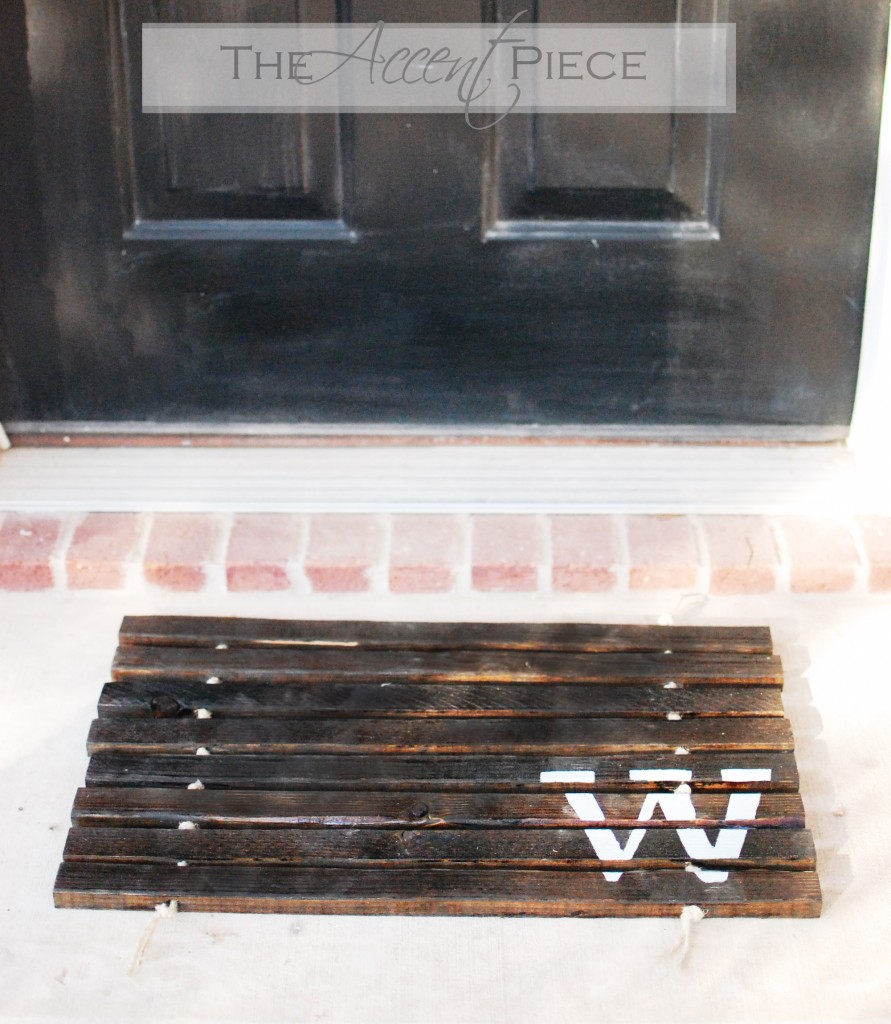 Here's the breakdown:
2, 1×2 boards: $6.97
Hemp: $4.56 (with tons left over for future projects)
stain (already had)
paint (already had)
polyurathane (already had)
$11.53
I think I see these in my future around Christmas time for gifts!