I've had this mirror sitting around for awhile.
I got it when I was a freshman in college and it's been with me ever since! It's been in a closet for too long…I decided something fun needs to be done with it.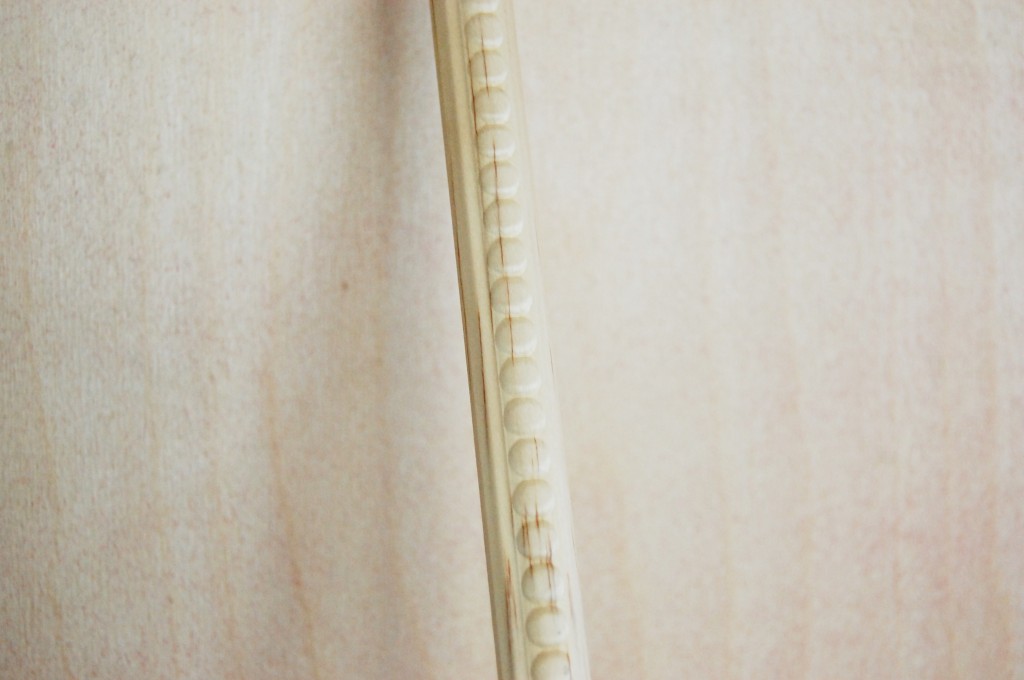 So I went to Home Depot and bought about 8 feet of this cabinet trim.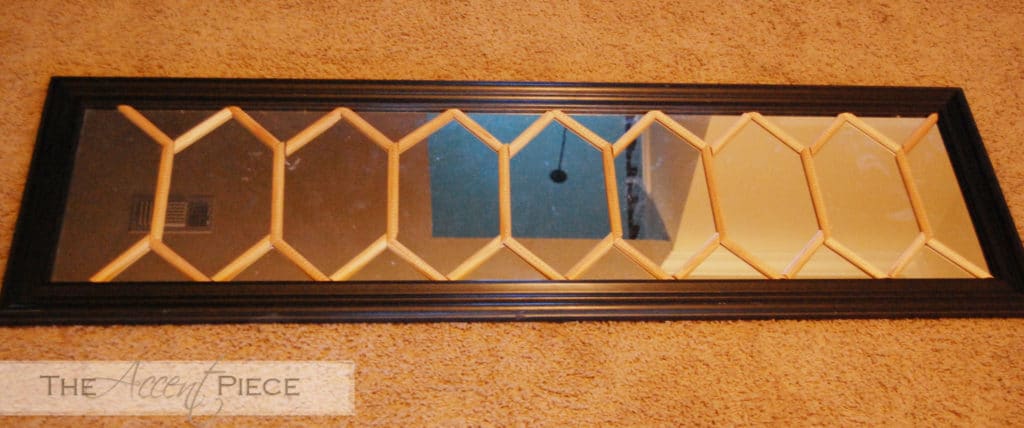 After giving the mirror a couple coats of paint, I cut the trim in to smaller pieces to make a nifty little design.
You might say to yourself: "Hm. That's a lot of cutting."
Yup. It was.
But I think it was worth it!

After I had all of the pieces and the frame of the mirror painted, I just glued down the trim, using my right angle to make sure it was all straight.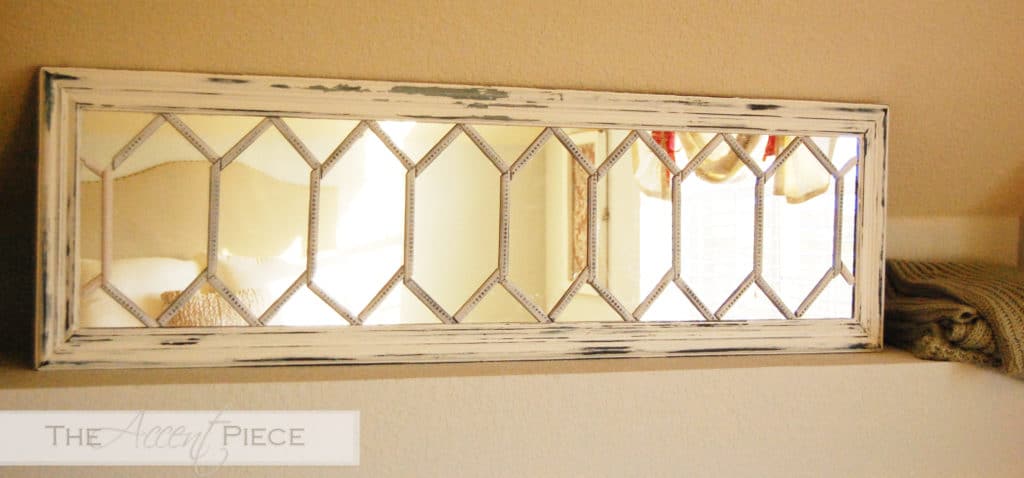 And here it is complete!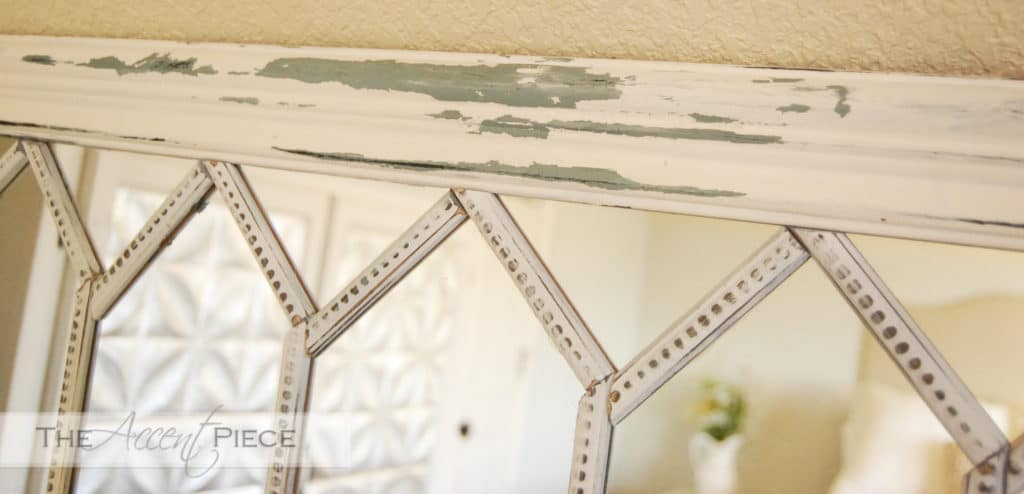 I used two different methods of aging the frame. To get the chippy paint look like the picture above, I used vaseline. I'll give a how-to soon.
And on the picture above, I used sand paper.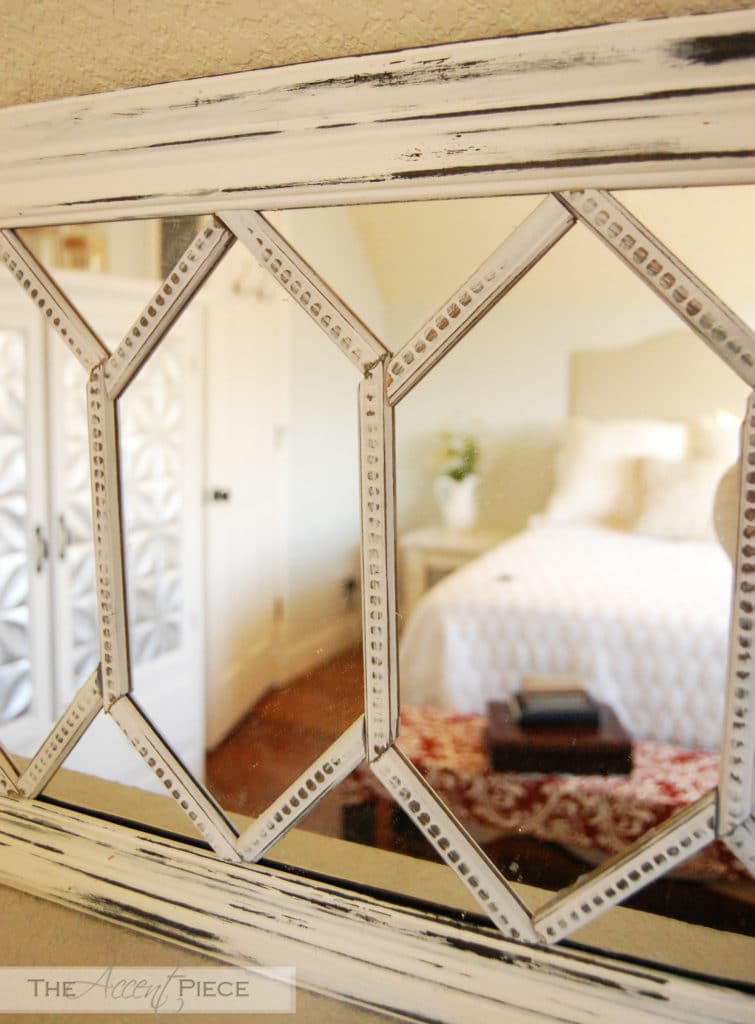 Here's a breakdown of the angles: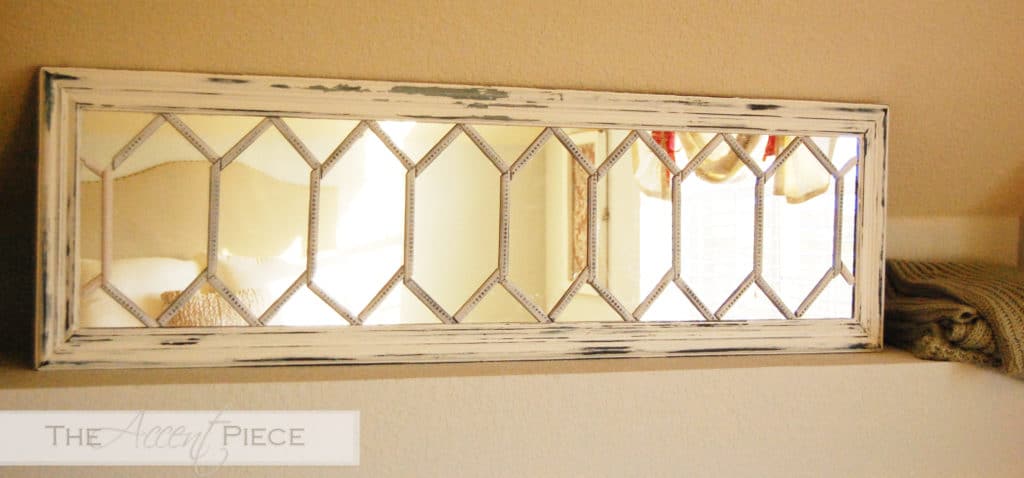 I can't wait to see how it looks hanging up. Maybe above a window, maybe in the kitchen, maybe in front of a window.
Now that's just crazy talk.