I'm working on updating our downstairs half bathroom. We had just a simple builder grade mirror and I wanted to give it more of a custom feel. I love the look of framed mirrors in the bathroom like this one from Pottery Barn, but the price tag: not so much.
Here's what you'll need:
1×4 boards (enough to border your mirror)
paint
chair rail moulding for the top (optional)
miter saw (I use this one and highly recommend it)
spackle (can be found here)
Measure your mirror to determine the dimensions and cut your boards accordingly. I decided not to miter this time because I wanted it to be "seamless" around the mirror.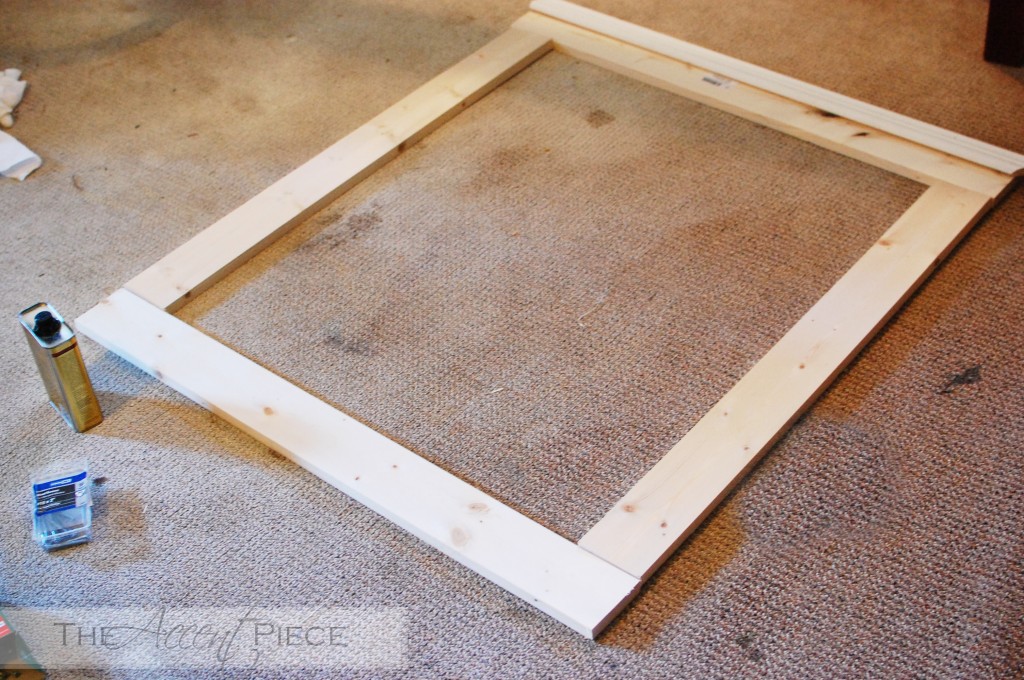 I also added some chair rail trim to the top to give it a finished look. Use your liquid nails to attach it.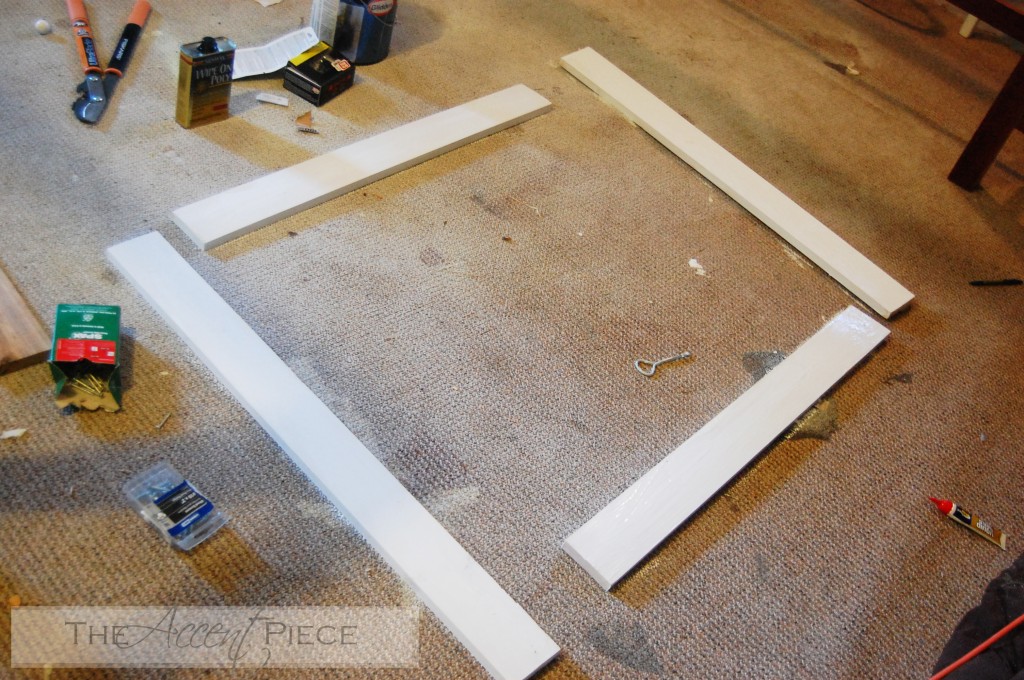 Flip everything over and paint the back of the boards. You'll want to do this because the backs will show in the reflection of the mirror.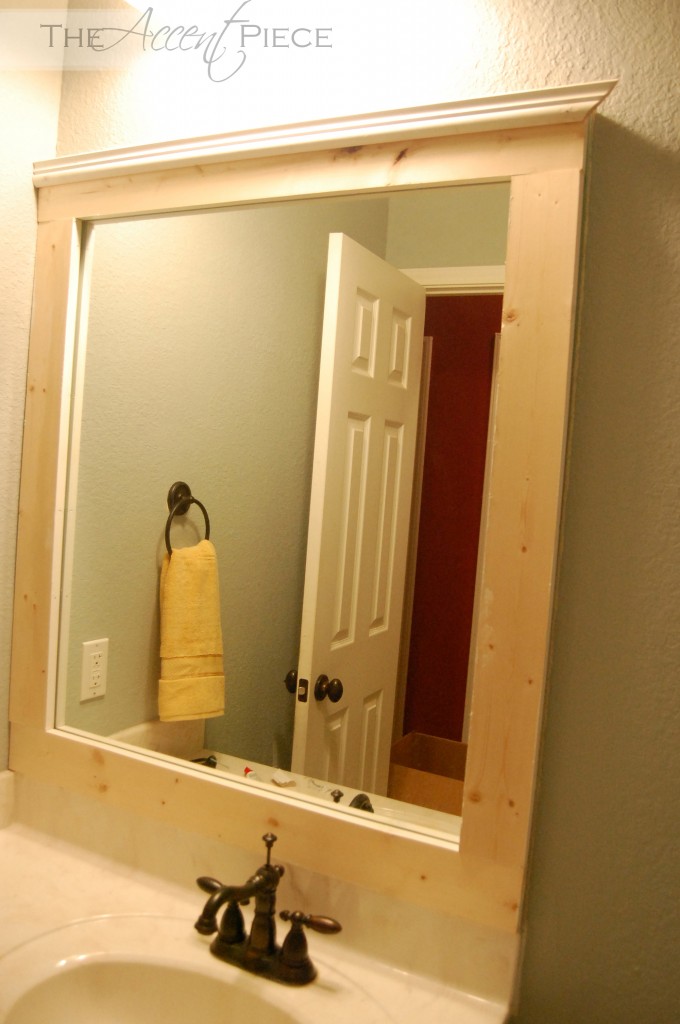 Using the Liquid Nails, glue it to the mirror and let it dry. Liquid Nails is some powerful stuff, so you don't need to wait too long. I think I waited about 30 minutes.
Fill in all of your holes with spackle and give it a good sanding. Then just tape your edges and paint away!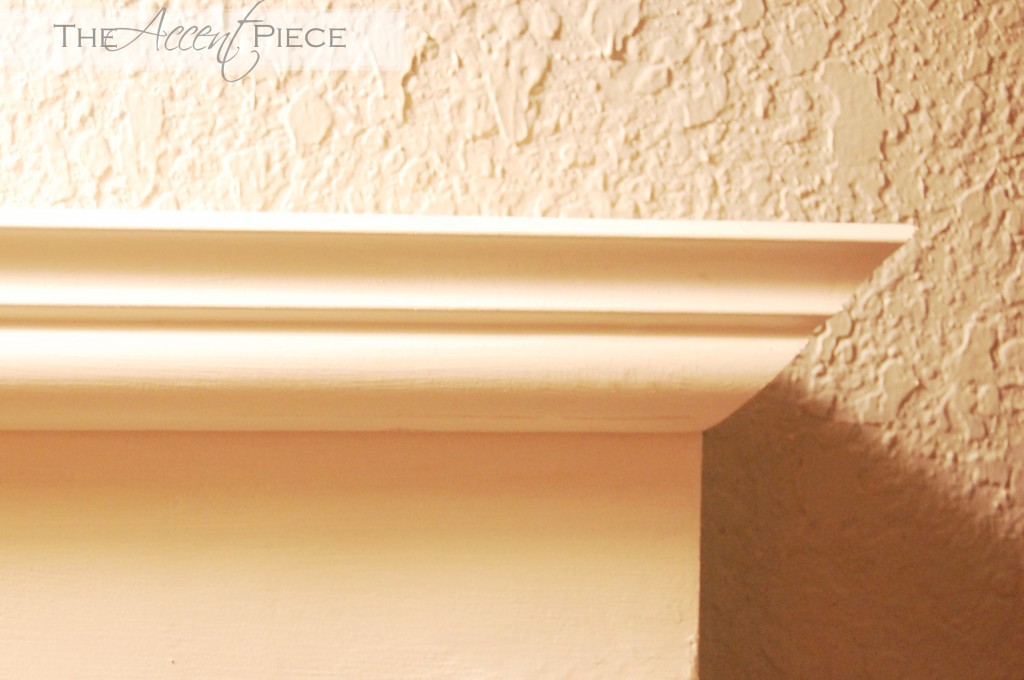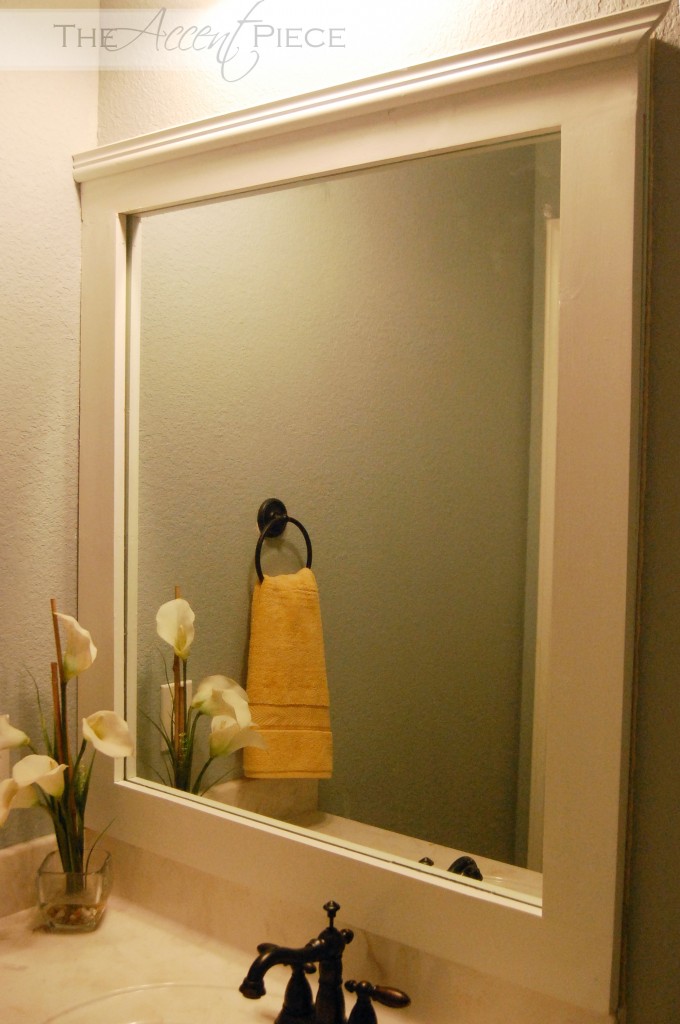 Total cost:
Chair Rail Moulding: $3.95
1x4s: $6.96
Liquid Nails: $3.97
paint (already had)
spackle (already head)
=$14.88
This post contains affiliate links. This means that at no additional cost to you, I get a kick back when you purchase items that I recommend. This helps keep this little blog running, so thank you for your support.